Welcome to Guardian Summit 2021 (Virtual)
About this event
Camelback Ventures is excited to welcome Special Guest Allyson Felix, the Most Decorated U.S. Track + Field Olympic Athlete, to Guardian Summit 2021! The unique virtual national convening is for leaders and allies to reshape how they think about investment opportunities and build a coalition committed to using entrepreneurship, investing, and policy to close the racial wealth gap and build Generational Inheritance.
The digital experience connects attendees in new and meaningful ways including in-depth conversations and interactive activities with some of today's biggest thinkers and leaders in entrepreneurship, technology, business and the Arts.
To register and learn more visit: www.guardiansummit.com. Once registered, please look out for an email invite from the Hopin virtual platform to set up your custom profile to enter the event! See you soon...
2021 SUMMIT FEATURES:
Most Decorated U.S. Track + Field Olympic Athlete and Entrepreneur Allyson Felix.
Connect and "Lounge" with 1000+ mission-aligned leaders who are committed to redesigning and investing in a better future for all.
Explore opportunities to implement equitable policies and investments to create inclusive wealth and Generational Inheritance.
Connect with BIPOC Tech communities and explore the power of socially conscious tech and the future of business.
Engage in dialogues with some of today's most visionary change-makers to stimulate self-reflection and personal role as Guardians.
Special documentary screening and panel discussion of Descended From The Promised Land: The Legacy of Black Wall Street.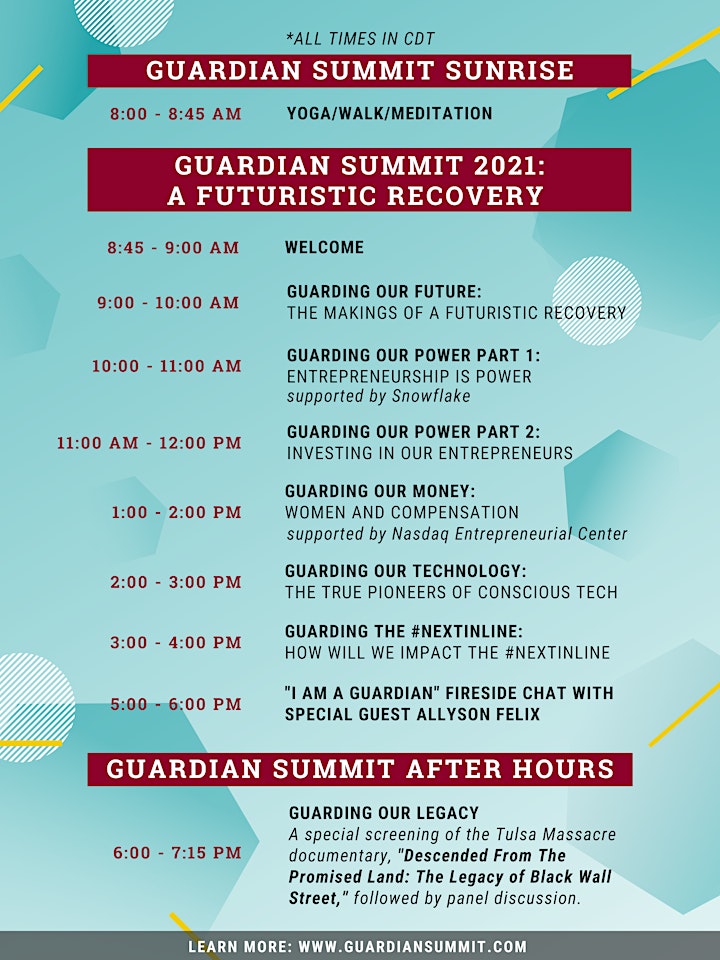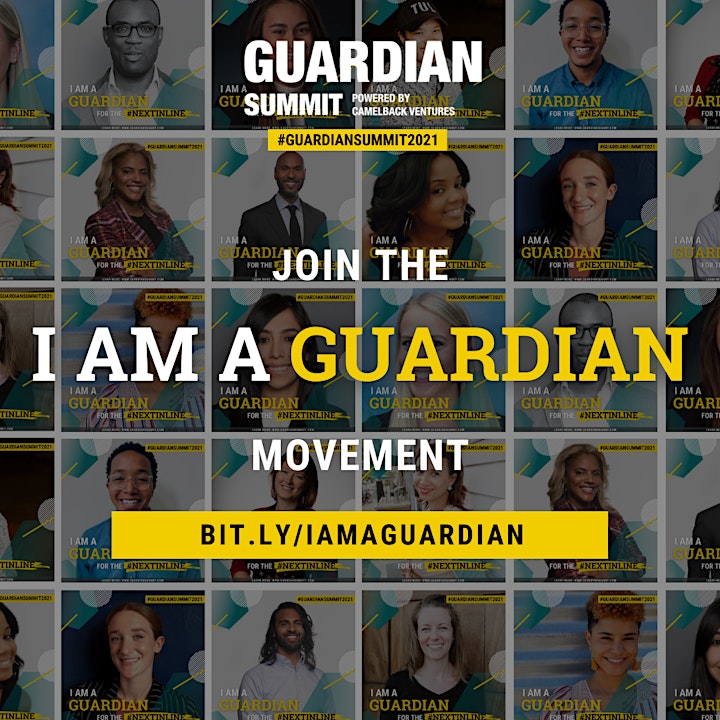 Organizer of Oct 12 | Guardian Summit 2021 (Virtual) | Powered by Camelback Ventures