Description



EARLY BIRD TICKET SALES ARE NOW OPEN! JANUARY 1-APRIL 30.

---
HURRICANE DORIAN RECOVERY AND THE OCRAFOLK FESTIVAL 2020
On Sept 6, 2019, Ocracoke Village received significant damage from Hurricane Dorian. For this year's Ocrafolk Festival, our usual event locations along School Road and Howard Street will have reconstruction projects underway. Because of this, the 2020 Ocrafolk Festival will be centered around the Berkley Manor property on the harbor near the National Park Service parking lot (this is where the festival original began in 2000). We look forward to seeing you there for a fabulous weekend!
---
TICKET PRICING
EARLY BIRD ALL WEEKEND TICKET PASS (AVAILABLE THROUGH APRIL 30) = $50
STANDARD ALL WEEKEND PASS COST STARTING MAY 1 = $65
**Special for 2020 Ocrafolk Festival, all Adult All Weekend Passes will receive a complementary 2020 Collector's Button good for participating in stage drawings.**
CHILD/STUDENT TICKETS 17 YEARS AND YOUNGER ARE FREE IN 2020
You may reserve your Child/Student Tickets Online, or get them when you pick up your tickets. Child/Student Tickets are clearly labeled and will not be usable by adults. The Child/Student must be present at ticket pickup and wristbands must be put on at ticket booth.
OCRAFOLK FESTIVAL DAY PASSES INFO
Adult Friday Only Pass ~$30
Adult Saturday Only Pass ~ $40
Adult Saturday Night Berkley Party Pass Only ~ $20
Adult Sunday Only Pass ~ $25
Child All-Weekend Pass (1-17 Years Old) ~ Free
YOU MAY PURCHASE TICKETS ON SITE AT THE FESTIVAL BOX OFFICE, JUNE 5-7 2020. All Weekend Passes on site will be $65.

SPONSOR INFORMATION & PERKS!
---
SPONSORS receive tickets and special rewards for supporting the festival. Ocrafolk Festival 2020 Sponsorship Levels range from $600-$3000. If you are planning on sponsoring the festival, check out the details before you order your tickets at www.ocracokealive.org/sponsor-ocrafolk.html


ABOUT OCRAFOLK FESTIVAL
---
About ~ Ocrafolk Festival features musicians, storytellers, artisans, and characters of Ocracoke Island, Eastern Carolina, and beyond. This magical celebration reflects the unique nature of this remote "Pearl of the Outer Banks,"(Ocracoke Island is only accesible by ferry, and features a close-knit year-round community of 1000, and the most beautiful undeveloped 13 miles of beach that you will find anywhere on the US east coast).
Featuring 3 days chocked full of performances and events, kids activities, a squaredance, workshops, food, and artisans, the Ocrafolk Festival will make you feel right at home. Best of all, your ticket fee supports kids and community programming on the island. Your only question upon departure . . . "How soon can I return?"
2020 Performers Lineup is still to be announced . . .

Your Ocrafolk Festival Ticket = Student Programming in Our Ocracoke Community
Your ticket to the festival doesn't just purchase your admission. It supports arts programming for Ocracoke children. It funds our theatres and visiting/local musicians. And it supports cultural diversity in our community. Ocracoke Alive's mission is to enrich Ocracoke Island by encouraging and sponsoring cultural activities.

We appreciate you, our festival family, for the love and excitement you have brought to our festival over the last 20 years. Tickets to the Ocrafolk Music and Storytelling Festival can be purchased online here or at the festival box office June 5th-7th. If you are interested in working with us at Ocrafolk, stay tuned for information about volunteering. If you would like to help sponsor Ocrafolk, click HERE (SPONSOR) to learn more about sponsorship opportunities.
Festival information ~ Find more details online at www.ocracokealive.org.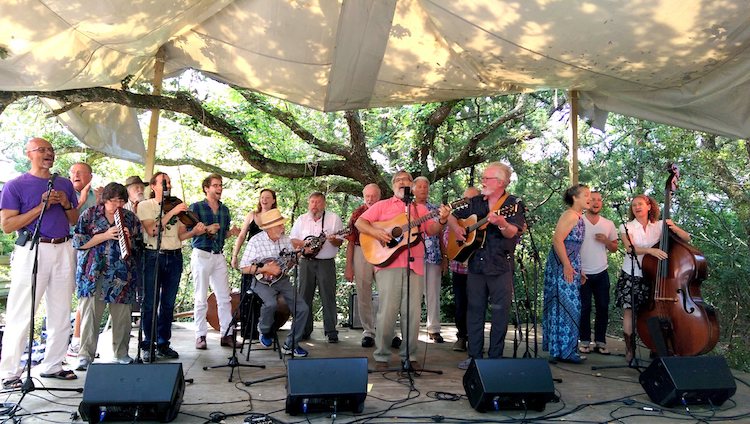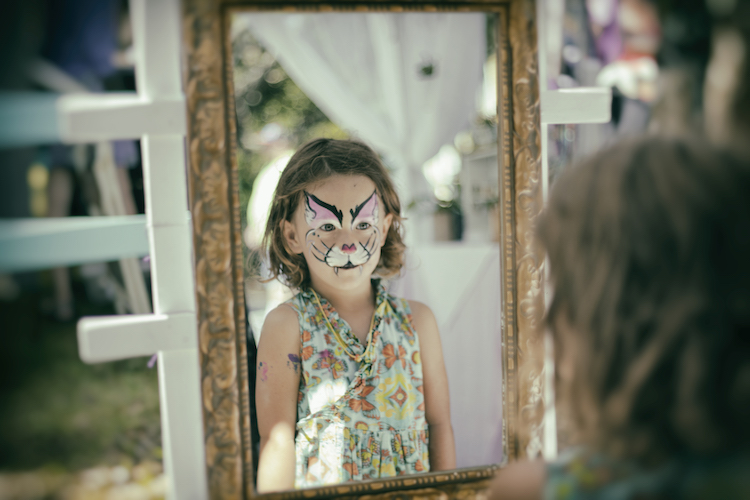 Photo Carol Woolgar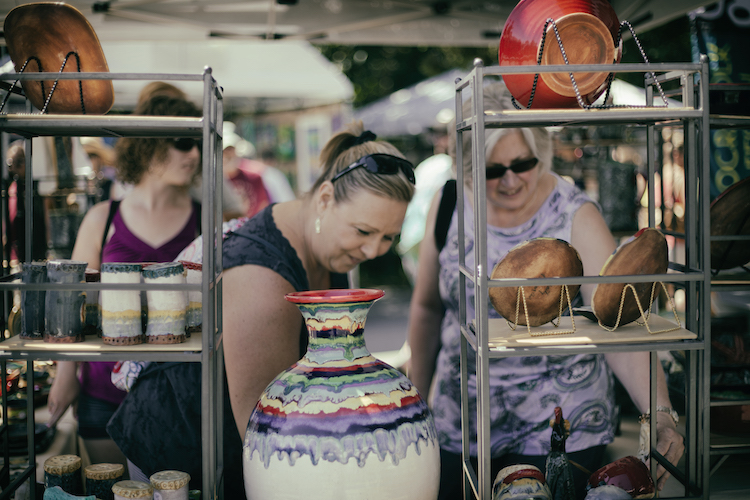 Photo Carol Woolgar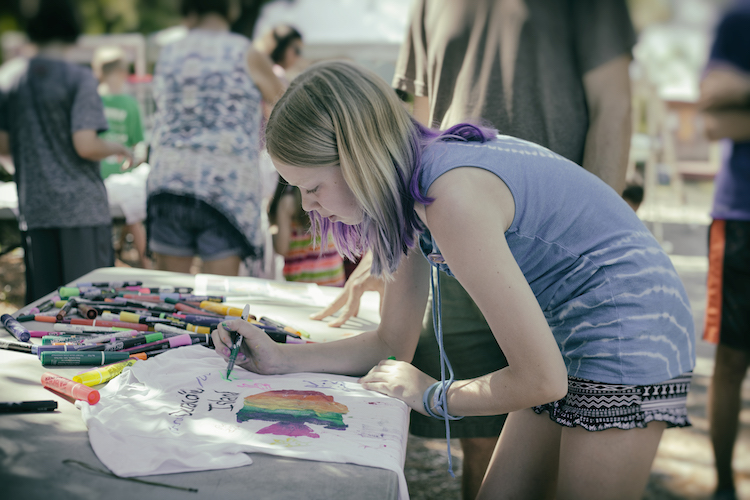 Photo Carol Woolgar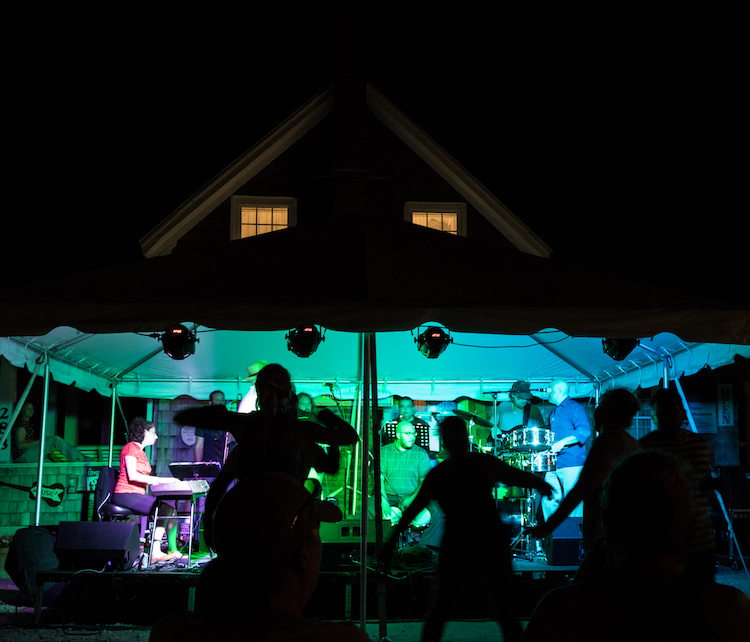 Photo by George Wood

Organizer of Ocrafolk Music and Storytelling Festival 2020
The purpose of Ocracoke Alive, Inc. is to enrich the Ocracoke Island community by encouraging and sponsoring cultural, artistic, educational, and environmental activities including the production of plays, musicals, musical events, exhibits, schools, workshops, and festivals. Ocracoke Alive is NC non-profit organization. 58-1316295