The OCRFF Race 4 of the series will be Saturday, OCTOBER 30th
About this event
Men's competitive & Women's competitive participants top 3 races will determine qualifications in the gated championship heat. Top 3 times in each competitive division will be awarded cash prizes.
2 winners will be chosen from the Modified/ non-competitive Open division for Raffle Tickets for a prizes tbd.
Everyone who registers will get an exclusive discount of $30 off the 2021 Muddy Warriors Race.
Staggered heats of two, mixed divisions only.
You will race against a running clock
Starting with a 1km hill run
12 stations:
1) 20 Atlas ball over shoulder 60/40
2) Rope climb x1
3) sled push/ pull 220/165 # (+ sled)
4) wall climb tall x1 + wall climb short x1
5) 20 weighted walking lunges 55/44#
6) Grip n Bear it
7) 60ft/50ft burpee broad jumps
8) Seated Herculese hoist 85/65#
9) 10 weighted box overs 44/35#
10) 2 tire flips 435/ 225#
11) 20 wall balls 20/14#
12) Multi-rig
Mystery Pumpkin carry
⭐️Unlimited tries on obstacles
🌶🌶 if there is a wait for any station you can do burpees until it is available to cut seconds from final time - burpees do not replace obstacle.
1 burpee: 10 seconds! This can be a huge benefit to move your placement!!
*some weights or movements may be changed or replaced by race day, updates will be given in advance.
Prizes TBD (stay tuned for more info!)
Event location:
Transform to Perform Fitness
29646 Agoura Rd Driveway C, Agoura Hills, CA 91301
(818) 277-8455
https://goo.gl/maps/sh6zXYfqRN8TwQ7m8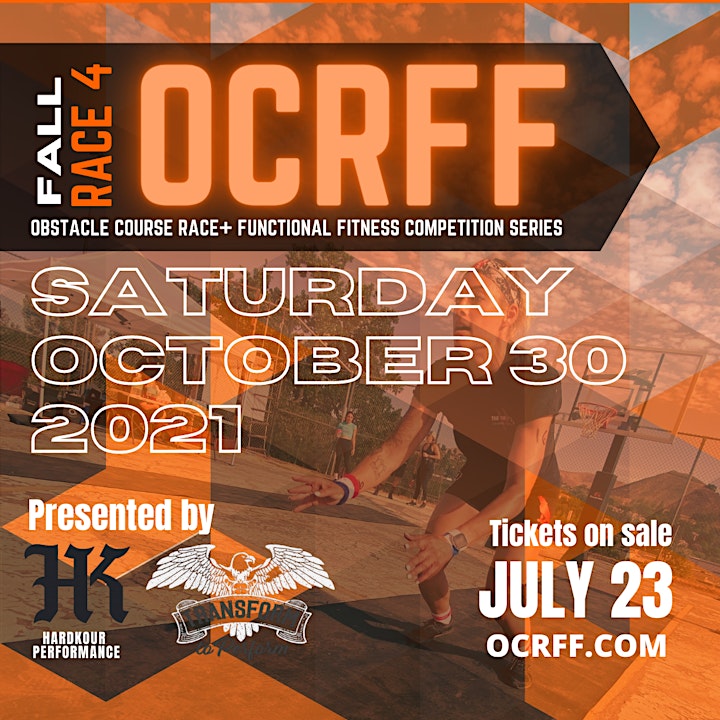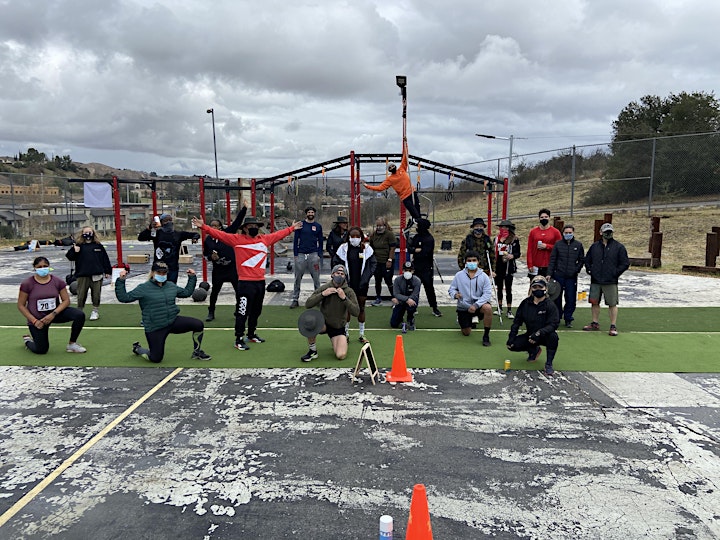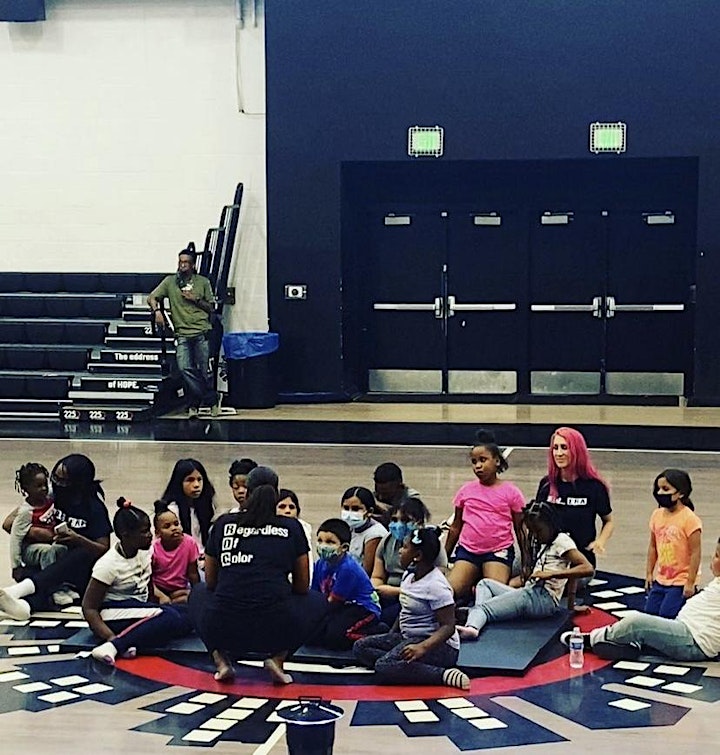 Proceeds go to ROC_KIDZ
https://www.rocera.org/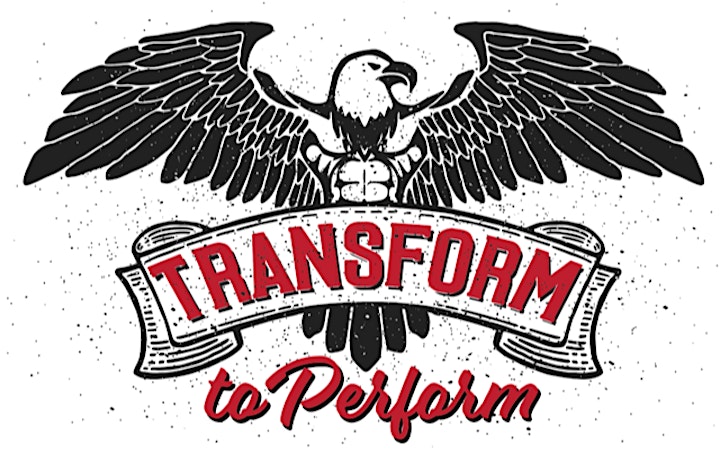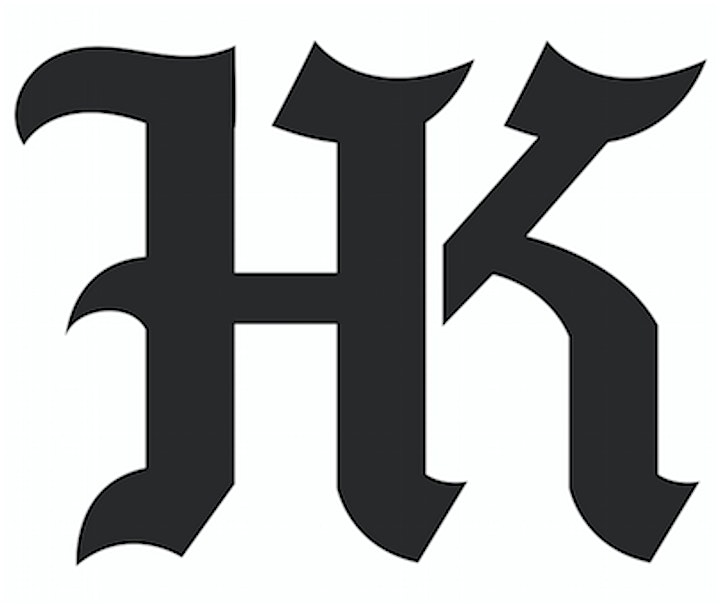 Hardkour Performance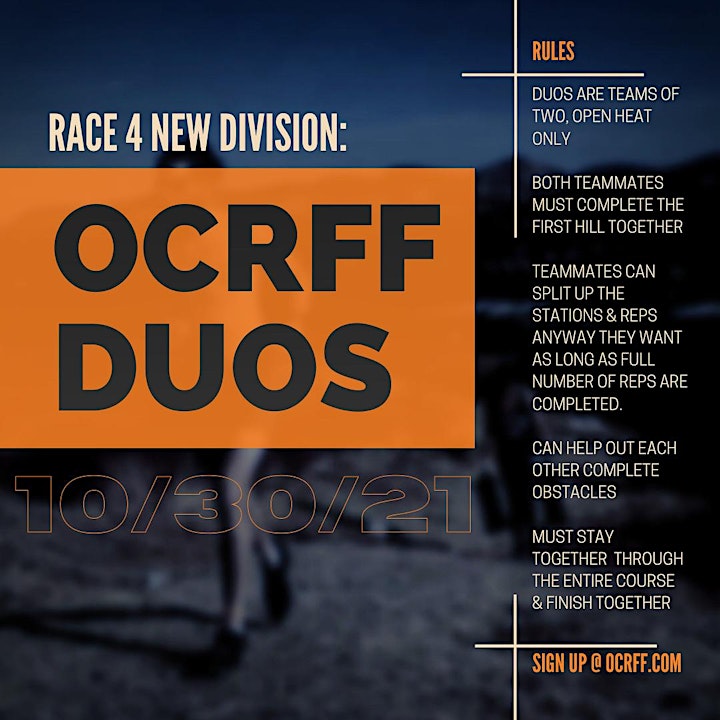 DUOS ARE TEAMS OF TWO, OPEN HEAT ONLY
BOTH TEAMMATES MUST COMPLETE THE FIRST HILL TOGETHER
TEAMMATES CAN SPLIT UP THE STATIONS & REPS ANYWAY THEY WANT AS LONG AS FULL NUMBER OF REPS ARE COMPLETED.
TEAMMATES CAN HELP OUT EACH OTHER COMPLETE OBSTACLES
MUST STAY TOGETHER THROUGH THE ENTIRE COURSE & FINISH TOGETHER
raffle tickets earned will be split 50/50
Organizer of OCR & Functional Fitness Competition Race 4
Obstacle Course Race Bootcamp builds complete conditioning and fitness. Training for Obstacle Course Racing (OCR) focuses on improving endurance, power, strength, agility, speed, stamina & most importantly, mindset. With Transform to Perform, you will have a blast training in the safest, most efficient and effective way to get stronger, fitter, crush obstacles and have fun doing something different! We focus on functional fitness and healthy movement for longevity and life, creating the best version of you at any fitness or skill level, at any age. Beginners to advanced levels offered.