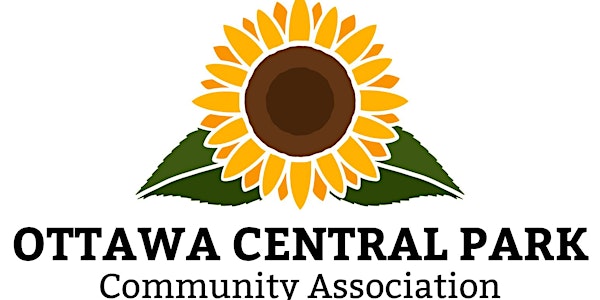 OCPCA Annual General Meeting
Join the OCPCA and Ottawa City Councillor Riley Brockington (River Ward) for the 2022 Annual General Meeting!
About this event
You are invited to send your questions for the community association in advance to president@ottawacentralpark.ca
We are also looking for volunteers to fill the following positions:
- Vice President, Secretary, and Members at Large.
Zoom Meeting details will be available immediately after Eventbrite registration.
Meeting agenda:
Association update and Q&A
Update from Coun. Riley Brockington and Q&A
Update from neighbourhood partners
Elections
Conclusion
Don't forget to share this event with your neighbours!
Follow us on Facebook (https://www.facebook.com/OttawaCentralParkCommunity/) to stay up to date.