Description


THIS EVENT IS SOLD OUT.
The Open Compute Project (OCP) is excited to hold our very first Technology Day in India, hosted by Flipkart June 15th, 2019 in Bangalore.
OCP was started by Facebook in 2011 with the idea of delivering the most efficient designs for scalable computing through an open source hardware community. We believe that openly sharing ideas, specifications, and other intellectual property is the key to maximizing innovation and reducing complexity in technology components. The sharing of open hardware and data centre designs is the basis for OCP.
This one-day technology event will feature talks and presentations on Open Networking, Compute, Storage, Data Center Facilities and Telco as well as an overview of the OCP Projects and how to get involved.
Please join us for what is sure to be an amazing day of sharing.


Agenda: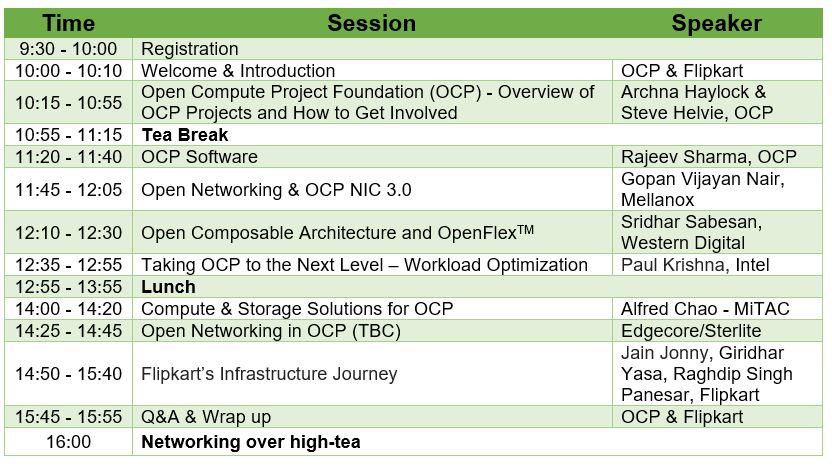 THANK YOU TO OUR SPONSORS!