Description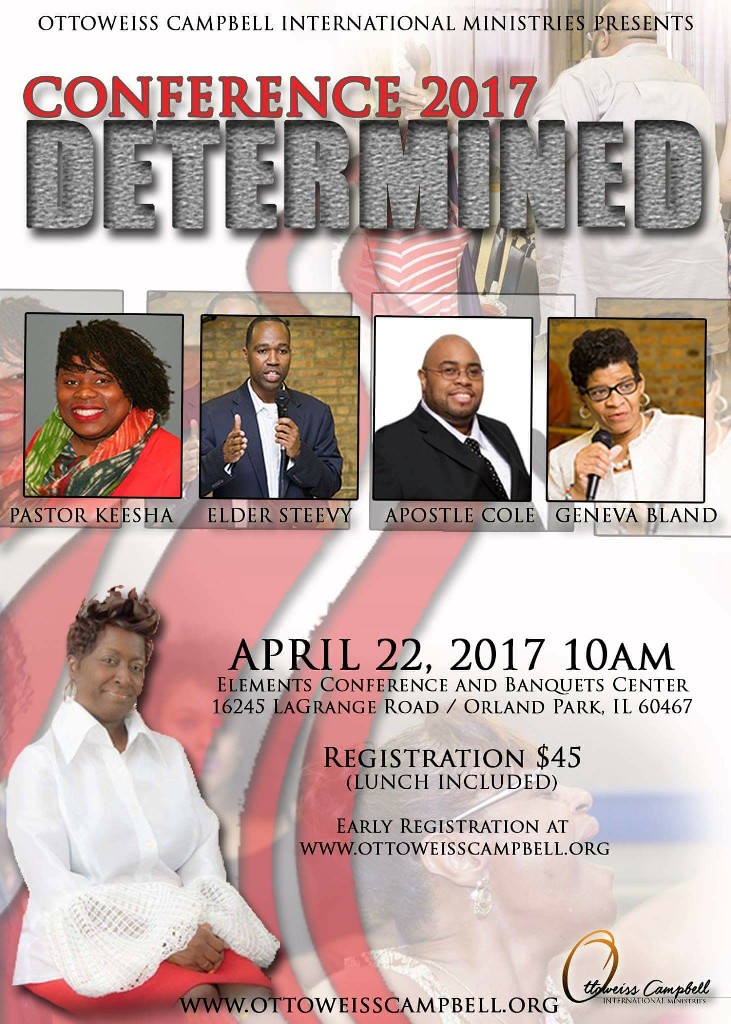 Join us for our annual conference in the Chicagoland area. This year's theme is "Determined"! We have several dynamic speakers and ministers who will be speaking and ministering a rhema word for all in attendance.
Host: Ottoweiss Campbell, Founder & President, OCIM
Speakers: Elder Steevy Owens, Chosen Generation Ministries
Pastor Keesha Mwangangi, Jubilee Christian Fellowship Chicago
Apostle Mitchell Cole, Kingdom World Outreach Ministries
Geneva Veal-Bland, Cathedral of Praise
The conference will begin at 10:00 a.m. at the Elements Conference and Banquets Center located in Orland Park, IL.
Registration for the Determined Conference is $45.00 per person. You have the open to pay for the conference in two installments of $22.50 or one full payment of $45.00. CLICK HERE to pay in installments of two.
QUESTIONS or More Information: Email o
ciministry@

gmail.com or call 877.

248.3397