Ocean Worlds - Search for Life: Mysterious Oceans Orbiting Jupiter & Saturn
NCBA Presents: Why explore Ocean Worlds? Why is it important and? And, what can we learn there?
About this Event
Please join us for the NCBA Virtual Forum, an online webinar presented by NCBA, the Norway California Business Association. Weds Dec 9th. Login details provided when you register, click "Access the Event." —We look forward to your attendance!
One of the most surprising recent discoveries in planetary science has been the realization that many bodies in out solar system harbor global oceans with significantly more water than is present on Earth. In this talk, Dr. Howell will describe the current state of knowledge regarding these Ocean Worlds and overview science motivations and technological for decades of exploration. Moons of Jupiter and Saturn are now known to harbor global saltwater oceans tens- to hundreds of miles deep. Spanning a range of sizes from smaller than California to larger than the planet Mercury, and locations from the asteroid belt to Pluto, one thing that unites these ocean-bearing bodies is the presence of miles-thick ice shells that hide their potentially habitable oceans from view.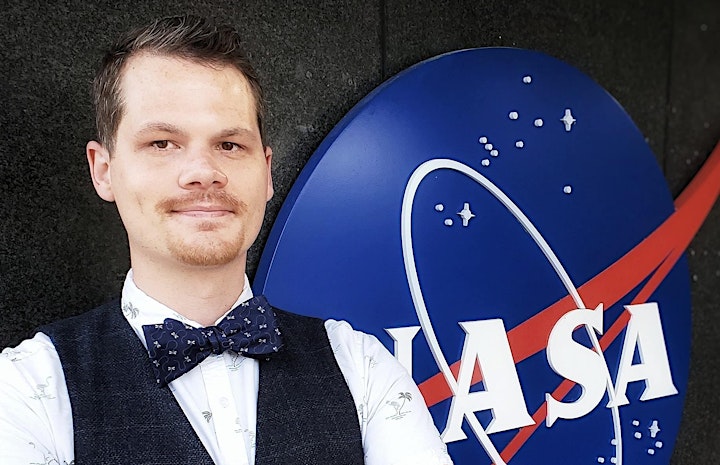 Our Speaker: Dr. Samuel Howell is a planetary scientist at NASA's Jet Propulsion Laboratory studying the potentially habitable and inhabited ocean worlds of the solar system. His research focuses on the thick water-ice shells that cover planetary saltwater oceans, exploring geologic processes that shape the surfaces we see today and influence the ocean habitability. He supports NASA's planned Europa Clipper flagship mission as a Project Staff Scientist, and supports potential future robotic concepts to access and explore these oceans.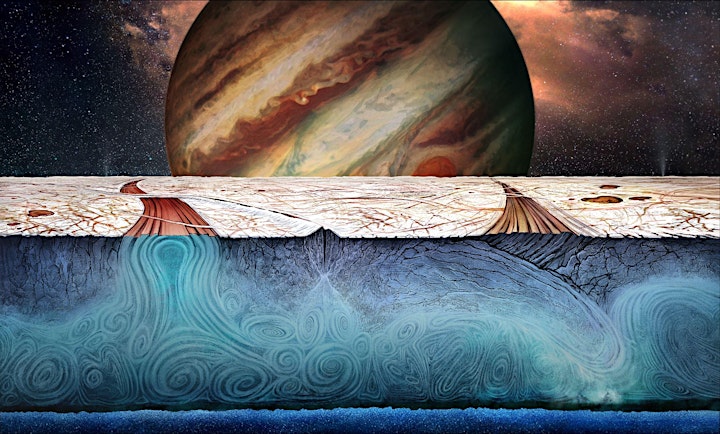 Artistic representation of geologic process occurring within the ice shells that cover planetary oceans, using the example of Jupiter's moon Europa [JPL/Caltech; Howell, 2020]
Step 1 - Please Register.
Step 2 - Set Calendar Reminder
Step 3 - You may join my meeting from your computer, tablet or smartphone:
https://global.gotomeeting.com/join/934756621
You can also dial in using your phone.
(For supported devices, tap a one-touch number below to join instantly.)
United States: +1 (646) 749-3122
- One-touch: tel:+16467493122,,934756621#
Access Code: 934-756-621