Description
About Us:
The Ocean State Business Expo was created by Jay White of Uncle Jay's Networking in September 2009. Susan Lataille of DiscoverYou Events joined in 2011. The two met about 8 years ago networking at Chelo's in Warwick. They are a great team supporting and balancing each others strengths. The vision for the event is that the exhibitors have a place to shine! It's their day to promote, inspire and make lasting relationships!

Why?
The Ocean State Business Expo was created to bring the small business community together in meet, inspire and build connections. The event has become the premiere business event of the year!
Highlight:
The event highlights local experts from our business community, information presentations and a place to build connections. Bringing the best business professionals in Rhode Island together! Services and products from the expert exhibitors are available throughout the day. The Crowne Plaza Hotel is a perfect location being centrally located in Rhode Island. Cumulus Media (WPRO-630AM and AM790 Talk & Business) and the Rhode Island Small Business Journal partner again for the fourth year in a row!
Who should attend?
The local business community looking for the opportunity to meet other local professionals to connection, inspire and exchange ideas. People that want connect with the local business community. Those who are looking for the opportunity learn what business services and products are available in the local business community. Executives, employees, small business owners and sales representives are encouraged to attend the Ocean State Business Expo.
We will be accepting donations for Goodwill at the Expo.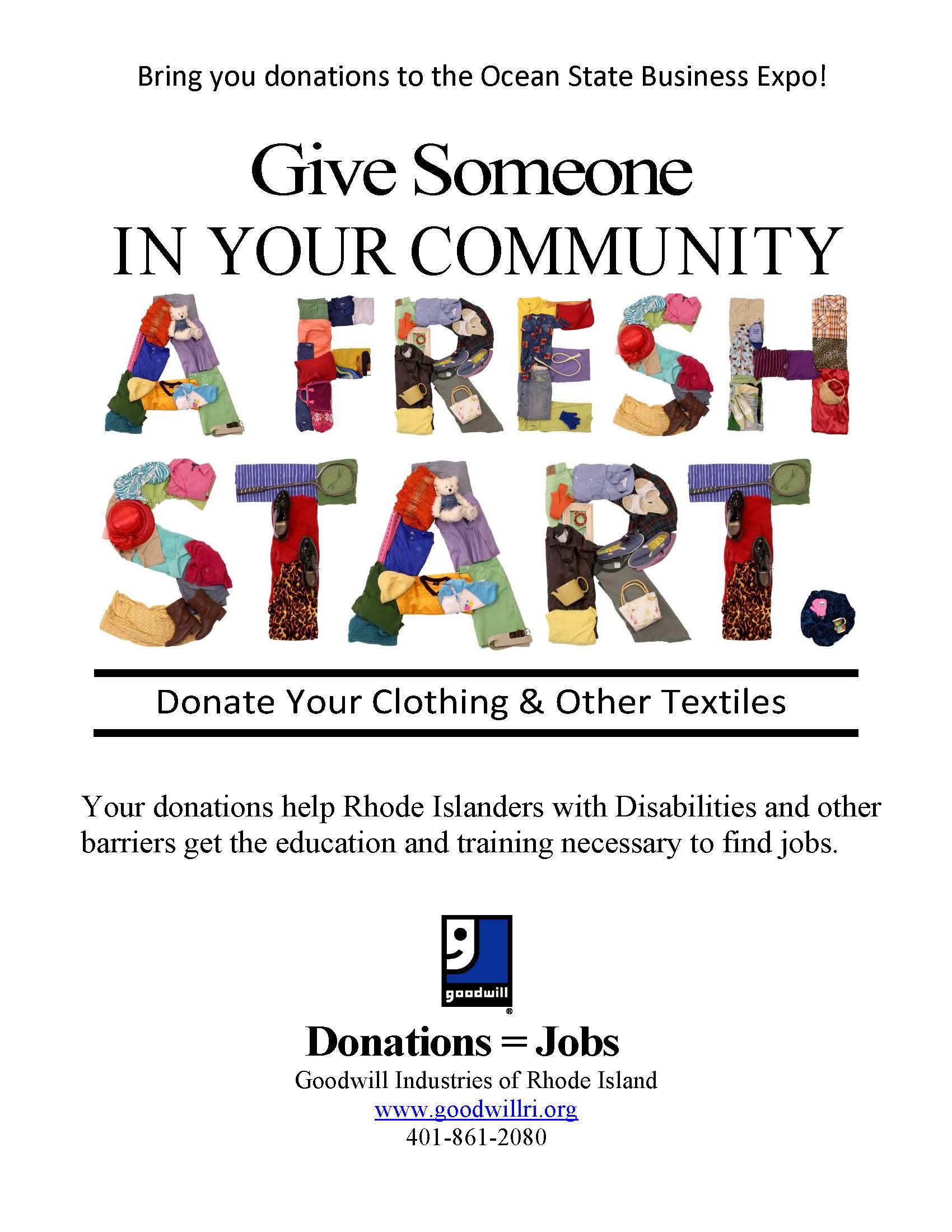 Organizer of Ocean State Business Expo
DiscoverYou Events is a mission-driven company, dedicated to creating, planning, and producing events that connect our clients to their customers, clients, leads, and communities. We understand each event is unique and vitally important to each and every one of our clients—and we're passionate about helping them achieve their goals. Our 20+ years of event planning and production experience allows us to go above and beyond when it comes to crafting unique and successful events.