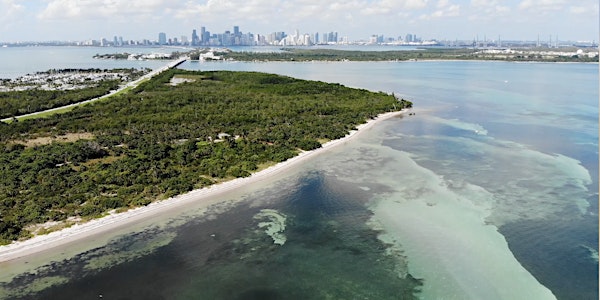 OCEAN CONSERVANCY "OCEAN TO THE EVERGLADES" FILM SERIES
Celebrate World Oceans Day with a film screening presented by the Ocean Conservancy and Sereia Films
When and where
Location
Deering Estate 16701 Southwest 72nd Avenue Miami, FL 33157
About this event
Come learn about how you can protect our oceans and beautiful South Florida ecosystems. The Ocean Conservancy's "Everglades to Oceans" series brings viewers on a journey that shows how our waterways are connected. Sereia Films' Eating Out: The Hunt for Sustainable Seafood series highlights how to be a smarter seafood consumer. The screenings will be followed by a Q&A with J.P. Booker and Sarah Curry.
Everglades to Ocean is a three-part mini doc series that explores the unique challenges and solutions facing South Florida's environment. Ocean Conservancy's Director of Conservation, JP Brooker, interviews local advocates and leaders in search of hope.
Sereia Films will screen two episodes from the docuseries Eating Out: The Hunt for Sustainable Seafood. The first episode highlights a family-run clam farm in South Tampa Bay, Two Docks Shellfish. The second celebrates eating the whole fish and features an Italian chef, Mattia Danese who uses all parts of the fish in order to reduce fish waste.