Description
OCEAN Conference 2018
Invest in yourself. Invite God's voice.
Increase capacity. Initiate next steps.
Where Faith & Entrepreneurship Intersect


---
Unpolished - now OCEAN - Conference is back for its 4th consecutive year. The 2018 conference will be bigger and better than ever, featuring two days of keynotes and Learning Community tracks led by entrepreneurs, business leaders, faith leaders and creatives who will equip and inspire you on your entrepreneurial journey.


---


2-DAY SCHEDULE: OCTOBER 11-12
THURSDAY, OCTOBER 11TH
1:00 PM – 5:00 PM | LEARNING COMMUNITY WORKSHOPS

6:30 PM – 8:30 PM | KEYNOTE, PITCH CONTEST, NETWORKING
FRIDAY, OCTOBER 12TH (MAIN STAGE KEYNOTE SPEAKERS AND FOUNDER PANELS)
9:00 AM -10:30 AM | MAINSTAGE SESSION 1

10:50 AM – 12:30 PM | MAINSTAGE SESSION 2

2:00 PM – 4:00 PM | MAINSTAGE SESSION 3


---
Ocean conference is a place for the whole entrepreneurial community:
Dreamers with big plans.

First-time entrepreneurs seeking practical tools and wisdom.

Seasoned founders looking for the inspiration needed to innovate once again.

Small business owners taking a break from building their business to build themselves

High-tech hustlers taking a moment to slow down and breathe deep.

Do'ers with big checklists.

Inventors building the next big thing.

Investors looking for that next big thing.

Mentors, friends, and family who are always there to help.
This is who gathers at Ocean Conference. Join them and increase your capacity as an entrepreneur.
---
Group of 10 or more? Reach out to us at info@oceanprograms.com for group pricing!
---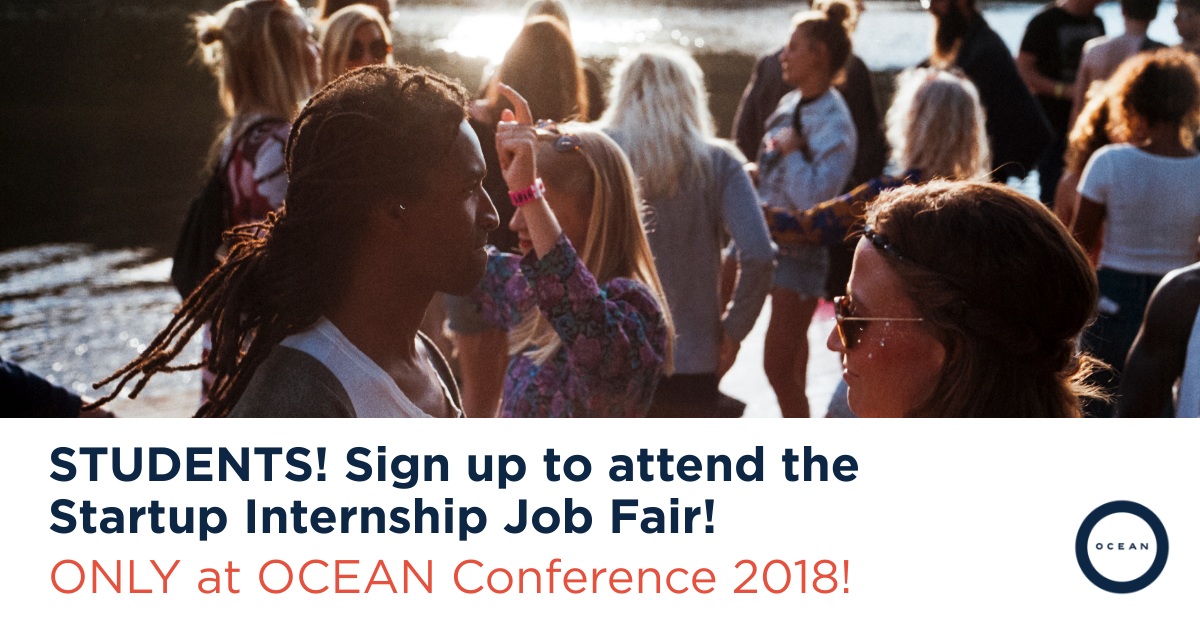 THURSDAY, OCTOBER 11 - 5-6PM (immediately following the Student Learning Community Workshop)
OCEAN will be hosting a Startup internship Job Fair at the conference this year. This will be a great opportunity for local startups to connect with college students from Miami, UC, Xavier, UD, NKU and more! We expect 100+ students attending the conference and 20+ startup companies who will be offering internships (both paid and unpaid).
The job fair will be programmed time slots where students and startups can meet and connect about internship opportunities. A great WIN/WIN opportunity – students can get experience working at a startup and startups can access some top-notch student talent.
Check out our list of internship opportunities HERE.
Students can register for the Conference HERE.
---
Current Speakers Include:










**Additional speakers and details to be announced**
---
Learning Community Workshops*
(Pick the one that you're most interested in):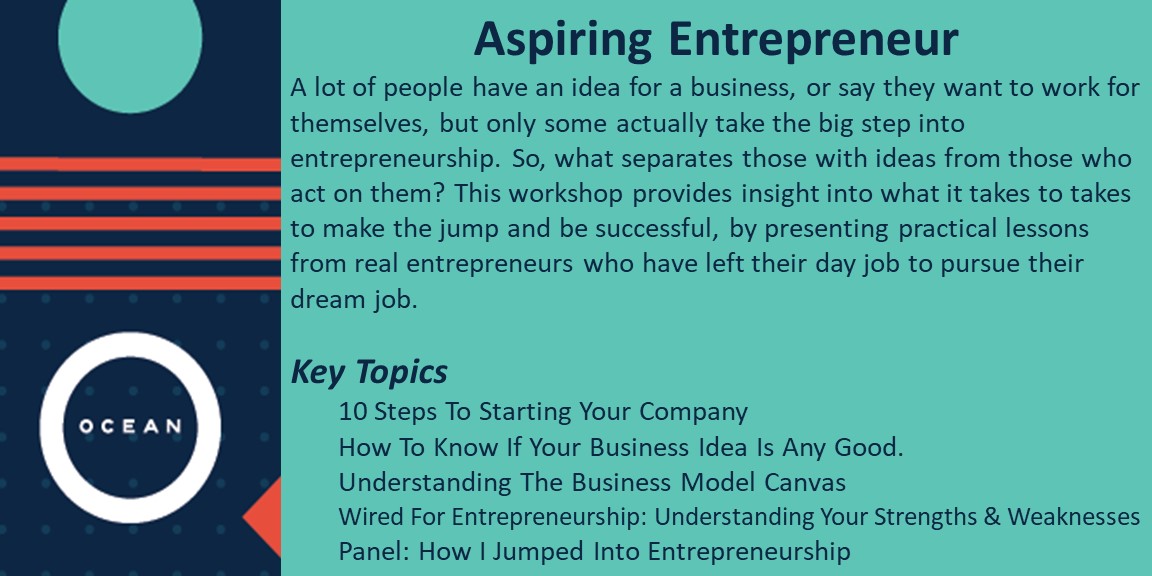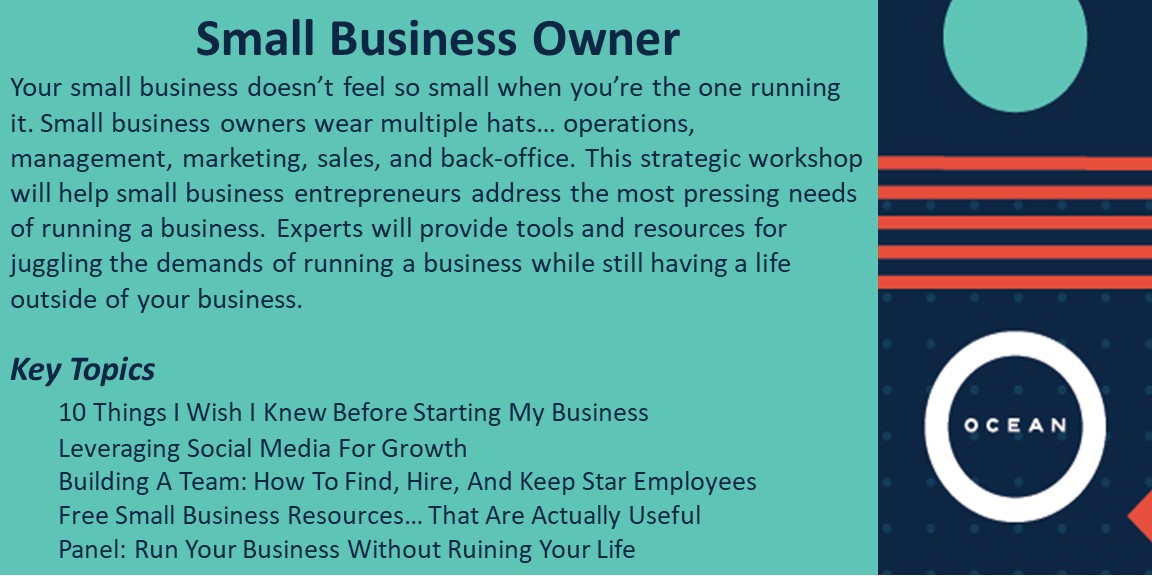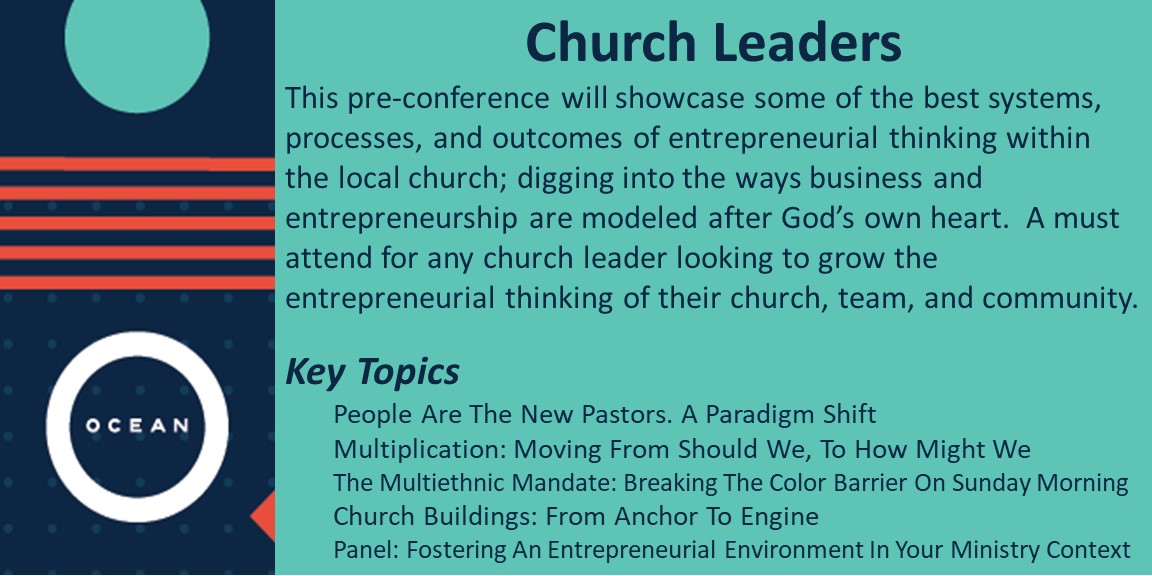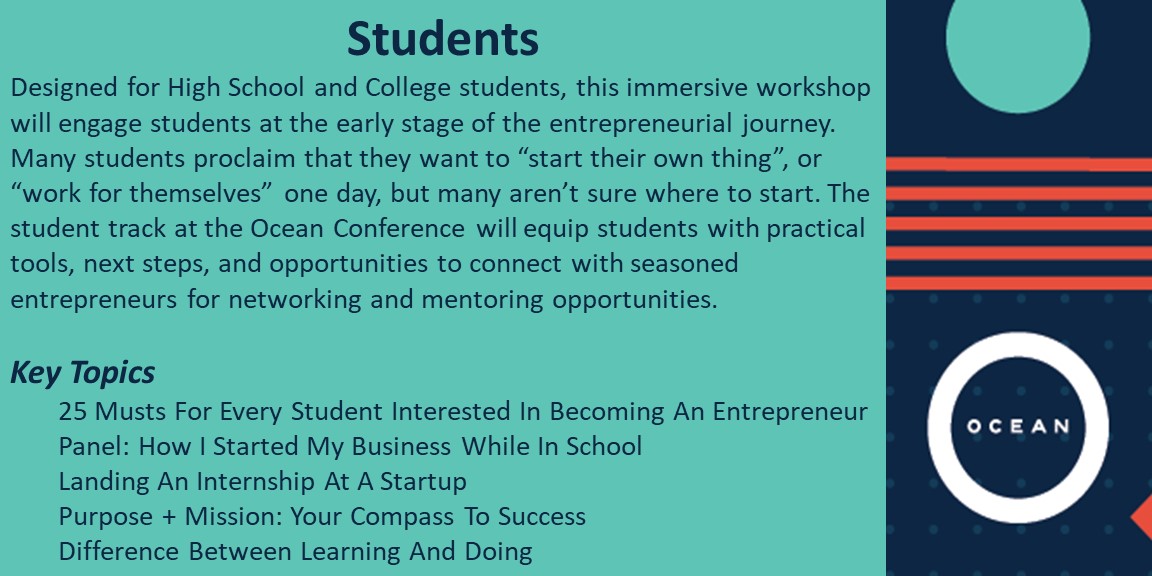 *Slight variations may occur based on final planning