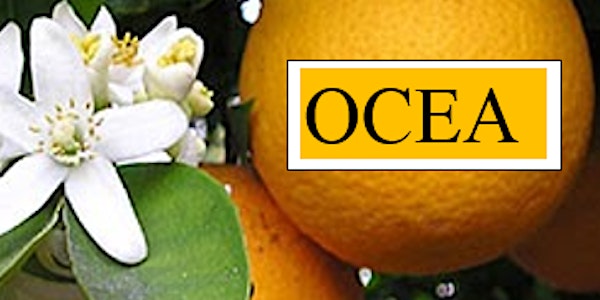 OCEA General Membership VIRTUAL Meeting, JUNE 16, 2021
Join OCEA from the comfort of your own desk or couch, for a special presentation about "All Things OFAC-Related!"
About this event
MEETING DATE: Wednesday, June 16, 2021
TIME: 5:30 to 7:00 PM PST
TOPIC: OFAC, or "Hey, Bank! Where's my WIRE!?"
(What does the US Treasury Department have to do with money flowing in and out of my escrows, and why should I care?)
SPEAKERS: A panel representing Escrow and Banking
You may know of the existence of the Treasury Department's financial intelligence and enforcement agency, known as "OFAC," but do you know what they do and how they work?
Are you mystified as to why some wires get where they're going in minutes, while others take many hours -- or even days?
Here are some of the issues we'll be discussing:
OFAC sanction lists
Why do some people and entities get snared by an OFAC sanction list?
If a wire IS snared, what does it take to get it released?
Is anybody or any bank exempt?
What can we tell our sellers when they're hammering on us for their money, have another escrow waiting on the money to close, or have some other dire need for speed -- and we've actually released their funds hours earlier?
What can we tell our buyers when we miss their loan funding deadline because we haven't received their wire -- which they say they sent the day before?
... and if their funding IS delayed, pushing the close date out further, what, if anything, can be done about California's one-day interest rule?
And more, as long as there's time!
You won't want to miss this virtual event! It will be loaded with information you need every day on your desk! Educate yourself so that you can educate your customers and keep everyone's stress levels down to a minimum.
We may not be able to see you in person, but we're still here for you!
TWO IMPORTANT STEPS!
1. Make your reservation on Eventbrite prior to 5:00 PM on Monday, June 14.
2. The day before the event, you will receive an email containing a link to REGISTER for the event.
Please be sure you REGISTER at least a couple of hours before the event begins, in order to receive your meeting log-in credentials.
PLEASE NOTE:
A reservation made is a reservation paid -- no refunds.
Professional Designation / Continuing Education Units (PD/CE) will be available to attendees who qualify by joining and remaining on the call.
Many thanks to our meeting sponsors: