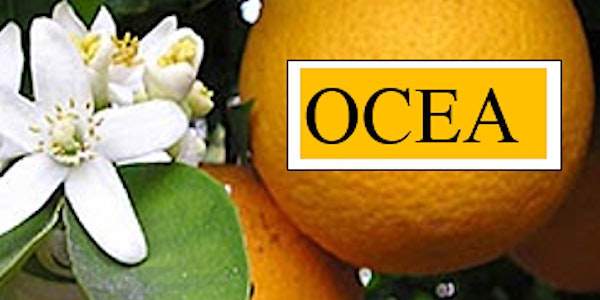 OCEA General Membership VIRTUAL Meeting, FEBRUARY 17, 2021
Join OCEA from the comfort of your own desk or couch, for a special presentation by The California Franchise Tax Board!
About this event
Meeting date: Wednesday, February 17, 2021
Time: 5:30 to 7:00 PM PST
Speaker: A Representative of the California Franchise Tax Board
You asked, and the FTB listened!
They've compiled a list of The Most Common Issues seen on 593s submitted in 2020, and are tailoring this presentation to address questions OCEA's members have been asking.
This is a rare chance to get the scoop straight from the source, and to make sure you really do understand the process. Learn what's new for 2021, and the consequences for not filing Forms 593 properly or timely!
Here are some of the topics we've asked them to cover:
Withholding Agent Responsibilities – what does the FTB consider escrow's "Due Diligence?"
Does EVERY blank in Part VI need to have a number in it for the Seller to claim a loss or gain?
Why does the FTB care if the Seller is a Grantor or Nongrantor Trust?
Is the escrow closing date required on Line 32 if no remittance is required?
If there's no remittance, is the sale price still required on Line 33?
Foreign Seller Issues -- no SSN/ITIN?
Sellers with 0.00% ownership -- do any boxes on Side 1 or Side 3 need to be marked?
Are Seller signatures required on Amended 593s?
Installment Sales – what if the principals INSTRUCT escrow to withhold at 3-1/3% of the sales price, when the FTB's instructions say that's NOT to be done?
Installment Sales – what if the seller assigns and sells a portion of the Note?
And more, as long as there's time!
You won't want to miss this virtual event! It will be loaded with information you need!
We may not be able to see you in person, but we definitely are "here" for you!
TWO IMPORTANT STEPS!
1. Make your reservation on Eventbrite.
2. After doing so, you will receive an email containing a link to REGISTER for the event. Please be sure you REGISTER well ahead of the event, in order to receive your meeting log in credentials.
PLEASE NOTE:
A reservation made is a reservation paid -- no refunds.
Professional Designation / Continuing Education Units (PD/CE) will be available to attendees who qualify by joining and remaining on the call.
Many thanks to our meeting sponsors:
Exeter 1031 Exchange Services LLC
and
Coast2Coast Signings, Inc.