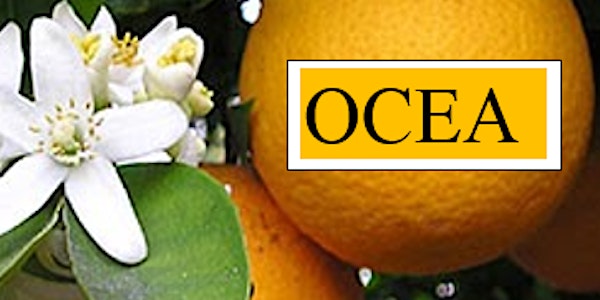 OCEA General Membership VIRTUAL Meeting, APRIL 21, 2021
Join OCEA from the comfort of your own desk or couch, for a special presentation by SYNRGO, Inc.!
About this event
MEETING DATE: Wednesday, April 21, 2021
TIME: 5:30 to 7:00 PM PST
TOPIC: Why would the County Recorder reject your documents?
You worked so hard to get your escrow ready to close ... don't let mistakes trip you up at the finish line!
SPEAKER: A Representative of SYNRGO, Inc. ("siin-arr-goh")
Here are some of the topics we've asked them to cover:
Common deficiencies that will cause documents to be rejected for recording
California County Recorder specifics -- all are not created equal
eRecording expectations
Remote Online Notarization -- how does it affect California real estate transactions?
What is an ipen?
County Recorder expectations for digital documents
Digital vs Digitized
Hybrid package vs. Hybrid document
Upload vs. Print and scan
And more, as long as there's time!
You won't want to miss this virtual event! It will be loaded with information you need every day on your desk!
We may not be able to see you in person, but we're still here for you!
TWO IMPORTANT STEPS!
1. Make your reservation on Eventbrite prior to NOON on Tuesday, April 20.
2. A day or so before the event, you will receive an email containing a link to REGISTER for the event.
Please be sure you REGISTER at least a couple of hours before the event begins, in order to receive your meeting log-in credentials.
PLEASE NOTE:
A reservation made is a reservation paid -- no refunds.
Professional Designation / Continuing Education Units (PD/CE) will be available to attendees who qualify by joining and remaining on the call.
Many thanks to our meeting sponsors: