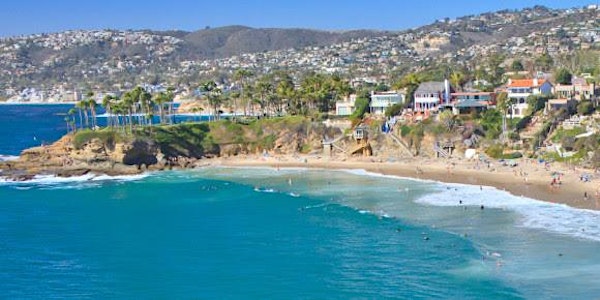 OCD Southern California Conference
When and where
Location
Mariners Church 5001 Newport Coast Drive Life Development Building, 2nd Floor Irvine, CA 92603
Description
ON-SITE REGISTRATION AVAILABLE AT EVENT! (Due to catering deadlines we are unable to guarantee a provided lunch for those who registered after March 16 or at the event. Lunch options for purchase will be available on site.
OCD SoCal invites you to join us for our 2017 OCD Southern California Conference. This conference is an opportunity to learn more about obsessive compulsive disorder (OCD) and its treatment, provide support for individuals with OCD and their families, and gain practical knowledge about a variety of issues that may arise with OCD and related disorders. This event is particularly designed for individuals affected by OCD and their families, however we encourage clinicians, researchers, and students interested in learning more about OCD to attend.
Keynote Speakers:
Jonathan Grayson, PhD, The Grayson LA Treatment Center for Anxiety & OCD
Keynote address: Living with Uncertainty : It's The Only Choice

Ethan Smith, National Spokesperson for IOCDF
Keynote address: Family Matters and OCD: Sharing the Lessons I've Learned
Breakout Groups* (1pm-3pm):
*participants select two groups
Ask the Psychiatrist: An Interactive Discussion on Medications for OCD (led by Sean Sassano, MD)

Children's OCD Activities and Crafting (led by Renewed Freedom Center)
(In addition to the scheduled children's breakout sessions at 1pm and 2pm, staff will be leading crafts in the children's activity room from 10am-3pm to allow parents the opportunity to attend keynote and breakout sessions)
Exposure and Response Prevention Workshop (led by Jon Grayson, PhD & Thröstur Björgvinsson, PhD)
Family Contracting (led by Melissa Mose, MFT & Jennie Kuckertz, MS)

How We Did It: Tips and Tools For Successful OCD Treatment (led by Chris Trondsen and Ethan Smith)

Obsessive-Compulsive Related Disorders Didactic and Discussion (led by Eda Gorbis, PhD)

Seating is limited, please register prior to event. Cost is $25 for adults 18+, $15 for teens 12-17, and free for children 11 and under. Lunch will be included in the registration cost for all individuals who register before the March 16 deadline. For those who register after March 16, lunch will be available for purchase at a cafe on site. Scholarships and volunteer opportunities are available, please email us (info@ocdsocal.org) for more information.
If you do not wish to pay by credit card via Event Brite: Please email us at info@ocdsocal.org to RSVP, and send a check postmarked by March 16 to the following address:
OCD SoCal
PO Box 99998
San Diego, CA 92169