Description
Open Space Technology Whistleblower and Transparency Conference
Friday Night February, 17th – Sunday Afternoon, 19th 2012
At UC Berkeley's Historic International House, Berkely, CA
FRI: $10 Registration online/at door
SAT & SUN: Online registration FREE; $10 at door
Hosted by Fresh Juice Party and KPFA Pacifica Radio 94.1FM
Link to Biographies page
#TRUTHCON for Twitter updates
Location and Transportation Information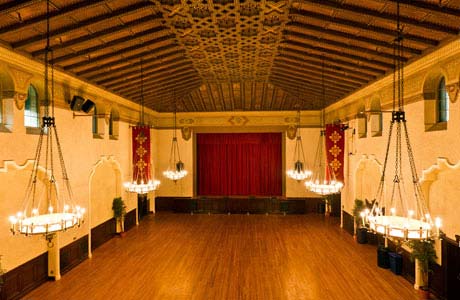 The main conference room at International House
Who is the Conference for? Anyone who really cares about truth and transparency. (Practitioners and academics in the information, communication, media, computer, and library domains, members of NGOs working on civil society and good governance issues, and all who are interested in ethical, legal and regulatory aspects of information and communication.)
Participants who have already committed, are in alphabetical order: Filmmaker Mikko Allane, Strategist Celia Alario, Performance Artist Larry Bogad, Veterinarian Dr. Jennifer Conrad, Whistleblower Thomas Drake, Whistleblower Daniel Ellsberg, ACLU Policy Council and former FBI Special Agent Mike German, Iceland Parliament Member Briggita Jonsdottir (via Skype), Organizer and widow of the late great Abbie Hoffman Johanna Lawrenson, Filmmaker and Sex Worker Rights Activist Carol Leigh, Longtime Medical Marijuana Activist Dr. Frank Lucido, Ex-CIA Analyst and writer Ray McGovern, Actress/Activist Alexandra Paul, Government Accountability Project Attorney and DOJ Whistlebower Jesselyn Radack, Social Entrepreneur Peter Samuelson, Artist and Media Hoaxer Joey Skaggs, Activist David Solnit, Artist, Filmmaker and Former Porn Star, Annie Sprinkle PhD, Activist Andy Stepanian, Darfur Now's Adam Sterling, Professor Elizabeth Stephens, Reverend Billy Talen, Attorney Ben Wizner and Ret. Army Colonel Ann Wright.
Join us Friday night for a mixer at 6pm, 7:00 -8:30 panel discussion about Bradley Manning, followed by a rousing sermon by Reverend Billy.
Saturday and Sunday will be a first of its kind activist/expert un-conference mix so expect to be surprised. This will be a unique participant driven environment where we will co-create the agenda for the day. Sharing, networking and creating new alliances will be central to providing strategies and support for whistleblowers.
Come and enjoy the freedom of discussion and mobility of an unconference where serious discussion interplays with an open space atmosphere of creativity and play.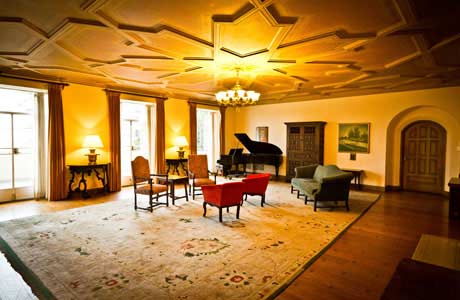 A breakout room at International House
Wikipedia Info on Open Space Technology
http://en.wikipedia.org/wiki/Open-space_technology
International House's Website