About this Event
The second step on the pathway to mastery of dental occlusion is acquiring the knowledge to diagnose and treatment plan solutions to the systemic problems that plague patients and cause many of their dental problems. Occlusion 201 builds upon scientific information learned in Occlusion 101 and utilizes this information to diagnose dental, orofacial and airway problems.
This course has been built around giving students a clearer vision and broader perspective on the states of health and disease in their patients. What do your patients faces and dentitions really look like? How are they different than those with optimal oral health? How can patients help themselves and how can we help them to acheive optimal oral health?
What do I SEE when I examine my patients? What do you SEE? Dental schools teach us to see pathologies including dental caries, periodontal disease, oral infections and gross malocclusions. They usually do not teach students to see bigger picture systemic problems. This "blind spot" in our education has allowed the insurance industry to dictate "usual and customary" standards of care which has limited innovation and trapped the majority of dentists into performing"single tooth dentistry.
This course is about teaching the dentisst to SEE the reality right in front of their eyes Because when you can SEE you can diagnose and when you can diagnose you can treat. And when you can diagnose you may be able to figure out how to prevent. Furthermore, when you develop these skills you may just be able to create your ideal dental practice!
Learning Objectives:
Develop an improved new patient examination process
To be able to identify normal and abnormal occlusion and facial form
To be able to use the prophy/case discussion visit to improve the patients understanding of their health problems.
To be able to use photographs, anterior jigs, mounted diagnostic casts and x-rays to understand and communicate structural and systemic oral health problems.
To understand the basics of diagnosing and treating pharyngo-orofacial problems with occlusal splints.
To understand the basics of using dental and medical specialists as "subcontractors" in the design and rehabilitation of the oral and systemic health solutions.
To understand the dentist's role in providing lifelong oral maintenance and health.
Teaching Methods: Lecture, demonstration and hands on experience.
Prerequisites: Occlusion 101: Physiology, Anatomy and Biomechanics of Occlusion
Dates:
Thursday, November 7, 2019, 7:30AM- 6:00PM,
Friday, November 8, 2019, 8:00AM- 6:00PM, (Dinner is included at 7:00 PM at local Portland restaurant)
Saturday, November 9, 2019, 8:00AM- 6:00PM
Location:
511 SW 10th Avenue, Suite 605
Portland, Oregon, 97205
Contact:
Jay Harris Levy, DDS:
Call: 503.545.7229
Email: jayharrislevy@gmail.com
CE Credits: 24 CE credits will be given
AGD subject code: 180 Occlusion
Tuition Fees: Registration: $3,700.00
Class size: Maximum of 10 students
Meals: Registration: includes breakfast and lunch on Thursday, Friday and Saturday as well as dinner on Friday night.
Course Director: Dr. Jay Harris Levy, DDS
Biography:
Dr. Jay Harris Levy, DDS is an internationally recognized clinician and speaker. Dr. Levy's courses emphasize the physiology anatomy, biomechanics and restoration of the dental occlusion. He maintains a private dental practice in Portland, Oregon, which focuses on occlusion, restorative dentistry, TMD and airway disorders. In 2018 Dr. Levy founded Levy Occlusion Seminars.
Dr. Levy received a Bachelors of Science Degree in Mechanical Engineering from Union College and his Doctor of Dental Surgery degree from New York University where he went on to teach restorative dentistry as an Assistant Professor. He maintained a private dental practice in New York City for 17 years and then moved to Oregon. At Oregon Health and Science University (OHSU) he developed a sensory-physiology research program that explored the mechanosensory mechanisms that underlay mastication. While teaching restorative dentistry at the School of Dentistry he completed a two-year postdoctoral fellowship in neurophysiology and he received a Certificate of Training in Human Investigations from the School of Medicine. He served on the teaching faculty at OHSU as an Assistant Professor in the Department of Biological Structure and Function, Department of Integrative Biosciences, Department of Prosthodontics and the Department Community Dentistry.
Dr. Levy's engineering background, neurophysiology research and years of clinical practice and teaching enable him to take occlusion education to the next level.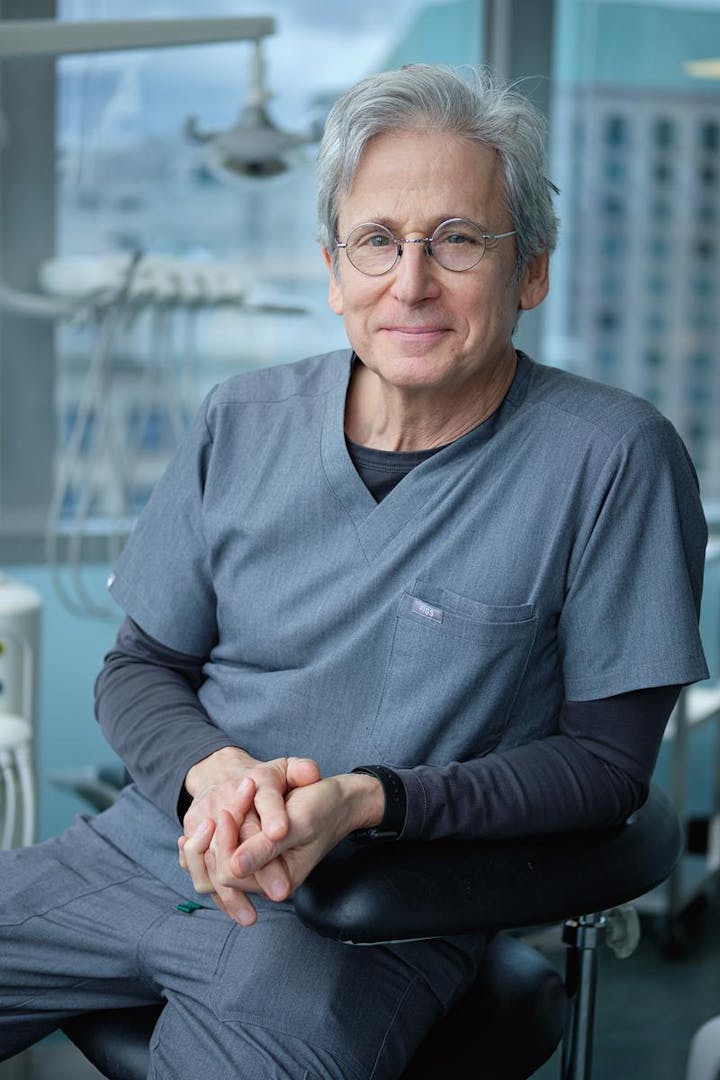 Levy Occlusion Seminars
THIS ACTIVITY HAS BEEN PLANNED AND IMPLEMENTED IN ACCORDANCE WITH THE STANDARDS OF THE ACADEMY OF GENERAL DENTISTRY PROGRAM APPROVAL FOR CONTINUING EDUCATION (PACE) THROUGH THE JOINT PROGRAM PROVIDER APPROVAL OF COMPREHENSIVE TREATMENT SEMINARS AND LEVY OCCLUSION SEMINARS. COMPREHENSIVE TREATMENT SEMINARS IS APPROVED FOR AWARDING FAGD/MAGD CREDIT
LEVY OCCLUSION SEMINARS RECEIVES NO COMMERCIAL SUPPORT FOR THIS COURSE
FAQs: How can I contact the organizer with any questions?
Contact Jay Harris Levy, DDS:
Call: 503.545.7229
Email: jayharrislevy@gmail.com