Description
We are very excited to start the OCARMA monthly meetings, starting with September 19th, 2017. We also want to welcome you and introduce you to the OCARMA Board for 2017/2018. The new OCARMA Board has already met and planned excellent monthly presentations for the year. Our meeting dates though may change. Some will be on Tuesday, Wednesday and even Thursday. We will be working with our sister chapter, GLA, to provide an extensive CRA all day class in February. Stay tuned for new, exciting and interesting monthly meetings! See you on September 19th,2017 at the OCSD.
Warm regards to all,
Char Garon
OCARMA President for 2017/2018
Launching an Information Governance Program: Making Your Moonshot
Effective Information Governance programs can be a tremendous boon for organizations, reducing risks and costs while increasing productivity. Yet launching and running an enterprise-wide program that pulls together multiple stakeholders, integrates policies and technologies and is actually followed by employees – all while avoiding getting stuck – can be hard. Some have compared launching a successful program akin to a moonshot, an endeavor fraught with hurdles and risks. Yet in the same way the Apollo space program succeeding in large part because of approach and attitude, so can Information Governance program also benefit from a similar "get it done" mindset. This presentation will review the most common hurdles and pitfalls and Information Governance, and how an effective approach can anticipate and overcome them. The Apollo space program demonstrated that while technology is important, ultimate success is driven by approach and attitude. Make your Information Governance moonshot.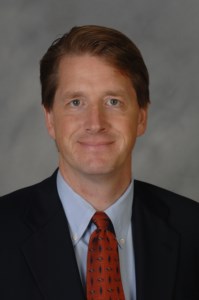 Mark Diamond, President and CEO, Contoural, Inc
Mark Diamond is one of the industry thought leaders in information
governance including records and information management, control
of privacy and other sensitive information as well as litigation
readiness. His company, Contoural, has helped 30% of the Fortune
500 plus many mid-sized and smaller organizations as well as
public sector entities. As a trusted advisor he and his company help
bridge legal, compliance and business needs and policies with
effective legal and IT strategies and processes. Mark is a frequent
industry speaker, presenting at numerous Legal and IT industry
conferences as well as online venues. Additionally, Mark addresses
more than one hundred internal corporate audiences each year.