Description
The workshop is presented by Kaizen InfoSource, a premier consultancy, for both public and private organizations. Helen Streck, president and CEO will share valuable information to help you address your present and future needs for an ECM solution that goes beyond a hardware and software investment.
This interactive workshop is comprised of 2 sessions:
"Building a Roadmap for Implementing an ECM Solution" and
"Using a Retention Schedule to Build File Plans" for your ECM Solution needs.
Building a Roadmap for Implementing an ECM Solution
A Roadmap is the plan of the activities you will need to follow, in order to implement a successful ECM Solution. Helen will discuss how to build and use a Roadmap to define tasks, acquire resources and determine the amount of time needed for the implementation.
Using a Retention Schedule to Build File Plans
This session focuses on the importance of using your Retention Schedule for building "File Plans" or "Folder Structure" in your ECM Solution, which enables you to automate the rules for protection, access and retention.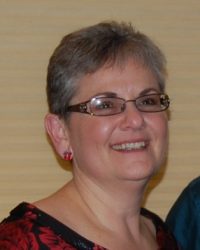 Helen Streck / President and CEO
Ms. Streck has 30 years of experience in Records and Information Management program strategy, design, and implementation for both private corporations and public entities. Streck has also been deposed four times and interviewed by the U.S. Attorney's office for describing and defending her RIM Program designs and practices. She has served as director of corporate records and information management for pharmaceutical companies, and Records Manager and consultant for municipal government agencies and law firms. She has crafted information management program strategies for diverse organizations and built concrete, actionable steps for implementation across a broad spectrum of domestic and international clients. Streck is active in ARMA International where she is a presenter for ARMA at international conferences. In addition, she has published articles in various professional newsletters, and a past contributor to the monthly columnist for the AIIM Infonomics magazine for the Association for Information and Image Management (AIIM), and the ERM Community of AIIM.