Description

Good Day, OCA Former and Future Members!
It is almost the end of the year and it is time for our Annual General Membership Meeting once again! 2017 was a successful year for OCA - Asian Pacific American Advocates - Greater Phoenix Chapter. And we are proud to share our year-end review with you as well as our upcoming events for 2018. Come join us to share the multiple successes we have had throughout the year as an organization.
Register soon as tickets are limited and lunch will be provided. The last day of registration is on December 06, 2017. If you're bringing a guest, please have them register as well. If you have any questions, please contact Ruia Prasad at (480) 990-1222 or email director@ocaphoenix.org for more information.
We look forward to seeing you there!
Sincerely,
Astria Wong
OCAGPC President
Office: 480.990.1222
www.ocaphoenix.org
Donate: bit.ly/ocagpc
OCAGPC is a 501c3 non-profit organization
Your donations are tax deductible.
Tax ID: 45-3043495

Location Map: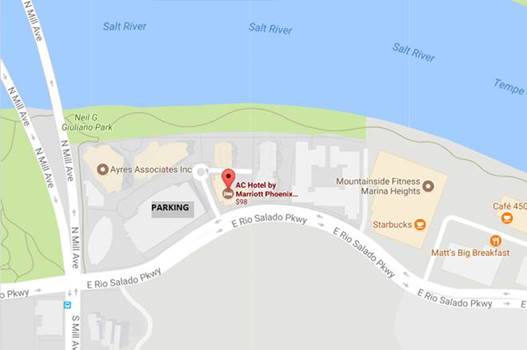 *** Parking validation will be provided.