| | |
| --- | --- |
| OCA-Chicago MAAP - 2014 Program Pre-registration - Session II | |
Event Details
Welcome to the 2014 OCA-Chicago MAAP Program Pre-registration page.
Due to overwhelming response, our pre-registration for session I (April - June) is now FULL! We are taking pre-registration for session II (scheduled for 2nd half of 2014 if there is enough interest.) You will also automatically get on the waiting list for session I. 
_____
Pre-register now to reserve a spot for the upcoming OCA-Chicago Mentoring for Asian American Professionals program. It is open to Corporate Professionas, Entrepreneurs, Government employees, and non-profit employees. 
Session I -  Three sessions (One Saturday each month) will be conducted in April 12, May 10, and June 14.(((Confirmed)))
Session II - Three sessions (One Saturday each month) will be conducted in Sept, Oct, and Nov (((To be confirmed)))
Target location: MB Financial HQ, Rosemont, IL.
Target cost for participants:
1. Mentees: Free for OCA Members and Employees of OCA-       Chicago corporate sponsors: Allstate, UPS, Kraft, and MB Financial Bank.
2. Mentors: Free one-year OCA-Chicago Membership for qualified mentors.
3. Facilitators: Free one-year OCA-Chicago Membership for qualified facilitators. (Full - we encourage you to sign up as mentors first)
Pre-registered participants will be notified via email by the MAAP team when the details are finalized. Full registration is required and survey professional experience will be conducted for match-making Mentor and Mentee pairings.
Thank you for your participation.
George Mui
VP-Programming
OCA-Chicago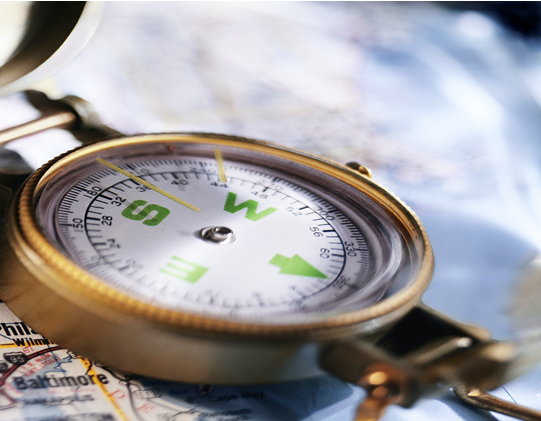 Program Overview
Mentoring Asian American Professionals

Purpose:  To provide a mutually beneficial platform for networking and skills building that will prepare individuals to participate in an engaged mentoring dialogue over course of a lifetime.   
Asian American still struggle with negotiating their cultural identity with family, work, and other social expectations to navigate effectively in the main stream society 
Many mentoring studies show that individuals who receive mentoring do tend to earn more, promote faster, and receive more job leads and offers compared to those who have not participated in mentoring Asian Americans by comparison to their counterparts do not as often volunteer for leadership assignments and feel isolated in the work place
Asian Americans are still rarely represented as leaders of corporations and organizations in most fields 
SUMMARY OF PROGRAM CONTENT   

PROGRAM ORIENTATION  
Successful Mentoring Relationships:  What does it look like?   This session will offer the participants of the program an opportunity to receive a thorough orientation to the program's purpose as well as the structure and process of the mentoring dialogue drawing from a number of best practices in the field of professional development.  Interactive activities and discussions will be facilitated by the MAAP training team to support greater familiarity with the mentoring team roles, responsibilities, and connectivity to the local, regional, and national MAAP Network.  
SESSION I.       Confluence, Influence, and Networking*  
The importance of networking has never been more valuable in such a tightly interconnected world that we live in.  Especially with the advent of lightening fast mass communication platforms such as the internet, e-mails, websites, and the application of social networking sites, it is extremely difficult to avoid being in the thick of the surge and dependence on these means of connections, relationship building, and information/resource sharing.  However, often, these wonderful networking vehicles are not only applied inefficiently but inappropriately, because the basics of networking has been undermined and thus undervalued, i.e. relationship building vs. posting and asking for an add as one's friend on Facebook.  This session will focus on the time proven basics of relationship building process along with the use of technology to maximize the impact of networking as a practice.  The mentoring team will explore ways to develop their leadership role as conveners of relationships in support of producing positive influence while building their networks.  
SESSION II.      Context Based Communications & Negotiations*  
Quality communication must always be framed with a particular context in mind.  The value of any communications between people, groups or organizations must be aligned with common expectations.  Clarification of these commonly held expectations is critical to developing ethically and conceptually sound, mutually satisfactory negotiations.  In this session, the mentoring team will explore the critical steps that are needed in a given negotiating process including focus on understanding mutual interests vs. entrenchment within one's respective positions.  (The importance of internal as well as external networking will be further revisited to develop strategies for addressing specific challenges around communications and negotiations.)  
MIDWAY CONVENING  Getting Out There: How to Best Leverage Your Networks
Focused on networking, this network convening will explore opportunities as well as challenges in cultivating and leveraging on relationships.  The three key issues that will be covered in a workshop style format are: 
1.)  five reasons why current networking strategies may not be effective and/or efficient,
2.)  Strategies for communication, negotiations, and leveraging the power of networks, and
3.)  Leadership and mentoring as a platform for creating confluence and influence.  Firmly anchored by personal mission and vision statements, participants are encouraged to continue exploring their own motivations for developing personal and professional goals and objectives.  This session will serve as a prelude to the personal planning session.   
SESSION III.     Collaborative Decision Making Processes*  
At the heart of collaborative decision making is a consensus building process which requires a set of protocols for communication, contextualizing data, and supporting the culture of decision making process which should encourage robust exploration of possibilities from diverse opinion leaders.  The end product is an efficient and effective decision making process producing a set of realistic and achievable goals and objectives.  The mentoring team will explore leadership strategies to effectively practice the consensus model under the pressures of time and resource scarcity as well as cultural differences.   
SESSION IV.    Leadership:  Management, Supervision, and Coaching*  
Most effective form of leadership in a professional setting incorporates elements of management, supervision and coaching.   While these critical elements are integral to exercising leadership in a given group situation or as a permanent member of the organization, they are not synonymous with the concept of leadership as a whole.  This session will provide practical ways in which these three elements of leadership interweave and drive the power of leadership in order to empower the individuals, groups, and organization to fulfill common goals and objectives.
FINAL CONVENING Ready, Set, Action: APA Leadership
This network convening will be focused on opportunities as well as challenges in integrating social responsibility as part of personal and professional development planning.  The three key issues that will be covered in a workshop style format are:
1.) How to jump start the personal brand through social responsibility,
2.) Identify ways to achieve personal and professional goals, and
3.) Participate in a team approach to career strategy planning.
As a conclusion to the personal strategic planning process, this session will provide the space for the mentoring pairs to further dialogue about past topics discussed in the context of conducting a series of self assessments.  Leveraging on the assets of the individual, including past accomplishments, knowledge, and skills this process will encourage continued exploration into motivations informing development of one's goals and objectives, firmly anchored by personal mission and vision statements.   Building on the previous sessions, the focus will be more on the short, mid, and longer term goals as well as identification of resources needed to achieve the objectives.
*Sessions described above are all 1:1 meetings between the mentoring team scheduled between the network convenings.
Have questions about OCA-Chicago MAAP - 2014 Program Pre-registration - Session II?
Contact OCA-Chicago
Where

To be confirmed

Rosemont, IL


OCA-Chicago MAAP - 2014 Program Pre-registration - Session II