Description
Hi Orange County JavaScriptLA fans, our February meetup is going to cover a great subject and that is React within Angular 5.
A million blog articles, videos, and podcast have covered the topic of React VS Angular. The two top Javascript frameworks can be combined in one project. This talk will be about what it takes the merge the two. You will be learning about the elements that create these projects. Topics also covered will be TypeScript, RxJS, and Webpack. Special appearance by Vue.js
A recent publication by our presenter will provide you with further details about the speech: https://medium.com/@seanchatman/react-extraction-with-angular-5-dd8c47c61945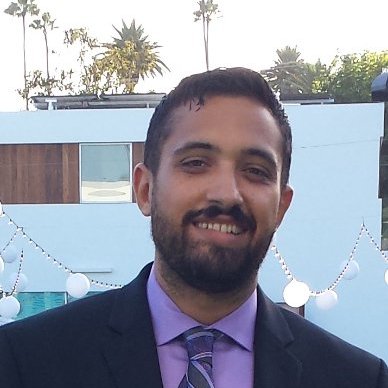 About the Presenter:
Sean Chatman is an Enterprise Front-End Developer with 17+ years of experience. Sean has a history of working with large enterprises such as: AT&T, Viacom, and Riot Games. Professionally trained in full-cycle development under the Agile methodology. Pretty experienced with working with designers, back-end services, and remote teams to develop high quality user experiences.
if you want to Leverage the power of React, Redux and Node to build complete web applications in pure JavaScript, jump on the course above.
LearningFuze is the top rated web development bootcamp / coding school in Southern California.
Thanks to LEARNING FUZE for providing us with space, food, drinks and the support for this event.
Sponsored By:
Join Us Online To Discuss This Meetup
Feel free to discuss online via our Slack channel for topics you would like to see at this meetup.
There's over 800 engineers online, so it's a great way to get in touch with your local developer friends and learn/share new ideas.
--> If you don't have an invite to our Slack channel, please visit http://jsjo.in to get one.
Subscribe on Youtube (View Past Meets & Tutorials)
http://www.youtube.com/c/javascriptla
Join Us On Facebook
https://www.facebook.com/groups/javascriptla
Follow Us On Twitter
https://twitter.com/javascriptla
Support Us on Patreon
https://patreon.com/javascriptla
Location

LEARNING FUZE
9200 Irvine Center Drive, Suite 200,
Irvine, CA 92618
Parking
There's plenty of parking around the building. Please don't park anywhere RESERVED however.
You can also use Uber or Lyft too.
Interested in Sponsoring?
Please contact us at info@javascriptla.net if you would like to be our sponsor (provide drink, food, raffle gifts) in return for promotion / speaking time. You can also reach us on Slack for faster communications (please message @vijay or @marko).
"By registering for our events, you agree to be also included in our mailing list for upcoming news, events and announcements. You may opt out at anytime if you choose not to want to hear about important annoucements from JavaScriptLA"