Description
OC SPEAKERS SERIES (Kelowna)
Admission: Free.
Where: Second Floor - Kelowna Downtown Library
Donations of non-perishable food or hygiene products gratefully accepted to benefit Okanagan College students in need.
---
Leadership is an Inside Job
There are leaders, and there are those who lead. Do you know the difference, and which one are you? Find out how to operate at your best and earn the respect you deserve.
---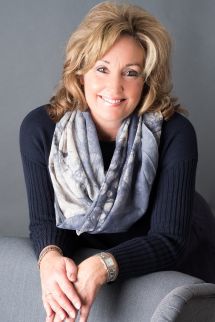 Christine Patton
Performance Coach and founder of Power Within
Christine Patton works with athletes, businesses, and individuals to perform their best, on a consistent level. After spending fifteen years as a litigation lawyer and Deputy Judge in Small Claims Court (Ontario), Christine is well aware of the stress that high achievers experience as they drive forward in their craft. The workplace itself can also be a huge drain on people.
Christine believes that success does not have to involve struggle and hardship, whether individually or within a team or workplace. She knows what works to enhance performance, ignite creativity, polish professionalism and build resilience for enduring productivity and well-being.
As a Human Performance Coach, Speaker and Author, Christine has confirmed, time and again, that principles of success hold true across the board of life. Christine has coached athletes to outperform, not only other teams, but their own records and expectations through her program The Mental Edge in Sports Performance.
She is the author of SHOWING UP- BECOMING THE ME I WANT TO BE - Aligning Your Life and Work for True Success.
Christine is also a Certified Practitioner/ Trainer with the HeartMath Institute. Her Resilience Advantage program helps individuals learn how to achieve personal resilience. Learn more at https://www.powerwithin.ca
This talk is brought to you in partnership with Shawna McCrea – Balance Well-Being and is part of the OC Speakers Series.