OC Mobile Conference

Thursday, March 27, 2014 from 12:00 PM to 6:00 PM (PDT)
Who's Going

Loading your connections...
3 of your friends are going.
Share it to get more people on board!
Share

Sara Haughty
San Francisco, California

Luke Picard
London, United Kingdom

Rick Vespucio
Florence, Italy
Event Details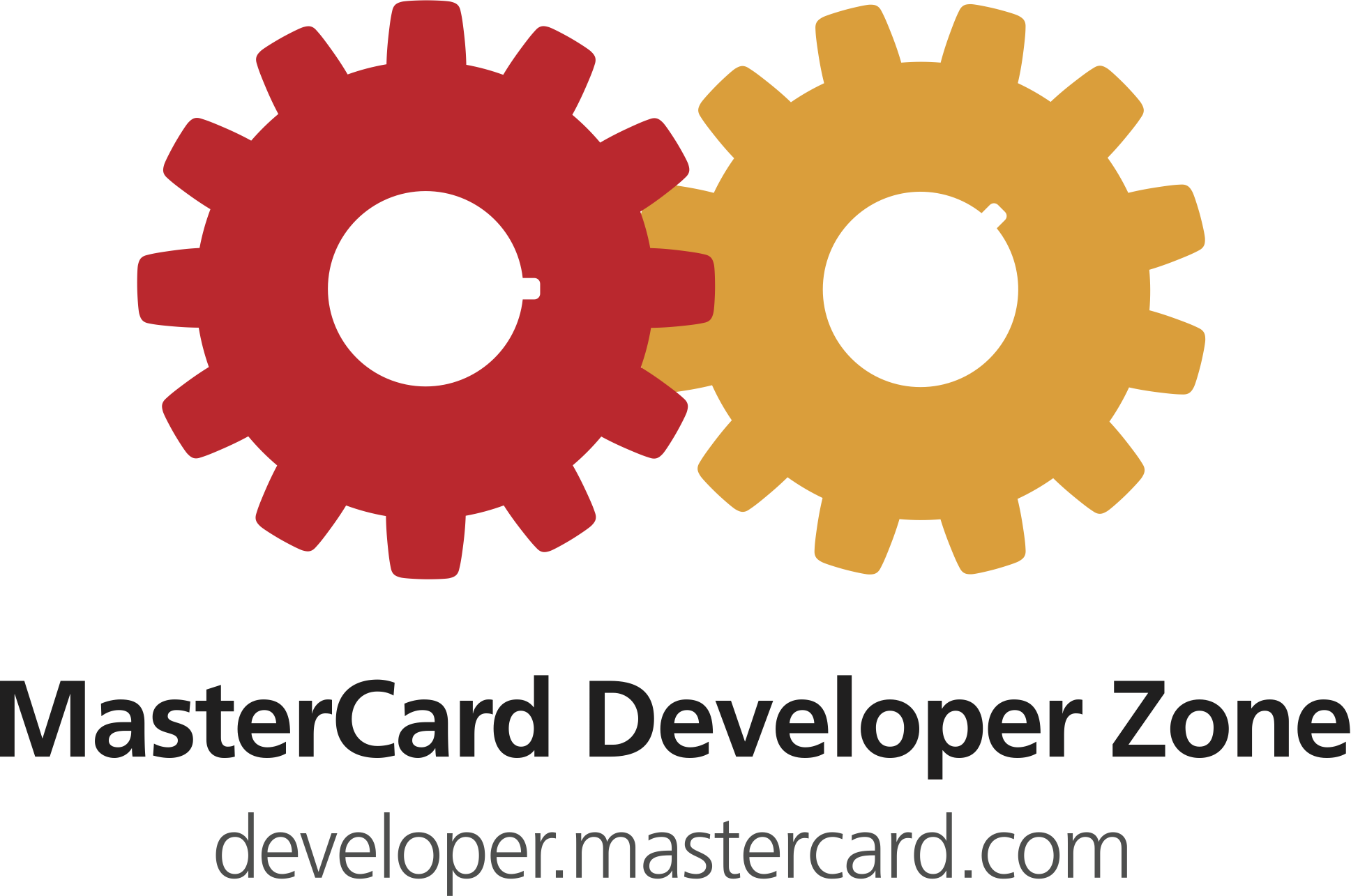 In the past three months, approximately 300 million cell phones were sold – or one cell phone for every 22 people on the face of the planet.  In 2003, 60% of the world's population had a mobile cell signal, in 2013, 95% of the world's population has cellular service.  Given the current growth, in the next 12 months, the data equivalent of the entire library of congress will be accessed through mobile devices.


Mobile technology has rapidly expanded beyond cellular communications into fast changing areas such as mobile application development, mobile marketing and machine-to-machine communications.  These developments create business opportunities that are some of the biggest and best in business today.


At OCTANe and M2 Catalyst's second annual OC Mobile conference, we will discuss the most significant areas of development and change, their inherent business opportunities, and highlight companies responsible for the rapid evolution of mobile technologies and applications. Last year's program sold out, so register early to ensure your spot as we examine the trends, identify the opportunities, and preview the mobile technologies born out of Orange County and destined to impact the global economy. This is one of OCTANe's most notable and in demand programs.


OCTANe is honored to have Gary Jabara, Founder and CEO of Mobilitie, as our opening keynote speaker. Based in Newport Beach, CA, Mobilitie is the nation's largest privately held wireless infrastructure provider investing in wireless towers, neutral-host indoor and outdoor Distributed Antenna Systems networks, small cell systems, and Wi-Fi networks enabling robust wireless communication. Mobilitie installs and operates wireless infrastructure designed to meet the needs of wireless carriers and venues across all industries, including sporting and entertainment, real estate, hospitality, education, healthcare and government. Mobilitie is one of Orange County's fastest growing and most lauded high technology companies. Mr. Jabara will address how Mobilitie enables the connectivity that has become a vital component of daily life, and how Mobilitie works with venues and wireless carriers to ensure their customers are better connected.


OCTANe is also pleased to have Fabrice Hoerner, Senior Manager in Technical Marketing at Qualcomm as another keynote presenter. For more than 25 years, Qualcomm ideas and inventions have driven the evolution of digital communications, linking people everywhere more closely to information, entertainment and each other. Although best known for cellphone chipset technology, increasingly Qualcomm has been developing mobile technology to connect sensors and devices of all types with applications and consumer services that can communicate over a common communications protocol. The Internet of Everything (IoE) is changing our world and the effect on our daily life will be profound, marking a new era of opportunity for people, for businesses, and for cities: when smart things discover each other and interact, it enables a new breed of apps and services that transform our connected experiences and enhance our digital lifestyle. That's why Qualcomm is creating the fabric of the Internet of Everything, breathing new life into familiar devices and making our homes "smarter" so that we can enjoy greater convenience, choice and simplicity. In this keynote, we will discuss the new opportunities created by the Internet of Everything and the underlying technology platforms that will make them a reality, with a focus on the connected home.
Agenda:
12:00 - 12:30p.m.   Registration & Lunch
12:30 - 1:00           Keynote: Mobilitie - Gary Jabara
1:00 - 2:00             Mobile Devices & The Work Place Panel
2:00 - 2:30             Startup Company Presentations
2:30 - 2:35             App Developers Alliance Overview
2:35 - 2:50             Break
2:50 - 3:20             Startup Presentations 
3:20 - 4:20             Mobile Marketing Panel
4:20 - 4:50             Keynote: Qualcomm - Fabrice Hoerner
4:50 - 5:00             Closing Comments
5:00 - 6:00             Cocktail Reception
Valet parking, lunch and light appetizers will be provided.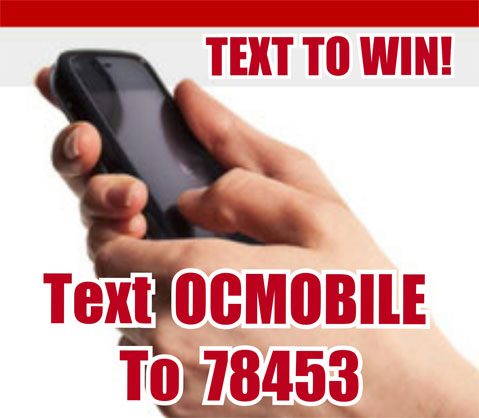 Promote Your Mobile or Tech Company by Texting OCMOBILE to 78453 For Your Chance to Win a Premier Showcase Table!
Mobile Marketing Panel

As mobile devices continue to evolve with new and powerful technologies, there are fresh and exciting opportunities for marketers to disrupt the traditional approaches to marketing. With representation from across the mobile marketing landscape, panelist include senior marketing executives of major brands, mobile specific and traditional agencies. This panel promises to share best practices in mobile marketing, connecting and learning from experts and peers in the industry and hear first-hand future opportunities for marketing using mobile media channels.
Mobile Devices & The Workplace Panel
Mobile devices have changed the enterprise IT landscape dramatically over the last five years and the complexities are increasing exponentially, as are opportunities for entrepreneurs. According to Forrester Research, 60% of tablet owners and 55% of smartphone owners have selected their own device to use for work purposes. As employees bring their own devices to work, they bring the potential for great cost savings and improved productivity, but also security threats and potential technical issues. The OCMobile panelists for "Mobile Devices and The Workplace", will explore and discuss the benefits, issues and opportunities raised by the emerging mobile enterprise landscape.
Speakers:
Fabrice Hoerner - Technical Marketing, Senior Manager, Qualcomm
Fabrice Hoerner is part of Qualcomm's Corporate Technical Marketing team, where he analyzes the impact of emerging tech trends on Qualcomm's business over a five year horizon - with a focus on the Internet of Everything and the Connected Home. Fabrice is also in charge of Qualcomm's messaging in these two areas. Prior to joining Qualcomm, Fabrice worked for Orange Business Services, leading B2B sales initiatives and negotiating contracts worth several million euros. Fabrice received an MBA from the University of Chicago, Booth School of Business, with concentrations in Strategic Management, Accounting and Economics and a Master's Degree from Ecole Superieure d'Electricite (Supelec) with a concentration in Information Systems and Networks.
Gary Jabara - Founder, Chief Executive Officer, Mobilitie
Prior to founding Mobilitie, Gary was a Partner at Deloitte & Touche and the firm's Partner-in-Charge of Wireless Real Estate and Infrastructure. Gary leads the firm in its quest to fulfill its mission and vision of being the most innovative and open infrastructure firm in the world. While at Deloitte, Gary oversaw the negotiation of over $10 billion of telecommunication infrastructure assets on behalf of the Big Six Wireless Carriers. He also led the firm's National Practice for Capital Projects Advisory Services, and advised Global Fortune 100 firms on the efficient deployment of their capital. Gary has 23 years of experience in the mobile communication industry, starting with the Los Angeles Cellular Telephone Company, a McCaw Cellular/BellSouth joint venture, where he led the firm's real estate division and was responsible for all aspects of site acquisition, budgeting, engineering, and development.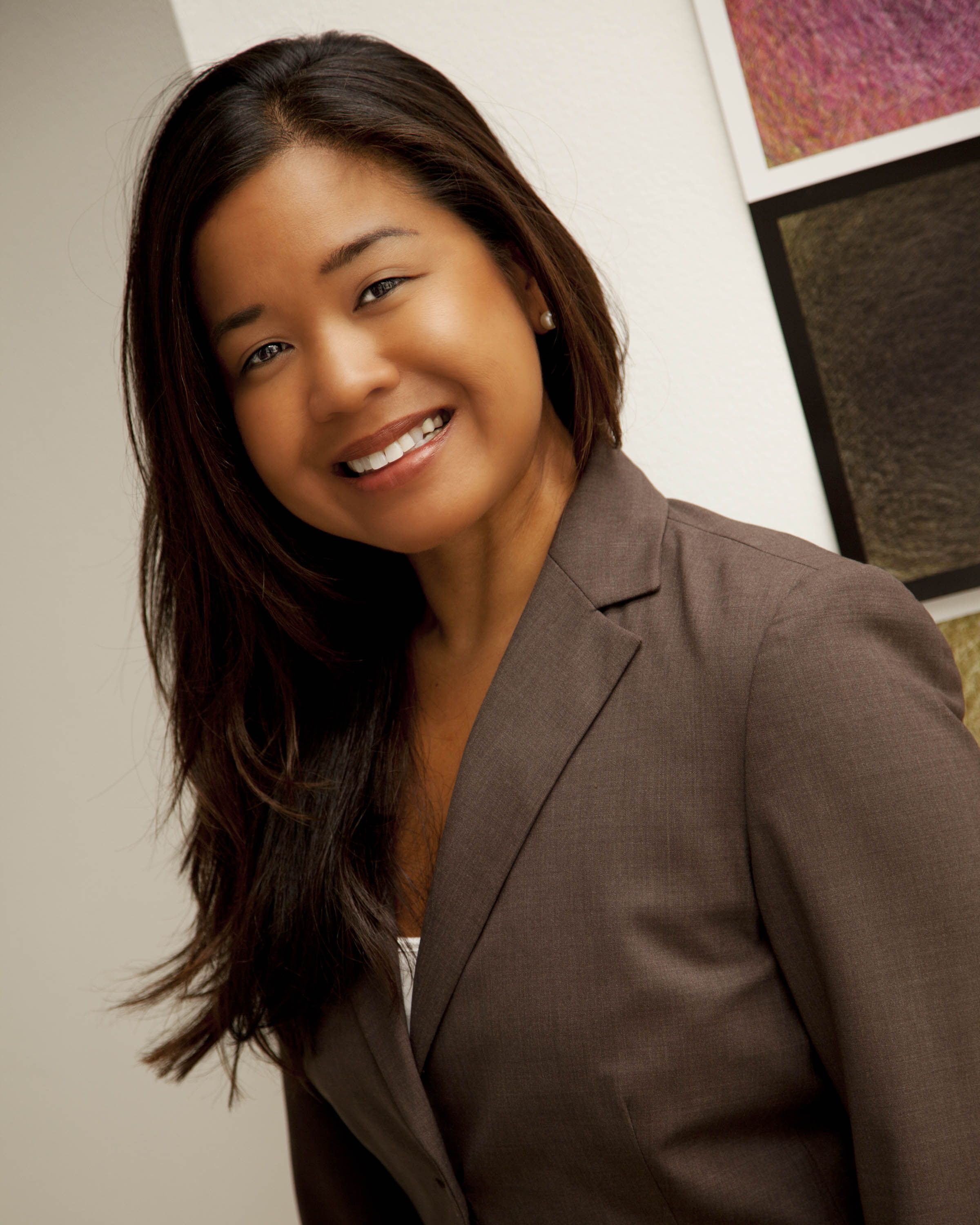 Riza Ayson - Co-Founder & Chief Marketing Officer ,TextingForward.com, LLC 
Riza Ayson, co-founder and Chief Marketing Officer of TextingForward.com – a mobile marketing company, has over 15 years of agency and media sales experience. She has worked for media outlets such as Tribune Broadcasting, Advanced Digital (a division of the New House Publishing Group) and Internet Broadcasting Systems-where she was an online consultant, showing companies how to monetize their websites. 
Jack Bicer – CEO, Sekur Me
Jack Bicer is the founder of SEKUR.me, a disruptive mobile security and mobile payments company. His two previous inventions "Uninstall" and "Automatic Software Updates", run on every computer and every smartphone today. Jack held several CTO roles since 1996. A 30+ year software industry veteran, Jack is an industry expert on mobile applications, authentication, SaaS/web software, and payment processing. Previously at Verisign, Symantec and Xerox, he holds a BSc in Communications Engineering from University of Kent, an MSc in Computer Science from George Washington University and attended the Pepperdine MBA program. In 2002, Jack founded TechBiz Connection, a non-profit technology management association in Southern California, to help entrepreneurs and high tech executives, and currently serves as the Chairman and President.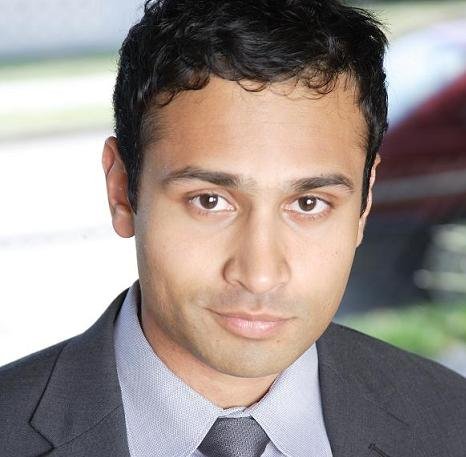 Dan Bishop - Director of Mobile, Social & Emerging Media Strategy & Acquisition, Experian Consumer Services (ECS).
This is a newly formed group, with Dan's arrival, and he is responsible for developing the strategy and architecture for scaling these channels into major growth and retention levers for ECS' current and future business model and in doing so, ensuring that an optimal user experience is at the forefront of everything. Prior to ECS, Dan spent 3 years with Intuit, where he managed Social, Mobile & Emerging Media Strategy and Acquisition for its largest revenue division, Consumer Group (TurboTax). In this role he was responsible for mapping out and optimizing Intuit's growth channels while continuously testing and scaling new technology platforms that laddered to the business.
Michael Brough - CEO, M2Catalyst
Michael Brough is the CEO and Co-Founder of M2Catalyst, LLC which develops carrier grade mobile apps and global channels of distribution for mobile software. Michael is a mobile industry veteran with extensive business planning experience.  As Sr. Director of Carrier and OEM sales at SMSI (NASDAQ) from 2006-2011 he achieved over $100M in personal software license sales and the best company sales performance for 2011.  Michael was also Founder and CEO of NetGUI from 2000-2006.



Craig Cooke - CEO & Co-Founder
, Rhythm Interactive
Craig brings more than 20 years of interactive, marketing and management experience to Rhythm Interactive. As CEO, Craig drives the direction of the company through his vision, strategic development and execution. He is actively involved in marketing initiatives, research and development, business development, vendor selection and strategic partner development. He also participates in hiring, organizing project teams and producing high-quality solutions that deliver true value to clients. Craig takes a consultative approach to problem solving with clients. Essentially, he believes in helping people, delivering quality, demanding excellence and being accountable.
Chelsea Larson-Andrews - Director of Marketing, App Developers Alliance
Chelsea Larson-Andrews is the Director of Marketing at the App Developers Alliance. She is responsible for brand enrichment, events, and coordinating marketing opportunities for Alliance members. Before arriving at the Apps Alliance, Chelsea co-founded design3, a game development software training portal with thousand of online training tutorials. Chelsea earned a master's in Women's Studies (emphasis in multi-cultural education) and a bachelor's in Applied Design from San Diego State University.
Andrew Maltin - Founder, Hang w/
Andrew is Founder and CEO of Hang With, Inc.. Hang w/ is the premier live streaming, social media platform with over 1 Million users in 9 months.  Prior to Hang w/, he co-founded MEDL Mobile, a mobile incubator and development company that has architected, developed, acquired, marketed and launched hundreds of mobile applications with tens of millions of users – for companies such as Hyundai, Experian, New York Times and Taco Bell, and celebrities including Marlee Matlin, Pauly D, Sarah Silverman, and Cheech and Chong.  Mr. Maltin has founded and successfully exited several technology ventures and has been featured in Entrepreneur, USA Today, Success, The Wall Street Journal and The LA Times.
Hank Mondaca - Mobile Solutions Specialist, Sonic Mobile
Hank provides mobile education and consulting services to marketing professionals, SMB owners and entrepreneurs. As an advocate for smart, effective mobile marketing channels, Hank leads workshops and speaks about how to grow your business with Mobile Marketing techniques.  An entrepreneur in the Marketing & Advertising industry for 19 years, Hank has vast experience in not only the technological aspect of Mobile Marketing, but also the ability of how to apply this medium to maximize your marketing results. Hank's unique online presence and his ability to educate business professionals in the mobile realm has earned him the nickname "The Mobile Marketer".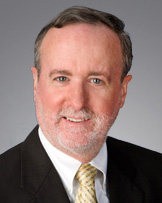 David Perry - Partner, K&L Gates
David Perry is a partner in K&L Gates' Orange County office, where he represents individuals and companies involved in a wide array of business transactions, with a focus on complex financial and technology commercialization arrangements. His representation includes the initial financing transactions, mergers and acquisitions, as well as ongoing business operational issues and financial transactions. David represents "emerging" or startup ventures in various areas including financing matters, technology licensing arrangements, as well as agreements providing for the protection of intellectual property. These companies are involved in diverse areas such as advanced coating technology, data protection and management, and biotechnology related activities.

Hector Rodriguez - National Director for Microsoft's Health & Life Sciences Industry Technology Unit, Microsoft
As a member of Microsoft's industry leadership team, Hector focuses on the development and deployment of "go to market" Health IT solutions, devices and overall strategies. His team works with healthcare customers and partners to drive Health IT as a strategic business service that enables cost reduction while improving patient experiences and the quality of care. Hector works extensively with industry groups including WEDI-SNIP, HL/7, AHIP, HIMSS, HITRUST and CAQH/CORE and is currently a board member of the Samueli Institute.  Hector began his career in 1982 as a software engineer at Bell Research Laboratories and has 30+ years of IT experience.  Hector has an M.B.A. in Management Finance and Entrepreneurship and a B.S. in Computer Science.
Ayan Roy - Principal, Ernst & Young
Ayan is a Principal at EY with extensive experience in a wide variety of information security and information technology advisory activities for a wide range of clients. He has worked on a number of Identity and Access Management (IAM) engagements and presently serves as the sub-­‐competency leader for IAM within the Information Security Center of Excellence.


Dinesh Srirangpatna - Research Manager, International Data Corporation (IDC)
Dinesh Srirangpatna is a Research Manager at IDC covering software and services - cloud, mobility, big data and social for clients like HP, Samsung, Xerox. He is a respected thought leader, often consulted on product launches and asked to provide expert opinion on state of industry. Mopria alliance - a global non profit alliance driving mobile printing encompassing HP, Samsung, Xerox, Canon as members quotes him as an industry expert. He provides both business and architectural guidance based on his prior experience in  firms like Samsung, HP in roles spanning Strategy Manager, Project Manager and Architect.  He speaks at industry events and worldwide webinars covering technology trends, user adoption, business drivers and business model.  He has a patent pending at US PTO.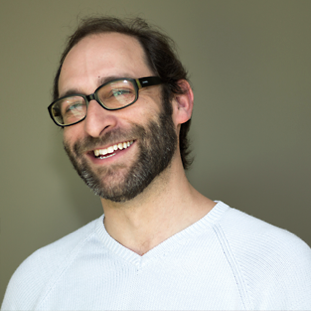 Dave Swartz - co-Founder & Chief Creative Officer, MEDL Mobile and co-Founder & President, Hang With, Inc.

MEDL Mobile is a custom mobile development agency that has architected, developed and launched hundreds of mobile applications for companies that range from Taco Bell, Teleflora, Hyundai and Experian to Marlee Matlin, Sarah Silverman, Real Madrid and Cheech & Chong.
Hang With is the company behind the Hang w/ mobile app - a new rapidly growing "live-streaming social media" that allows people to "Hang With" each other through live video around the planet. The Hang w/ app reached the 1,000,000 download mark in only 9 short months and is being used by celebs such as 50 Cent, Timbaland, Kaskade, Larry the Cable Guy, Lucy Hale, Jamie Kennedy and Terrell Owens in order to build a more authentic social media relationship with their fans.

Startup Companies:
A healthcare information company leveraging advances in smart-phone and next generation technologies to provide consumers easy to understand, authoritative Health and Wellness information at the push of a button.  Developer of the premier mHealth product, MedZam™, a physician-designed, easy-to-use App that helps you manage your health whenever you need it, wherever you are.  Aliviar Health delivers diagnostic tools and actionable information via its expanding suite of MedZam Apps that will be fully integrated with the MedZam website. Currently available: MedZam Headache and Concussion; future releases: Cough & Cold, Strep Throat and Flu Apps with many others in development.
Hang w/ allows anyone on the planet to connect LIVE with fans, friends and family via streaming broadcast video. Hundreds, thousands, even millions can watch the same broadcast stream simultaneously - and even chat amongst each other - while it is happening LIVE. The platform was released to the public in March and quickly shot to the top 30 in Social Media on the Apple App Store. An Android release is weeks away. The platform is built around an integrated advertising model that financially rewards the broadcasters for creating content. Celebrity, Musician and Pro-Athlete talent have signed on to use and promote the platform. Learn more at www.hangwith.com
Visual Mobile Technologies delivers: vMobile, a powerful, comprehensive collaboration tool transforming how businesses collaborate, communicate, capture, catalog and share digital media content.  vMobile delivers mobile Collaboration and Social Networking for Enterprise Field Enablement.  We provide the platform for multiple people to share images, video and other files with each other whether at their desk or in the field.  vMobile is a cloud-hosted Collaborative Video-as-a-Service (CVaaS).
TrafIQ greatly increases capacity on overloaded wireless networks. Wireless operators are struggling to handle the explosive growth in data traffic on their networks. TrafIQ accurately predicts network performance at future traffic levels, allowing wireless network operators to determine precisely when and where capacity (new cell sites, radio equipment, spectrum) will need to be added or removed from their networks, far more accurately than existing planning and optimization methods. With TrafIQ, operators can identify simple, low cost ways to squeeze more capacity from their existing network assets. These changes can be made proactively before the customer experiences any degradation due to increasing traffic.
M2AppMonitor is a crowd-sourced app performance monitor and app recommendation engine for smart phones and tablets.  The app tracks and monitors every app's behavior on a user's device to inform users and developers of potential efficiency and behavioral issues. The app collects over 70 app performance metrics ranging from battery, data, memory, CPU, crashes, storage issues, and more. In addition to alerting consumers to bad apps, M2AppMonitor recommends better and more efficient apps.  As an intelligent app recommendation engine, the software generates revenues for wireless carriers, device OEM's and app stores. 
MatchCut is the first easy-to-use video editing app for IOS and Android.  The app allows users to quickly create Hollywood-style movie clips that are perfectly timed to themed music, all in under 30-seconds.  Hosting each video on YouTube, MatchCut lets users easily share their videos with whomever they want, perfect for creating viral videos and allowing each person to become a star. MatchCut is launching this Spring through Hungama, the largest content distributor in India, with 8 wireless carriers supporting direct music purchase billing integration. 
M2Money is an innovative mobile wallet solution sparked by MasterCard's Open API structure presentation at OC Mobile 2013. The Android app, developed by a team of engineering students from UC Irvine and sponsored and managed by M2Catalyst, acts as a mobile device credit card with the purpose to have a more controlled payment solution. Initially targeting colleges, parents can now quickly add money and oversee their son's or daughter's spending accounts, providing parents with more control over their family's finances.
For sponsorship opportunities please contact Christina@octaneoc.org

Check out our new conference website here http://www.ocmobile.org/
Promote Your Mobile or Tech Company by Texting OCMOBILE to 78453 For Your Chance to Win a Premier Showcase Table!

Organizer
OCTANe
Website:http://www.octaneoc.org/organizer/octane-2/