Description
-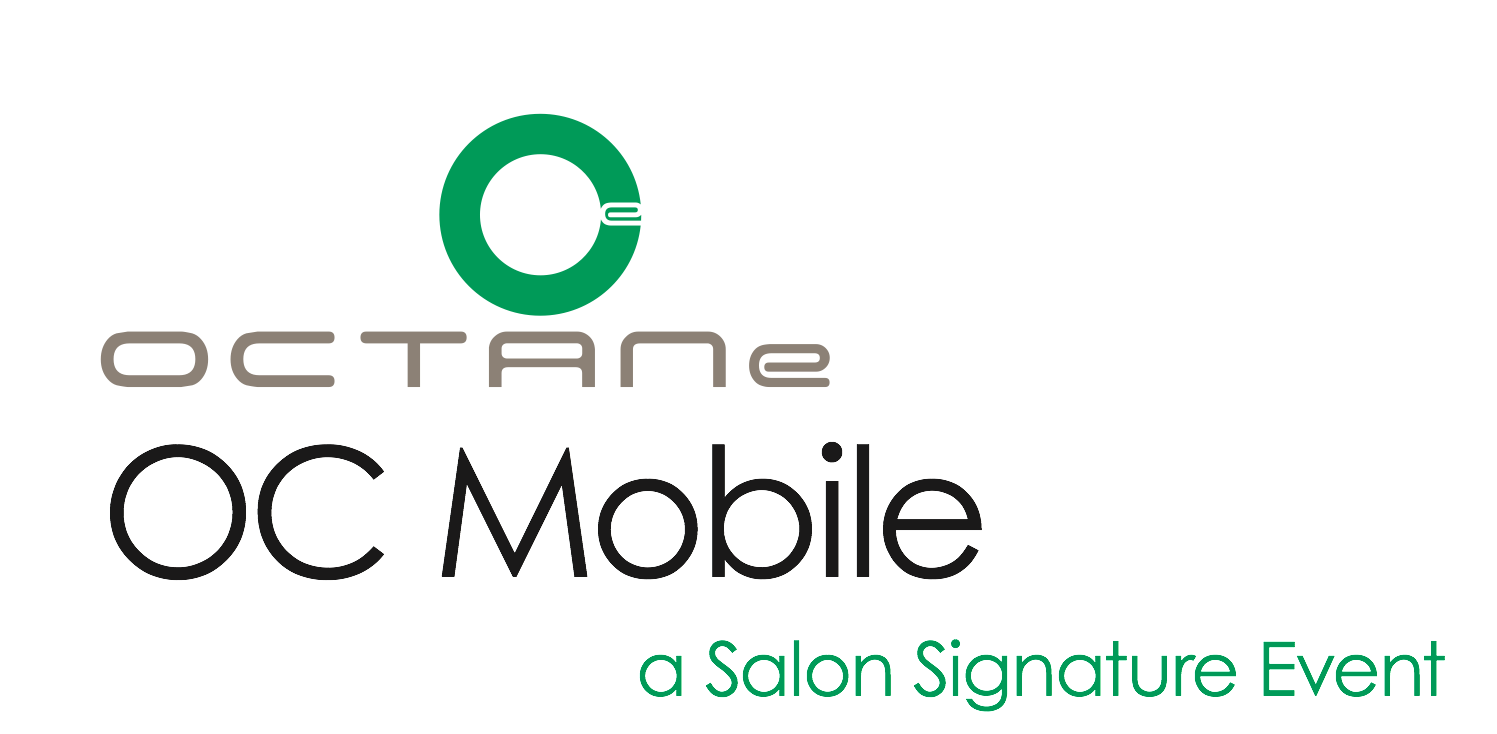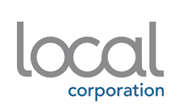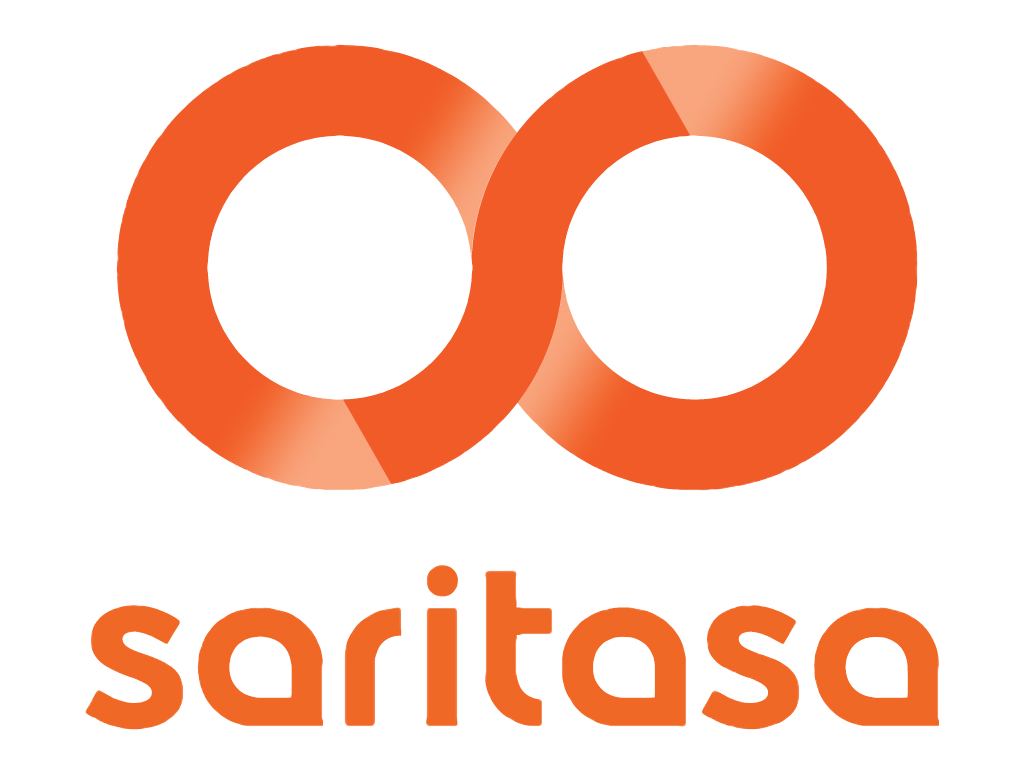 OCMobile is the largest mobile conference in Orange County, held just once per year. This half day conference on March 10th features visionary speakers from Google, Samsung, Mobilitie, Ericsson, Glu games and a dozen more mobile industry players. The topics range from wearables to the Internet of Things (IoT), Mobile App Acquisition, Retention and Monetization.
Almost all businesses have a digital presence, and need to understand how to attract and engage users, how to effectively monetize their digital presence, retain engagement with their customers, and protect the privacy and integrity of their transactions. This conference will explore these issues and more with a distinguished faculty of industry experts and forward thinkers.
With over 300 expected in attendance, this program is sure to sell out.

PARKING - Valet parking at Center Club will be validated. Please say you are with OCTANe
Agenda:
10:15 - 10:45a.m. Registration

10:45 - 11:15 Keynote: The Mobile Revolution - Gary Jabara, Mobilitie

11:15 - 11:45 Keynote: How Analytics are Changing the Mobile Universe -
Russell Ketchum, Google

11:45 - 12:05 Company Presentations
Rishi Jhunjhnuwala - Phind

Kolhane Grooters - Smudge Laboratories

12:05 - 1:00 Lunch

1:00 - 1:40 Customer Acquisition & Retention

Naushad Huda, XTOPOLY (moderator)
Frank Flores, Moment M
Peter Bohenek, Rhythm
Dave Swartz, MEDL Mobile
1:40 - 2:20 Monetization
Mike Hedge, K&L Gates (moderator)
Andrew Gerhart, AerServ
Aly Govani, AirFind
David Pokress, AdColony

Fred Theil, Local Corporation

2:20 - 2:40 Company Presentations
M2AppInsight
Game Time
2:40 - 3:10 Mobile Game Marketing
Dave Yonamine, MobilityWare (moderator)
Matt Nutt, Glu Mobile
Ian Atkinson, AdColony

3:10 - 3:30 Break

3:30 - 4:00 Keynote: A Networked Society - Peter Linder, Ericsson

4:00 - 4:15 How SIRI Rocks Our Virtual World - Dean Weber, SHEnetics

4:15 - 4:45 Wearables Fireside Chat
David Glickman, Ultra Mobile (moderator)
Tom Chun, Samsung
Tom Ward, MEDL Mobile
4:45 - 4:55 App Developers Alliance: Chelsea Larson-Andrews

4:55 - 5:25 Keynote: Growth With the Future of Search & Apps - Vera Tzoneva, Google

5:30 Cocktail Reception

For sponsorship opportunities and to have your company participate, please contact Christina Alexopoulos at christina@octaneoc.org or 949-330-6566.
Attendees Include:
Investors

Serial Entrepreneurs

Entrepreneurs

Academicians

C-level Executives

Strategic Advisors

App Developers

Confirmed Speakers: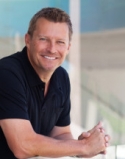 Gary Jabara - Founder, Chief Executive Officer, Mobilitie
Prior to founding Mobilitie, Gary was a Partner at Deloitte & Touche and the firm's Partner-in-Charge of Wireless Real Estate and Infrastructure. Gary leads the firm in its quest to fulfill its mission and vision of being the most innovative and open infrastructure firm in the world. While at Deloitte, Gary oversaw the negotiation of over $10 billion of telecommunication infrastructure assets on behalf of the Big Six Wireless Carriers. He also led the firm's National Practice for Capital Projects Advisory Services, and advised Global Fortune 100 firms on the efficient deployment of their capital. Gary has 23 years of experience in the mobile communication industry, starting with the Los Angeles Cellular Telephone Company, a McCaw Cellular/BellSouth joint venture, where he led the firm's real estate division and was responsible for all aspects of site acquisition, budgeting, engineering, and development.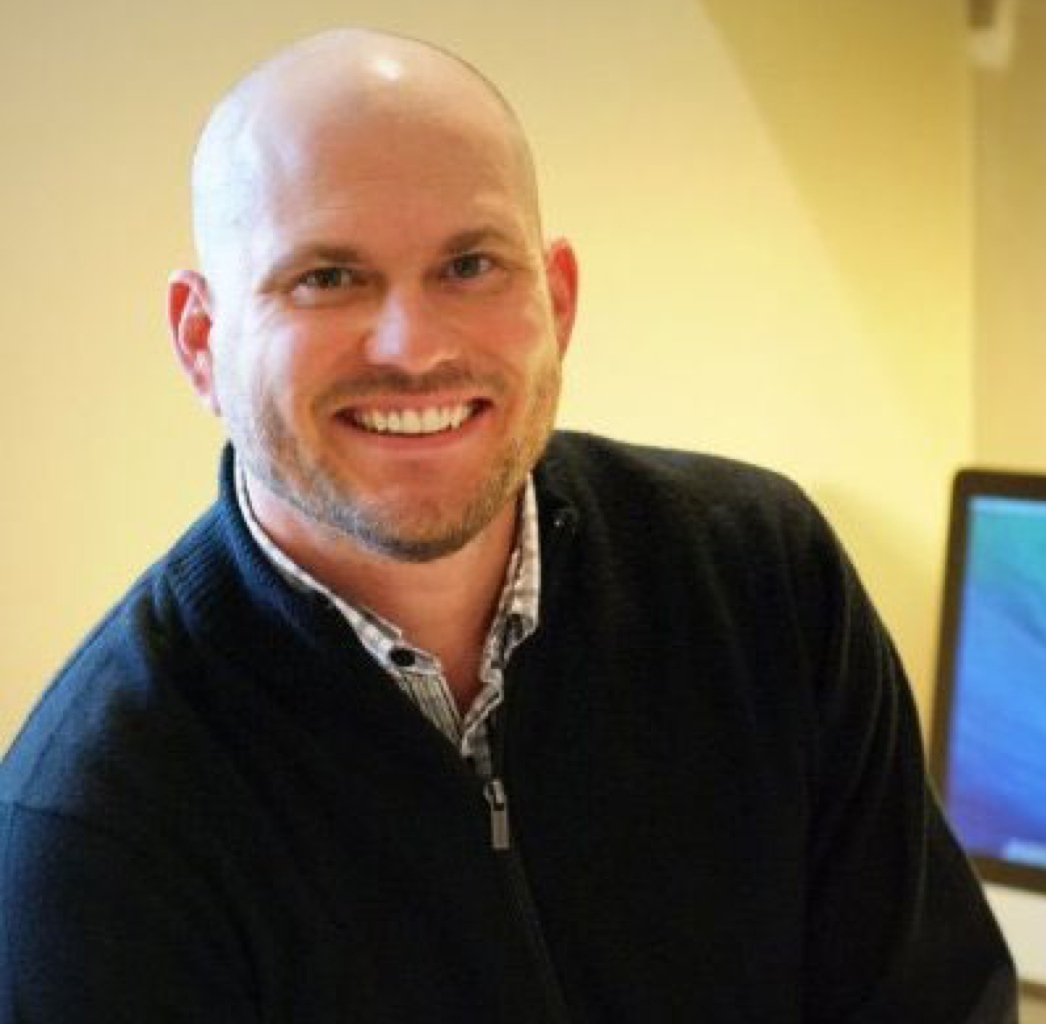 Ian Atkinson - Vice President of Business Development, AdColony
Ian Atkinson is Vice President of Business Development at AdColony and is responsible for partnering with game publishers and technology vendors to enhance monetization while delivering high quality inventory for advertisers on the AdColony network. Ian is a veteran of the emerging digital and interactive entertainment markets with over 20 years experience at startups such as Sleepy Giant Entertainment and Playnomics, as well as large gaming publishers like THQ. Ian also has extensive experience covering the sector as an investment banker and management consultant.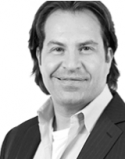 Peter Bohenek - President, Rhythm Interactive
Peter brings more than 19 years of marketing and management experience to Rhythm. As President, Peter is actively involved in all aspects of the business from forecasting and managing financials to planning and monitoring marketing strategies. Peter is always out and about pursuing new business opportunities and takes an active role in recruiting quality Rhythm talent. With all this on his plate, Peter still takes an interest in every client Rhythm works with, ensuring that their objectives and goals are being met. Peter believes in accountability and expects all Rhythm team members, including himself, to deliver top-quality products and service on time, every time.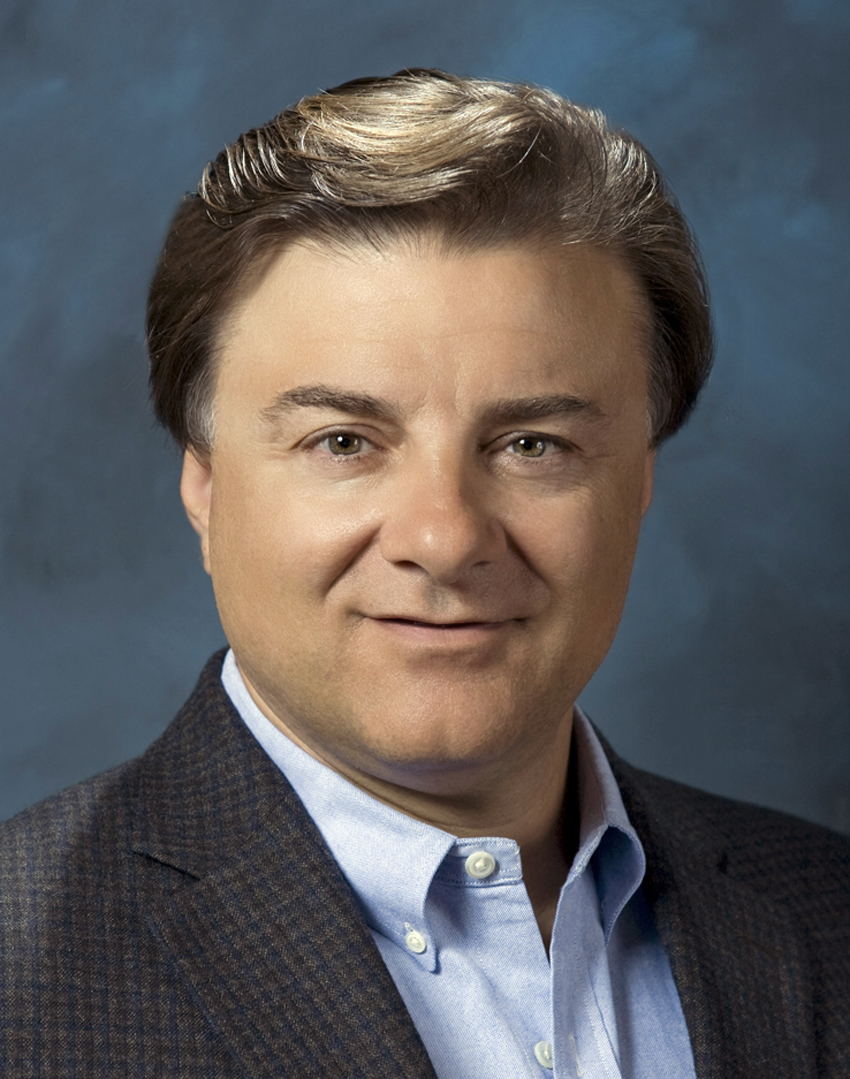 Mike Brough - CEO, M2Catalyst

Michael Brough is the CEO and Co-Founder of M2Catalyst, LLC which develops carrier grade mobile apps and global channels of distribution for mobile software. Michael is a mobile industry veteran with extensive business planning experience. As Sr. Director of Carrier and OEM sales at SMSI (NASDAQ) from 2006-2011 he achieved over $100M in personal software license sales and the best company sales performance for 2011. Michael was also Founder and CEO of NetGUI from 2000-2006.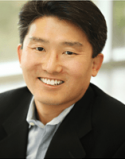 Tom Chun - VP of Strategy & Operations, Customer Development Organization, Samsung Electronics America
Mr Chun is chartered with unlocking growth opportunities from the company's mobile and consumer electronics businesses. Tom has over 15 years of wireless and technology experience from companies such as Samsung, Motorola, Qualcomm, IBM, as well as wireless start-ups. Prior to joining Samsung, Tom held various management roles spanning strategy, market / competitive intelligence, M&A, and business development. Tom holds an M.B.A. from Yale University, a Master of Applied Science degree in Electrical and Computer Engineering from the University of Toronto and a Bachelor of Applied Science degree in Electrical and Computer Engineering from the University of Waterloo. Tom is a professionally licensed engineer.
Frank Flores - CEO and Co-Founder, Moment M
Frank is pioneer in formulating solutions that drive growth in the evolving landscapes of the Internet age. Since the earliest days of online commerce, Frank has led and managed teams of talented and experienced marketers, software architects, and advertising executives, to build and execute integrated advertising campaigns for some of the nation's largest brands. He has provided fundamental strategic direction that address current and emerging markets and customer demands for businesses cross-industry, from finance and education to travel and hospitality. His strong experience in multi-screen, cross-channel advertising has allowed him to seamlessly and effectively integrate digital and traditional media formats that significantly contribute to client ROI. Prior to co-founding moment | M, Frank was a managing partner and provided executive leadership for a prominent independent media agency, in Irvine Ca. Frank worked with his technical, marketing, creative and executive leadership teams to develop enterprise software tools that precisely measure cross-platform media performance in real-time, positioning the agency to the forefront of integrated media buying and planning.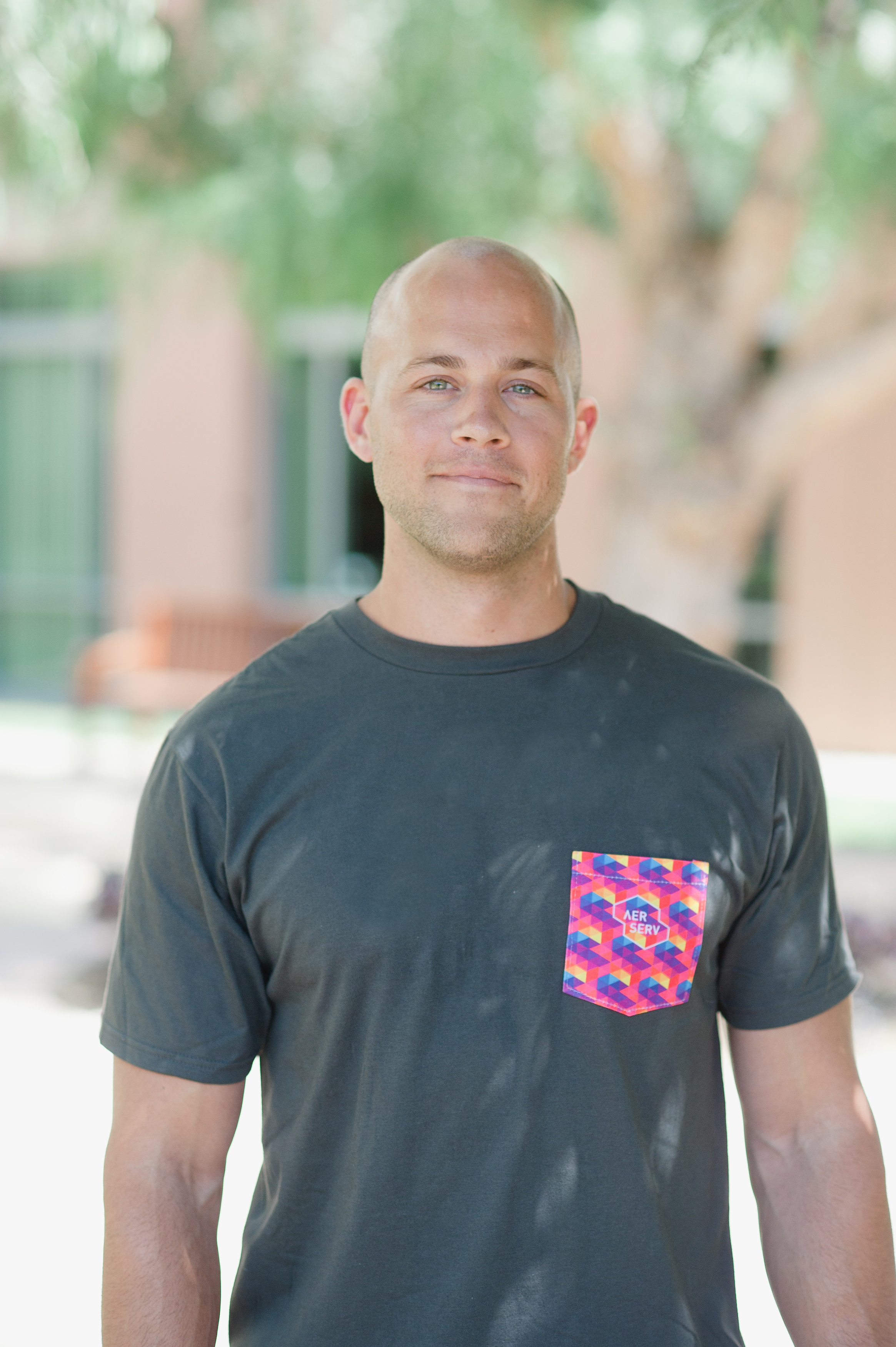 Andrew Gerhart - COO, AerServ
As Chief Operating Officer of AerServ, Andrew oversees the companies day-to-day operations, ensuring that clients, employees, and partners have the right captains steering the innovation, solutions, and services needed for success in a mobile world. Andrew holds well over a decade of senior management experience in digital publishing. Previously, Andrew served as COO of Aerify Media. A longtime colleague of AerServís CEO Josh Speyer, Andrew formerly worked with Josh at Source Interlink Media (now rebranded as TEN: The Enthusiast Network), where he managed the SEO team and coordinated the SEO efforts for all web properties to maximize organic traffic and search engine exposure including Automotive.com, MotorTrend.com, Automobilemag.com, and 200 others.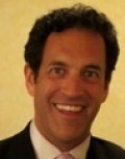 David Glickman – CEO, Ultra Mobile
For over 20 years, David Glickman has been a telecom innovator, serial entrepreneur, financier and visionary of multinational telecom companies. Prior to establishing Ultra Mobile, he founded and served as CEO of three other successful telecom businesses, including TelePacific, a competitive local exchange carrier which attracted $225 million from leading investors and grew into a $500 million company; Justice Technology, an international telecom company that was ranked as the number one fastest growing private company and Hometown Telecom, a global telecom company with the flagship offering IndiaLD, a leading service for international long distance calls to India and a three- time winner of the Best-of-Telecom Award from the US Commerce Association. Mr. Glickman is a graduate of the Wharton School of Business and earned a Master of Arts from the University of California, Los Angeles.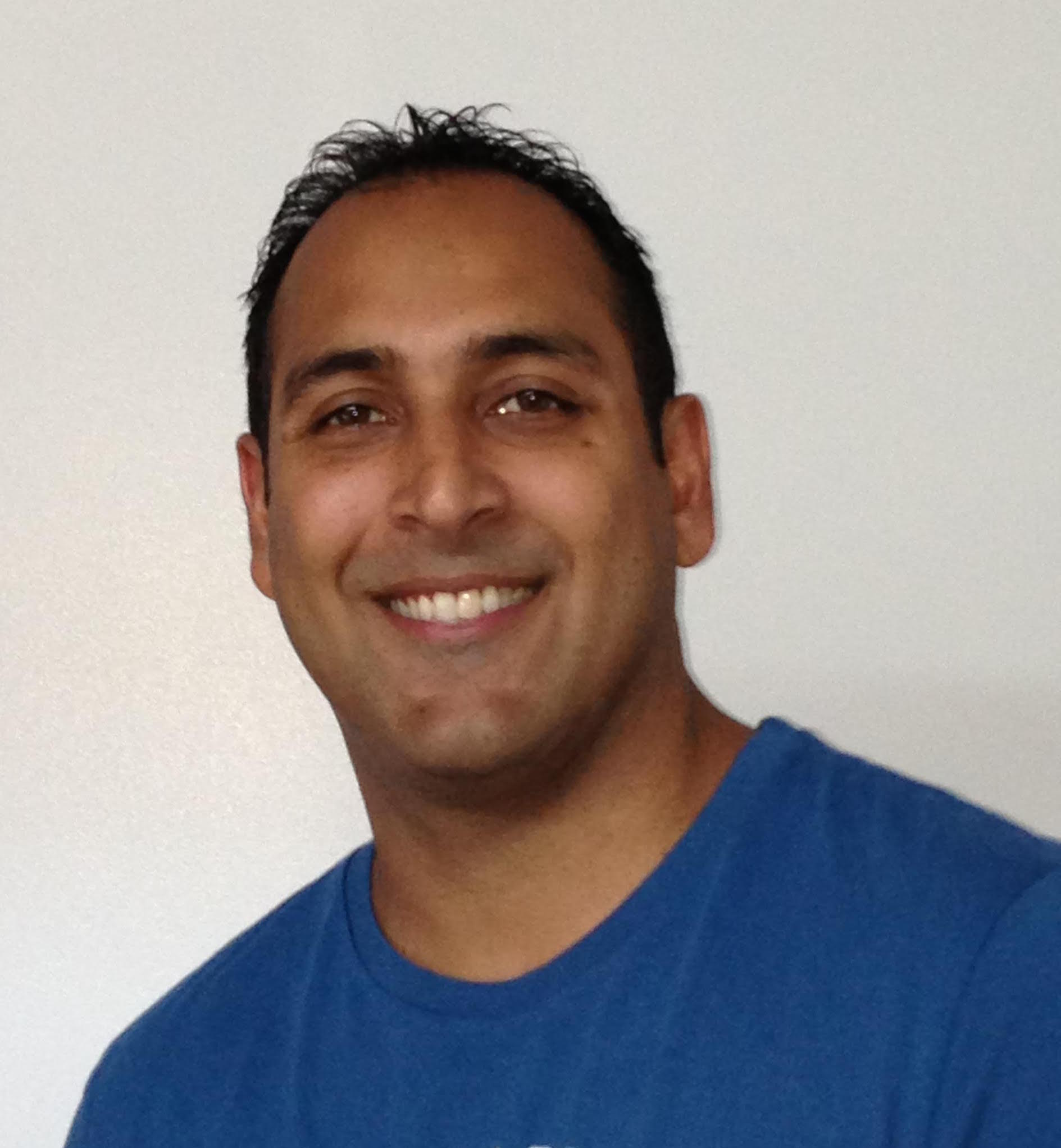 Alykhan Govani - CEO and CO-Founder, Airfind
Airfind is the emerging mobile search and content delivery provider. Within the last year, Airfind has signed partners across 23 countries, helping to make Airfind a premier global ad network for search and app discovery. Aly's experience in mobile is broad - spanning across mobile messaging, Mobile Payments, Mobile Security and Mobile Advertising. He is also a managing partner at a number of other startups including Xtopoly and 1Linx. He has headed up business development, product launches, strategic planning and marketing for Payfone, MXTelecom and other ventures. He has a BS from University of Berkeley and MS from Columbia.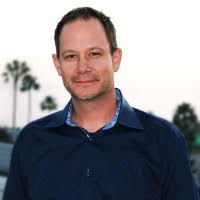 Kolhane Grooters - Co-Founder & CEO, Smudge Laboratories
Kolhane's passion is to change the way companies develop and use applications, as well as, understand the power of interactive communication. Smudge Laboratories has developed technology that facilitates a modular approach that is cost-effective, scalable and will integrate with other business systems. This approach is critical in the fast-paced, ever-changing business environment companies struggle with today. Smudge Laboratories has created innovative interactive marketing solutions for clients ranging from start-ups like Nevro and Pharmacylics to Fortune 500 companies like CareFusion, Carl Zeiss and HondaJet. Kolhane has over 17 years of experience leading the development of experiential and interactive programs, specifically for sales, marketing and training. His expertise includes strategy, user experience, and business development.
Mike Hedge - Partner, K&L Gates
Michael Hedge is a partner in the firm's Orange County office. His practice focuses on securities, mergers and acquisitions, corporate finance, venture capital, corporate governance and commercial transactions. Mr. Hedge has extensive experience in representing public companies in securities offerings, mergers and acquisitions and stock exchange compliance matters. Mr. Hedge also regularly works with private equity funds in acquisition transactions and fund formation. Mr. Hedge has substantial experience in the medical device, pharmaceutical and technology industries.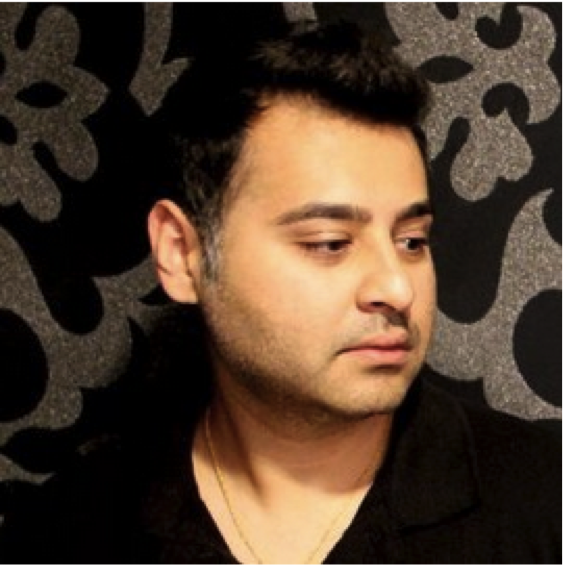 Naushad Huda - CEO & Co-Founder, XTOPOLY
Naushad Huda, CEO and Co-Founder of XTOPOLY, graduated from UC Berkeley in 2001 with a degree in English. Soon after he went on to extend his education by attending and graduating from Whittier Law School. He earned many awards while attending Law School including the CALI award and Judicial Clerkship. Naushad's passion for entrepreneurship and everything mobile became apparent during his final year at Whittier when he bootstrapped the start-up mobile company XTOPOLY. Through his efforts, XTOPOLY has become a multi-award winning mobile interactive agency focusing on the fusion of creativity, innovation and technology. While spearheading the triple digit growth of a full-service mobile interactive agency in just a few short years, Naushad is regarded as a leader in the mobile space. His experience is in creating integrated mobile strategies and tactics that cater to holistic marketing campaigns to extend brand stories. His experience ranges from solutions for small start ups to big brands such as Google/AdMob, Yamaha, Paramount Studios, T-Mobile, Cars.com, TracFone, HRBC, and many more. Naushad has also spoken or featured on a variety of panels and events by Variety Magazine, OMA, American Advertising Federation, AdWeek and many others.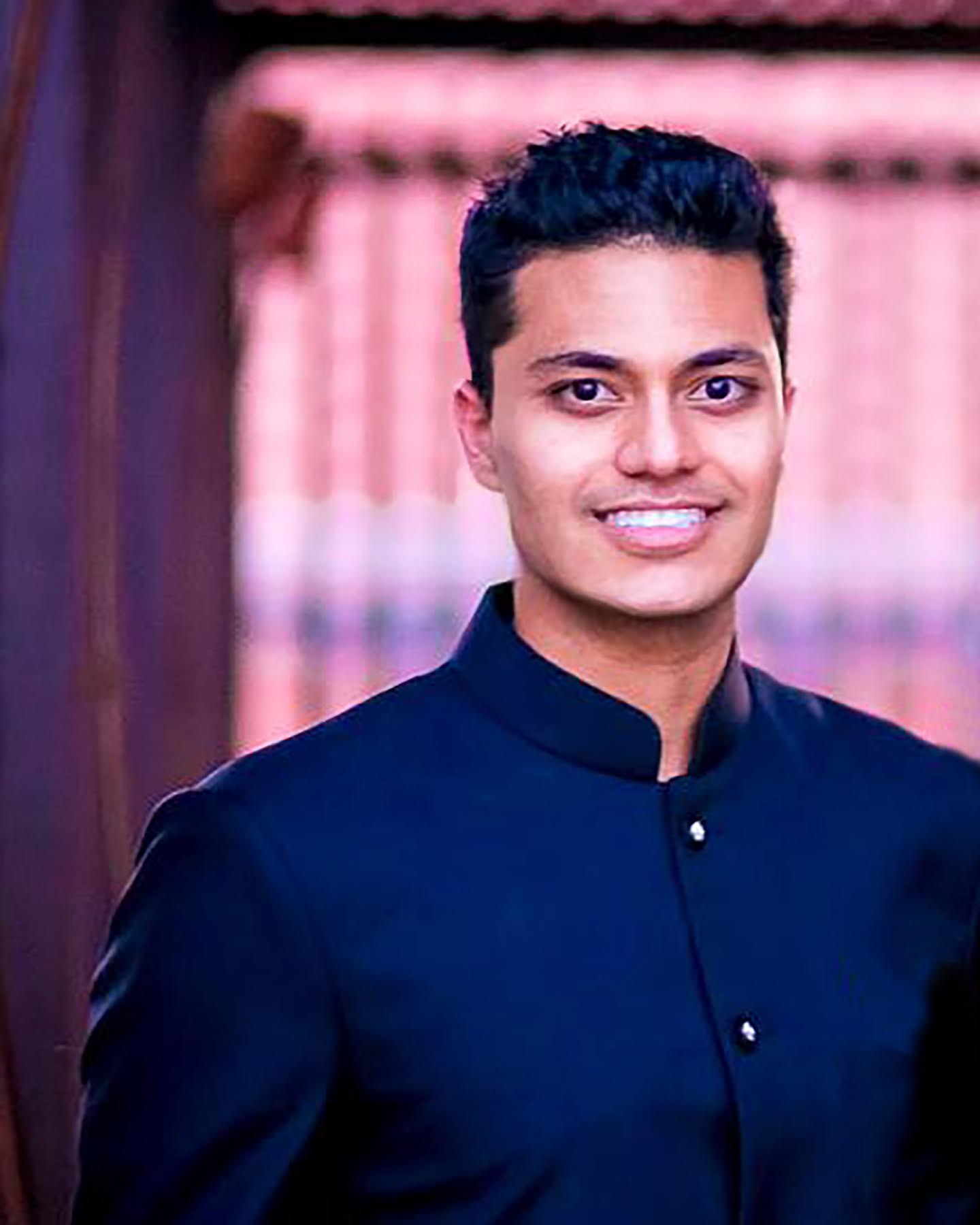 Rishi Jhunjhnuwala - Co-Founder and CEO of PHIND, Inc.
Rishi Jhunjhnuwala is the Co-Founder and CEO at PHIND Inc. and leads PHIND's vision, technology and values. Rishi believes strongly in creating disruptive technology that truly makes a difference in people's lives by providing solutions that improve one's experiences. Rishi has integrated Visual Meta Search along with Location Based Services to create the foundation of the product. Prior to PHIND, Rishi created a geo based social mobile application, Kaboo, and the experiences from it have greatly contributed to the execution of PHIND. He led the technology teams, and headed product and business development as well as the overall vision of the company. Rishi was also EVP of Business Development and Acquisitions at Plantation Bay Hotels, LLC, where he was responsible for mergers and acquisitions, partnerships, and key growth solutions in global markets.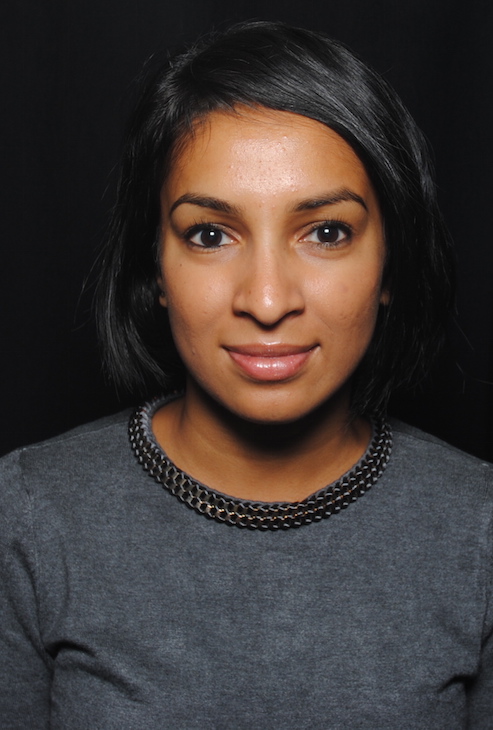 Dilani Kahawala - Product Manager for App Growth, Etsy
Her team at Etsy works on increasing app downloads and promoting usage of Etsy's buyer app and seller app. Prior to joining Etsy, Dilani was an Associate at McKinsey and Company. Dilani graduated with a PhD in physics from Harvard.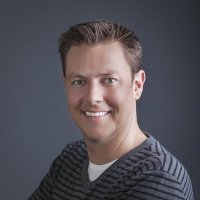 Russell Ketchum - Head of Google Analytics for Apps and Google Tag Manager, Google
Russell is the Lead Product Manager for Google Analytics for Mobile Apps and Google Tag Manager. In addition to his work as a PM on several Google ads products, Russell has designed and launched multiple iOS and Android apps throughout his career.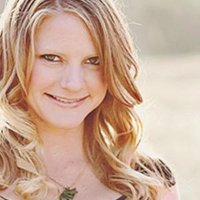 Chelsea Larson-Andrews - Director of Marketing, App Developers Alliance
She is responsible for brand enrichment, events, and coordinating marketing opportunities for Alliance members. Before arriving at the Apps Alliance, Chelsea co-founded design3, a game development software training portal with thousand of online training tutorials. Chelsea earned a master's in Women's Studies (emphasis in multi-cultural education) and a bachelor's in Applied Design from San Diego State University.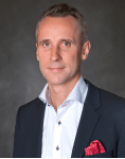 Peter Linder - Vice President and Head of Engagement Practice Fixed Broadband & Convergence, Ericsson Region North America.
Peter has worked 21 years at Ericsson in Global and American positions. He is currently based in Dallas and address the North American. Market for network solutions in the IP and Transport domain. He is also Ericsson's Networked Society Evangelist #7. In his role as evangelist he address the broader industry transformation issues associated with the market shift from connecting 5B phones to connect 50B devices for consumer and business applications. He blogs weekly at www.ericsson.com and can be followed as @OneLinders on Twitter.
Matt Nutt - General Manager, Glu Mobile
Matt Nutt is the General Manager at Cie Games, a leading developer and publisher of mobile and social games with over 70 million game installs, including Racing Rivals and Car Town. In his role, Matt oversees all aspects of the companies operations including game development and publishing. Prior to joining Cie Games, Matt held management positions at Blizzard Entertainment, Square-Enix, Expedia, among others. At Blizzard Entertainment, Matt was involved in the publishing of record breaking titles including DiabloIII, StarCraftII, and World of Warcraft expansions. At Square Enix, Matt was part of a newly formed studio focused on free-to-play mobile and PC online titles based on new IP. Matt was also a founding shareholder and early member of the Expedia team that built industry changing online travel service within Microsoft and eventually took the company public.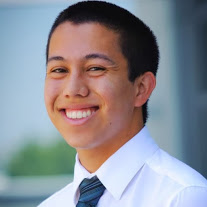 David Peterson - Product Manager, M2AppInsight
David Peterson is the product manager for M2AppInsight, a crowdsourced mobile performance analytics platform. His work focuses on both guiding products and publishing content that provide actionable insights for mobile industry stakeholders such as consumers, app developers, carriers, device manufactures, and research companies. Prior to joining M2Catalyst, David worked for Fox Entertainment and HGTV. In his spare time, David likes to write bios for Orange County-based technology conferences.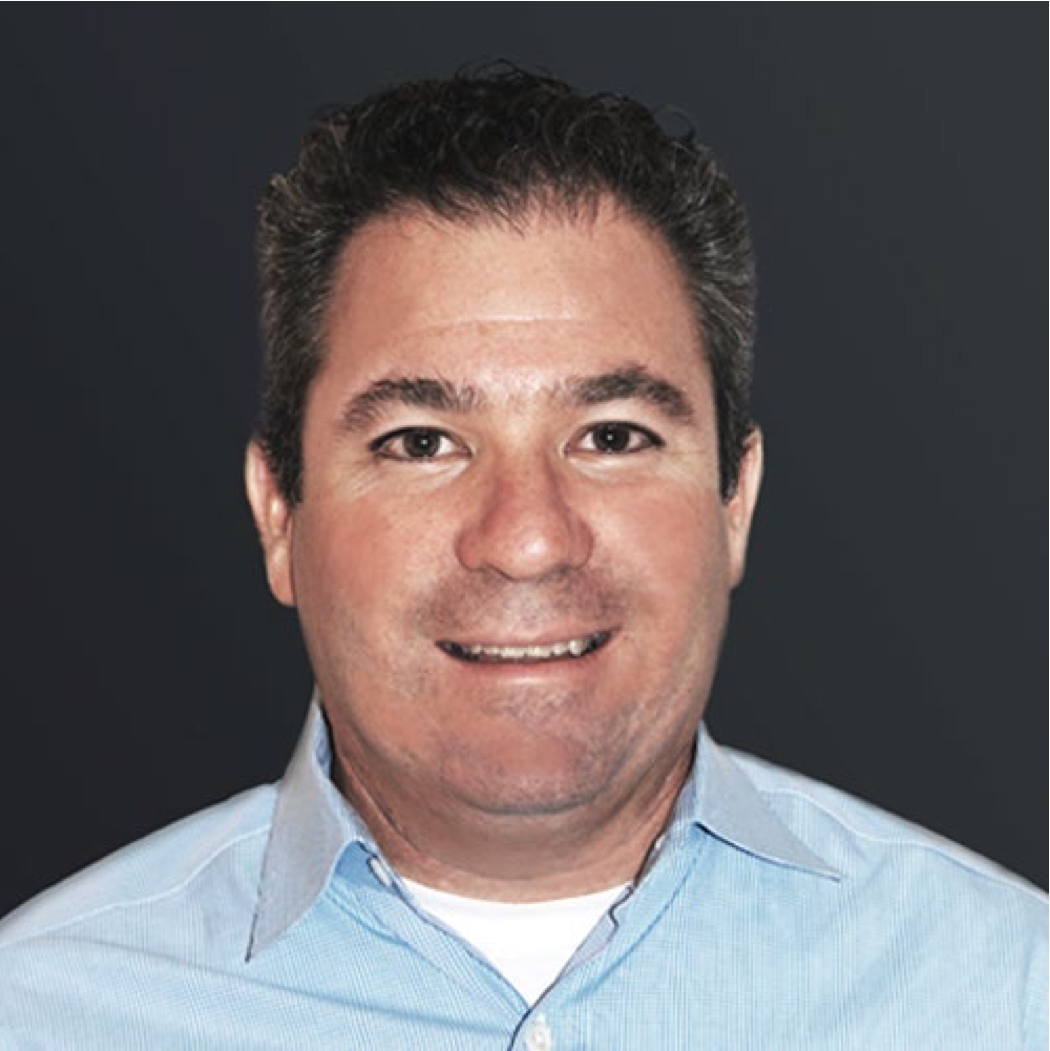 David Pokress - Senior Vice President of Monetization & Publisher Relations, AdColony
David Pokress is Senior Vice President of Monetization and Publisher Relations and is responsible for partnering with publishers to enhance monetization while delivering high quality inventory for advertisers. David is a seasoned business leader in the interactive entertainment industry having spent 11 years at Activision and 3 years with his
own consulting firm helping companies from start ups to global entertainment conglomerates in navigating emerging business models and optimizing their marketing, monetization, and business strategies. His career includes some of the most iconic brands in the industry including Call of Duty, DOOM, Tony Hawk, Marvel, James Bond, Atari and Guitar Hero.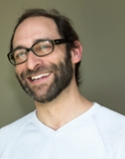 Dave Swartz - co-Founder & Chief Creative Officer, MEDL Mobile and co-Founder & President, Hang With, Inc.
MEDL Mobile is a custom mobile development agency that has architected, developed and launched hundreds of mobile applications for companies that range from Taco Bell, Teleflora, Hyundai and Experian to Marlee Matlin, Sarah Silverman, Real Madrid and Cheech & Chong. Hang With is the company behind the Hang w/ mobile app - a new rapidly growing "live-streaming social media" that allows people to "Hang With" each other through live video around the planet. The Hang w/ app reached the 1,000,000 download mark in only 9 short months and is being used by celebs such as 50 Cent, Timbaland, Kaskade, Larry the Cable Guy, Lucy Hale, Jamie Kennedy and Terrell Owens in order to build a more authentic social media relationship with their fans.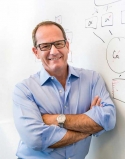 Fred Thiel - Chairman & CEO, Local Corporation
Fred has more than 25 years of experience leading companies in the technology, data communications, Internet, Big Data, digital media and software industries. He was named chairman in January 2014, after joining the board in January 2013. Fred served as managing partner at Triton Pacific Capital Partners where he managed the software IT investment portfolio and served on the boards of four of its portfolio companies. Prior to Triton, Fred was founder and managing partner of TechStarter Ventures, a venture capital and technology incubator focused on developing Web 2.0 technologies and web properties. He also served as CEO of GameSpy Industries where he led the company from losses to almost double revenues in less than one year and was responsible for leading the sale of the company. While chairman and CEO for Lantronix (LTRX), Fred led a repositioning, doubled the company's revenue growth in four years, led four acquisitions and the initial public and secondary offerings that raised $120+ million.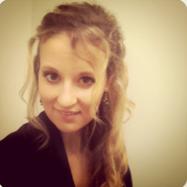 Vera Tzoneva - Strategic Product Partnerships, Search and Platform, Google
Vera Tzoneva currently works on Strategic Product Partnerships for Search and Platform at Google. Her team at Google helps developers with discoverability and reengagement integrations across Google Search on mobile. Previously, she worked at Meebo, an instant messanging and social networking service provider that Google acquired in 2012. She holds a degree from Yale University and resides in New York City.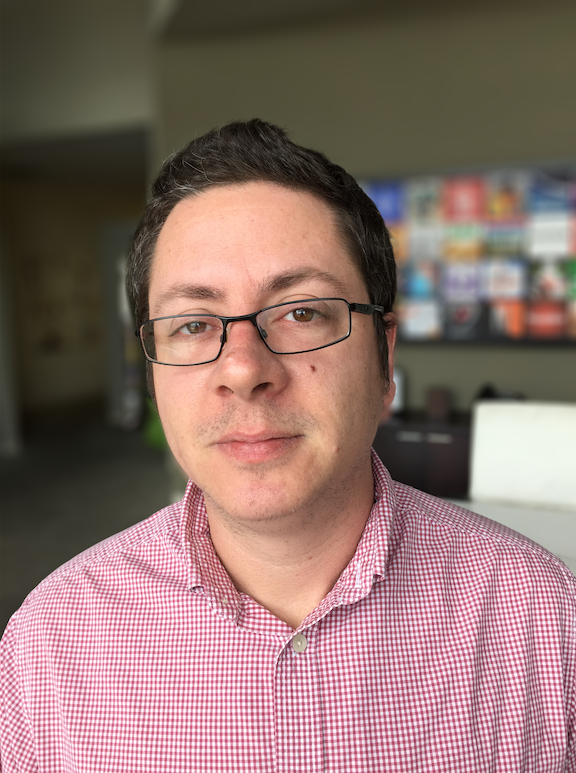 Tom Ward - Senior iOS Developer, MEDL Mobile
Tom has been involved in many aspects of software development. He started his career in the video game industry, working on titles for a variety of game consoles. Later, Tom became a freelance game and app developer. During this time, he taught game development courses at the Art Institute and CS Fullerton. This combination of experiences lets him mix the concepts of desktop and embedded software on any platform. Currently residing at MEDL Mobile, Tom focuses primarily on developing mobile apps and solutions combining custom software and hardware.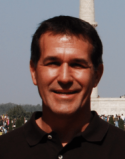 Dean Weber – President and CTO, SHEnetics
Dean started SHEnetics with a passion spanning over 20 years to create a virtual assistant that works from all the devices you use every day. He is a serial entrepreneur and inventor with extensive voice technology, artificial intelligence and human machine interface experience in the mobile and telecom industries. He is a proven leader with a successful track record in launching leading edge technology and solutions. Dean has broad international experience including launching next generation Dialtone 2.0 services throughout Mexico and India. Dean brings strong IP experience with patents sold to Apple and is referenced on patents from numerous industry leaders. In the late 1990s, Dean founded One Voice Technologies which launched the industry's first virtual assistant. His background includes software development at Xerox, United Technologies (Hamilton Standard Space & Sea Systems) and Northrop Grumman with a DOD top secret clearance on the NASA Spacesuit, Space Station and US Air Force B-2 stealth bomber projects.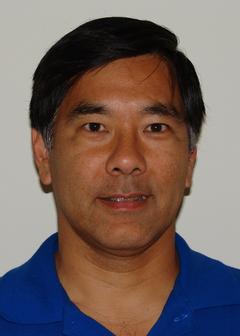 Dave Yonamine - Co Founder, MobilityWare
MobilityWare initially focused on enterprise mobile applications, MobilityWare pivoted with the launch of the Apple App Store in 2008. MobilityWare unveiled a number of apps the day the App Store opened, such as Blackjack and Solitaire, that became among the most popular apps of their time – and remain so today. Subsequently, MobilityWare launched leading versions of their apps in the Google Play and Amazon Market. Now, consumers have downloaded nearly 250 million instances of MobilityWare apps. Having led the business and marketing aspects of MobilityWare, Dave brings a long-term perspective to the mobile app business topped off with direct experience in marketing campaigns. Dave has a Bachelors of Science in Electrical Engineering from the University of Hawaii and a Masters of Science in Electrical Engineering from Stanford University.
Company Presentations:

PHIND has developed a patent pending mobile technology that allows a user to take a photo of any place (landmark, attraction, statue, business, etc.), whereby identifying the users image, followed by aggregating content from the top service providers such as Foursquare, Yelp, Wikipedia, and Factual to name a few. PHIND parses all the data and provides results, history and facts, photos and reviews, recommendations and promotions all pertaining to the image that was recognized. We combine the #1 thing people on the go do (taking a photo) with the #1 thing people on the go need (information) - reducing the steps of finding location information down to a single one-touch action.

Mobile app tracking to gather big data now includes connecting mobile consumers from all around the world by tracking and comparing the recent data trends in the mobile gaming community. Join m2Catalyst and their team of UCI cap-stone students in celebrating a year of development to produce GameTime, an android app for tracking and logging mobile data gathered from the m2Catalyst Community

Over a million app enthusiasts have contributed billions of app performance data points daily to improve app life for consumers and app developers alike. With over two trillion data points contributed by the M2AppInsight crowd-source community, the new insights are astonishing. What factors are really causing apps to be uninstalled and devices to be returned? As carriers are investing tens of billions of dollars to roll out new cell towers, how important is extra bandwidth to consumer retention? Do the biggest app developers in the world have bad updates that can cause tens of millions of dollars in device returns? Are consumers using popular apps just as much in low bandwidth or does low bandwidth lead to a reduction in usage and retention? How does an app's battery, memory, CPU and storage performance impact customer retention? How do apps perform on low end devices in 3rd world countries? Should app developers target customers based on their device power and network coverage? These questions and more will be answered in the M2AppInsight session. The Quality of App Experience (QoAE) is a new metric for the Mobile Ecosystem, by M2AppInsight.

Smudge Laboratories is a strategic interactive agency that designs and develops the next generation of interactive experiences. These experiences work with Salesforce.com, Microsoft, SAP and other CRM and data management systems. Our interactive applications run on any device and help marketing, sales, training and systems professionals connect and communicate more effectively. We serve Fortune 100 to start up companies and the Discovery Channel has showcased our work as a Innovative Enterprise Solution.
Organizer of OC Mobile Conference