About this Event
Create connections that could last a lifetime.
The OC LIFe (Life Science Innovators Forum) is a monthly free event series focused on creating a collaborative environment that fosters connections between innovators in the life sciences industry.
Learn new techniques from industry professionals at unique skills sessions with SBDC.
Whether you're looking for guidance with starting your new tech venture, obtaining angel or venture capital, or looking for SBIR/STTR assistance, we're here for you!
The SBDC @ UCI Applied Innovation is a resource for any high-technology, high-growth, scalable venture from both the Orange County and UCI ecosystem that needs assistance with business planning, business development and funding-readiness. The center hosts several VC and Angel investors on site, as well as various ecosystem partners and industry professionals who work closely with the entrepreneurs.
Stop by the SBDC table to talk with expert consultants about the intricacies of scaling your company and gain access to the resources necessary to take that next step.
Gain new perspective on the future of the industry from our Keynote Speaker:
Martha Davis
Chief Data Scientist, Beckman Coulter, Inc, a Danaher Corporation company
Martha has been working with medical devices for 28+ years. She has held a variety of roles within Beckman Coulter, including system testing, application specialist, diagnostic technical writer, and system troubleshooting specialist for chemistry and instrument development. She was instrumental in developing multiple instrument data collection and analysis systems for both internal and external data collection. This included full suites of data analysis tools to standardize reagent/assay development and regulatory submissions, as well as troubleshooting support for service and regulatory teams for remote troubleshooting. Currently she is the primary subject matter expert on Beckman's instrument data including defining what comes from the systems as well as applications on usage. She also leads the advanced analytics team, specializing in integration of instrument, business, research and other relevant data sources to create new ways of using and analyzing diagnostic specific information. This role includes definition of primary data sources and aggregation of data within Beckman's new big data platform. She has been the recipient of three innovation awards and contributed to many other innovation teams over the last few years and is currently working with the innovation group to develop partnerships with customers and universities for special projects.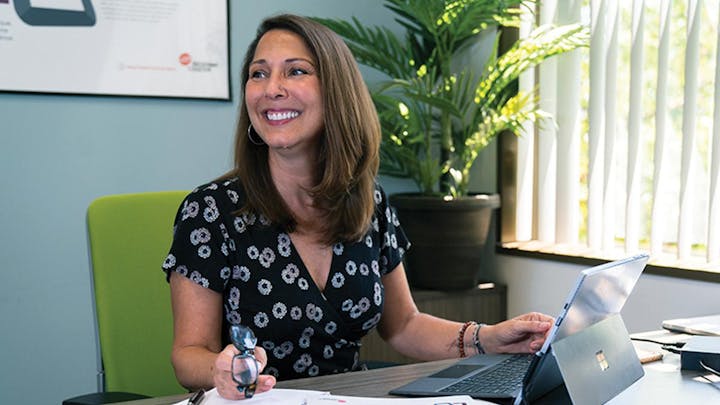 Schedule
4:00 pm - Hard Hat Tours / Networking
Join us for an insider's look at ULP's new facility in construction. View the space that you could be occupying. Opening Fall 2019.
5:00 pm - Program Begins
Program led by our MC: Matt Hanson, PhD, Director, New Ventures at UCI Beall Applied Innovation.
Food and drinks provided.

University Lab Partners is an independent, non-profit program of Beall Family Foundation. It was founded in partnership with the University of California Irvine Beall Applied Innovation. Our open innovation platform enables bioscience & medtech companies to access unique research capabilities and a network of technical, business, and talent resources at an economical cost with no IP or equity claims.