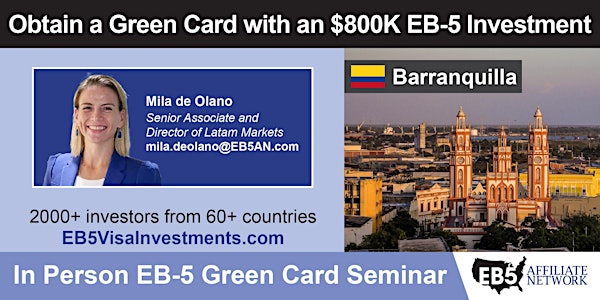 Obtain a U.S. Green Card With an $800K EB-5 Investment – Barranquilla
Join our EB-5 seminar with EB5AN team of experts to learn how to obtain a U.S. Green Card with an $800K Regional Center EB-5 Investment
When and where
Location
Dann Carlton Hotel Barranquilla 52B-10 Calle 98 Barranquilla, Atlántico 080020 Colombia
About this event
Conozca personalmente al equipo de expertos de EB5AN para más información sobre cómo obtener una Green Card de los Estados Unidos con una Inversión EB-5 de Centro Regional de US$ 800,000.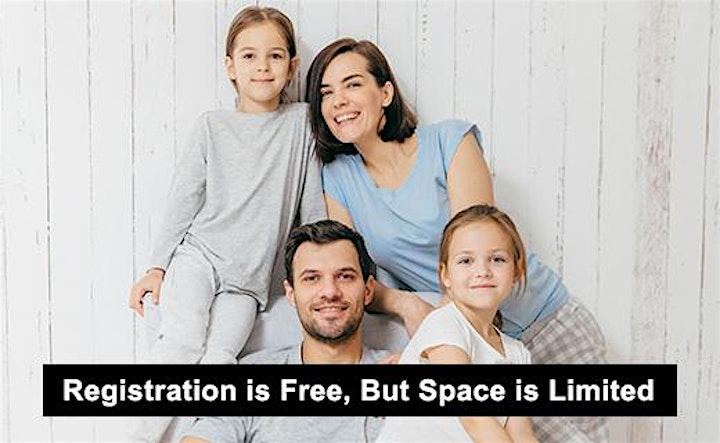 Obtain a U.S. Green Card With an $800K Regional Center EB-5 Investment
Obtenga la Green Card - la Residencia Americana con una inversión de US$ 800,000 en un Proyecto de Centro Regional EB-5
We invite you to attend our EB-5 Visa Info Seminar with EB5AN's team.
More than 2,000 families from 60+ countries have selected EB-5 projects sponsored by EB5AN.
Join us for an informative session to learn how to get a Green Card for yourself and your family through the EB-5 visa program with an $800,000 investment. You will also learn why EB5AN is the most recommended regional center EB-5 project sponsor.
Le invitamos a participar en nuestro Seminario de Información sobre la Visa de Inversor Inmigrante EB-5 con el equipo de EB5AN
Más de 2,000 familias de más de 60 países han seleccionado proyectos EB-5 patrocinados por EB5AN.
Únase a nosotros para una sesión informativa sobre cómo obtener la residencia americana para usted y su familia a través del programa de visa de inversionista inmigrante EB-5 con una inversión de US$ 800,000. También aprenderá por qué EB5AN es el patrocinador de proyectos de centros regionales EB-5 más recomendado.
The EB5AN team will answer the following common questions.
How much money do I need to invest?
Can I use borrowed or gifted money to make an investment?
How soon can I move to the United States? How long does my money need to be invested?
What are the risks?
What is exemplar approval, and why is it important?
When can I become a U.S. citizen?
Can I bring my family?
Can I live anywhere in the United States?
What if I am already residing in the U.S. on a nonimmigrant visa such as F-1, H-1B, or L-1?
Benefits of the EB-5 visa include:
Permanent U.S. residency for the investor, spouse, and children under age 21;
Ability to live and work in the United States;
Ability to start a business;
Access to U.S. federal and state government programs;
Eligibility for U.S. citizenship after five years;
Visa-free travel to 130+ countries with a U.S. passport;
Higher chance of admission to U.S. universities;
Lower tuition fees at public U.S. universities; and
Possibility of bringing extended family members to the United States.
Get the essential facts and hear your questions answered by EB-5 experts!
El equipo de EB5AN responderá a las siguientes preguntas comunes.
¿Cuánto dinero necesito invertir?
¿Puedo usar dinero prestado o regalado para hacer la inversión?
¿Qué tan pronto puedo mudarme a los Estados Unidos?
¿Cuánto tiempo necesita estar invertido mi dinero?
¿Cuáles son los riesgos?
¿Qué es la aprobación ejemplar y por qué es importante?
¿Cuándo puedo convertirme en ciudadano estadounidense?
¿Puedo traer a mi familia?
¿Puedo vivir en cualquier lugar de los Estados Unidos?
¿Qué pasa si ya estoy residiendo en los Estados Unidos con una visa de no inmigrante como F-1, H-1B o L-1?
Los beneficios de la visa EB-5 incluyen:
Residencia permanente en los Estados Unidos para inversionistas, cónyuges e hijos menores de 21 años;
Capacidad para vivir y trabajar en los Estados Unidos;
Capacidad para iniciar un negocio;
Acceso a programas del gobierno federal y estatal de los Estados Unidos;
Elegibilidad para la ciudadanía estadounidense después de cinco años;
Viajar sin visado a más de 130 países con pasaporte estadounidense;
Mayor probabilidad de admisión a universidades de los Estados Unidos;
Tasas de matrícula más bajas en las universidades públicas de los Estados Unidos; y
Posibilidad de traer miembros de la familia extendida a los Estados Unidos.
¡Obtenga los datos esenciales y escuche sus preguntas respondidas por expertos en EB-5!
Get introductions to experienced EB-5 immigration attorneys. You will need an attorney to help prepare your source of funds report and file your EB-5 visa petition with USCIS.
Share this page with your friends so they can register and join a private session. Space is limited, so you must register in advance to reserve your seat. We recommend you reserve now; many of our other sessions are already filled out.
Obtenga presentaciones a abogados de inmigración con experiencia en la industria EB-5. Se necesitará un abogado para la preparación de su informe de fuente de fondos y el envío de su peticion de visa EB-5 a USCIS.
Comparte esta página con tus amigos y familiares para que puedan registrarse y unirse a una sesión privada. El espacio es limitado, regístrese con anticipación para reservar su lugar. Le recomendamos que reserve ahora; muchas de nuestras otras sesiones ya están llenas.
You will Meet With:
Tendrás la oportunidad de reunirte en persona con:
Mila de Olano joined the EB5 Affiliate Network (EB5AN) in June 2022, becoming the firm's first marketing director for Latin America. She leads the expansion of EB5AN's marketing efforts in all LATAM country markets. Previously, Mila was the global development coordinator at InvestAmerica, a Tampa, Florida-based company offering EB-5 investments. In this role, she used her communication skills to help families from Latin America and around the world with their immigration journey to the United States. Prior to her work with immigrant investors, Mila was a key member of ExxonMobil's Latin America customer care team in Brazil and served on the staff of the Everest International School in Curitiba. She moved to Fort Lauderdale, Florida, to attend The Language Academy, and later attended The Atlanta English Institute in Georgia. She began her U.S. career with Promethean, Inc., an educational technology company serving customers in the U.S. and Latin America. Mila holds a bachelor's degree in Education and Development from Universidad Anáhuac, a course of study that culminated with a two-year internship in Monterrey, Mexico. She earned a minor degree in Spanish from Instituto Cervantes and took undergraduate courses in Business and Administration at Pontifícia Universidade Católica do Paraná.
Mila de Olano se unió a EB5 Affiliate Network (EB5AN) en junio de 2022, convirtiéndose en la primera directora de marketing de la compañía para América Latina. Lidera la expansión de los esfuerzos de marketing de EB5AN en todos los mercados de los países de LATAM. Anteriormente, Mila fue coordinadora de desarrollo global de InvestAmerica, una compañía con sede en Tampa, Florida, que ofrece inversiones EB-5. En este cargo, utilizó sus habilidades de comunicación para ayudar a familias de América Latina y de todo el mundo en su viaje de inmigración a los Estados Unidos. Antes de trabajar con inversionistas inmigrantes, Mila fue un miembro clave del equipo de servicio al cliente de ExxonMobil en América Latina en Brasil y formó parte del equipo de Everest International School en Curitiba. Se mudó a Fort Lauderdale, Florida, para asistir a The Language Academy, y más tarde asistió al Atlanta English Institute en Georgia. Comenzó su carrera en los Estados Unidos con Promethean, Inc., una compañía de tecnología educativa que atiende a clientes en los Estados Unidos y América Latina. Mila es licenciada en Educación y Desarrollo por la Universidad Anáhuac, un curso de estudio que culminó con un período de internado de dos años en Monterrey, México. Se graduó en español en el Instituto Cervantes y realizó cursos de Administración de Empresas en la Pontificia Universidad Católica de Paraná.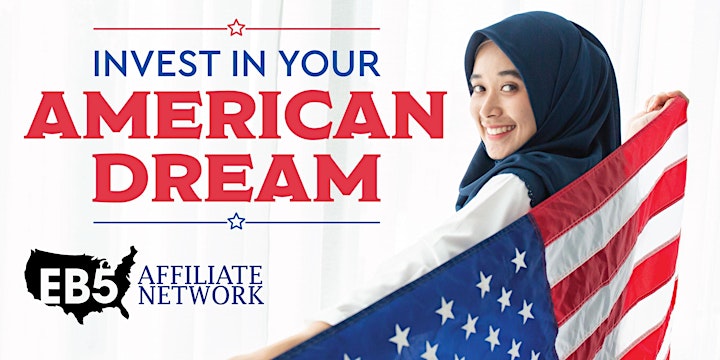 Sponsor: EB5 Affiliate Network (EB5AN)
Patrocinador: EB5 Affiliate Network (EB5AN)
EB5 Affiliate Network (EB5AN) helps foreign investors obtain U.S. permanent residency, or green cards, through investments in U.S. regional center investment projects within the guidelines of the EB-5 Immigrant Investor Program.
EB5AN is a national EB-5 regional center operator, EB-5 consulting firm, and global fund manager. The company has offices in the United States, India, Brazil, Vietnam, UAE, South Africa, and China. More than 2,000 EB-5 families from more than 60 countries have selected EB-5 projects sponsored by EB5AN.
La Red de Afiliados EB5 (EB5AN) ayuda a los inversionistas extranjeros a obtener la residencia permanente en los Estados Unidos, o Green Card, a través de inversiones en proyectos de inversión en centros regionales de los Estados Unidos dentro de las pautas del Programa de Inversionistas Inmigrantes EB-5.
EB5AN es un operador nacional de centros regionales EB-5, servicios de consultoría EB-5 y administrador de fondos globales. La compañía tiene oficinas en Estados Unidos, India, Brasil y China. Más de 2,000 familias de más de 60 países han seleccionado proyectos EB-5 patrocinados por EB5AN.
https://eb5visainvestments.com/
https://eb5affiliatenetwork.com/
info@eb5an.com