Obscura Society SF: Poisons in the Garden

Saturday, April 20, 2013 from 1:00 PM to 4:00 PM (PDT)
Event Details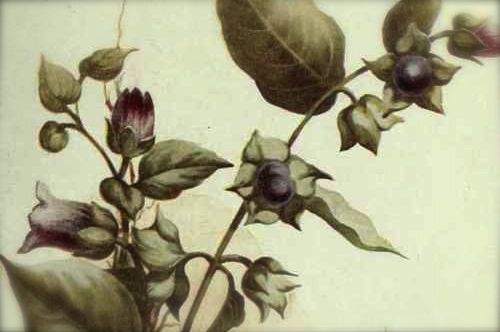 Join us at the San Francisco Botanical Gardens for stories of deadly doses & a crash course in identifying poisonous plants
From deadly nightshade and hemlock to the gorgeously named Brugmansia Charles Grimaldi, poisonous plants hide in plain sight, all around us - Learning to tell botanical friend from foe may help you determine if that lovely houseplant is perfect for seasoning the salad, or just might kill you.
Some deadly plants are local natives and creep into local gardens naturally; others have been cultivated for centuries for their deadly capabilities and specially imported for nefarious purposes. Still others hide their deadly ways behind beautiful blossoms and seductive foliage, luring us into getting close, unaware of their deadly secrets.
Join us for a special exploration in Golden Gate Park's 55 acres of Botanical Gardens seeking the poisonous plants that lurk within. We'll provide stories of deadly doses, hallucinogenic close-calls and mysterious planty demise. Docents from the gardens will lend their expert experience and keen eyes to our search to find the culprits.
Tickets are $18, and a portion of the proceeds will be donated to support the ongoing work and projects at the Botanical Gardens.
DETAILS
Saturday, April 20 1-4pm
Address: San Francisco Botanical Gardens in Golden Gate Park
Tour starts promptly, so please plan to arrive early and allow time for parking. NOTE: Parking in Golden Gate Park on the weekends can be very tough.
Meet in front of the gates by the docent/ticket stand at the main entrance to the gardens.
Come prepared for lots of walking, potentially over uneven ground
IMPORTANT: San Francisco residents - please bring valid ID showing your San Francisco address
The Obscura Society is the real world exploration arm of Atlas Obscura.
Find out more, and join our local events announcement list here.
When & Where

San Francisco Botanical Gardens
Lincoln Way
San Francisco, CA 94122


Saturday, April 20, 2013 from 1:00 PM to 4:00 PM (PDT)
Add to my calendar
Obscura Society SF: Poisons in the Garden