Description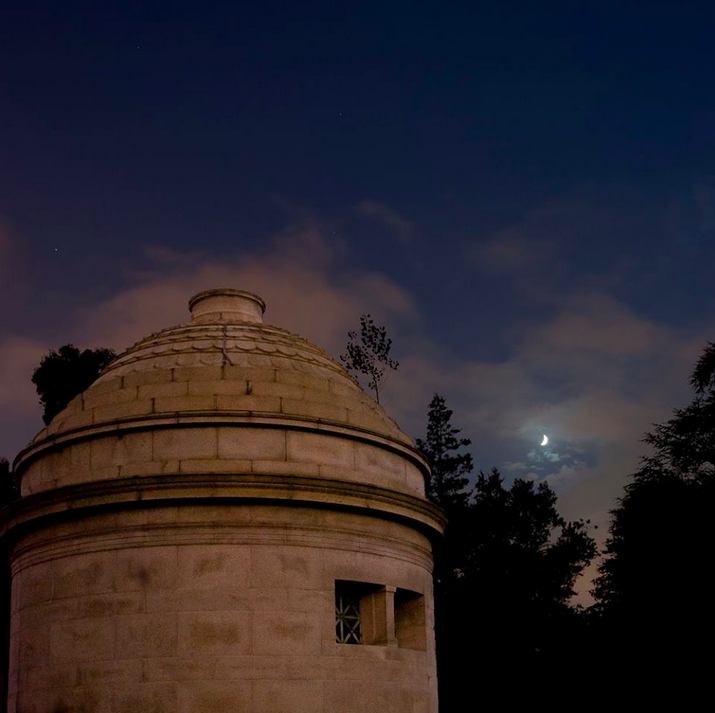 Wednesday, August 21: Let the light of the full moon guide you on this nighttime tour of the cemetery's grounds
Bring your flashlight and join us as we explore the stories behind some of Woodlawn Cemetery's most notorious "permanent residents." This inaugural monthly Full Moon tour from Woodlawn Cemetery is co-presented by Atlas Obscura.
This 19th century Bronx cemetery holds around 1,300 private mausoleums of ornate stained glass by Tiffany and John LaFarge and walls of cut marble on its around 400 acres. This is a rare opportunity to visit the historic cemetery in the twilight hours and see the moon rise above this city of the dead.
ADVANCE TICKETS REQUIRED
DETAILS:
Wednesday, August 21, 7-9 pm
Tickets: $15
Woodlawn Cemetery: East 233rd Street New York, NY 10470
Take the 4 train to the end of the line in the Bronx. Meet at 7 pm at the cemetery gate at Jerome Avenue and Bainbridge Avenue. This tour involves walking in the dark, so bring water, your camera, a flashlight, and wear sturdy shoes
PHOTO: Moon and the Fahnestock mausoleum, by Mano Makrakis, July 2013.
GET INSPIRED
The Obscura Society is the real world exploration arm of Atlas Obscura.
Find out more, and join our local events announcement list here.