Event Information
Location
Observatory
543 Union St
Brooklyn, NY 11215
Description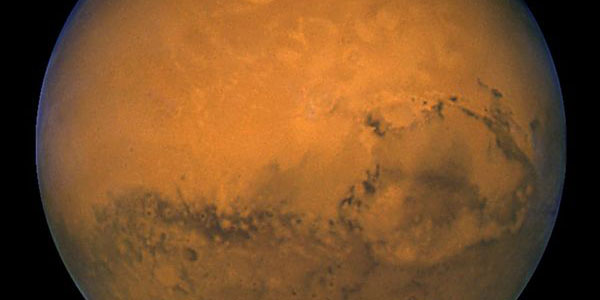 Join Martian Summer author Andrew Kessler for a lecture about Mars, space exploration and how our planet compares.
When NASA's Curiosity rover lands on Mars on August 6, it will explore the planet in ways that were never possible before, searching for signs of life. Although much of Mars remains a mystery, there are obscure locations on our very own planet that are remarkably similar to the Red Planet. In the summer of 2008, Andrew spent three months living and working in mission control of the last Mars expedition, along with 130 top NASA scientists and engineers, becoming the first outsider ever granted unfettered access to such an event.
Andrew Kessler is the author of Martian Summer: Robot Arms, Cowboy Spacemen and My 90 Days with the Phoenix Mars Mission, about his experience living and working in mission control during the Mars Phoenix expedition. His work has appeared in The New York Times and on the Discovery Channel. He holds a degree in mathematics from the University of California at Berkeley. This is his first book about Mars—or any planet, for that matter. He lives in Brooklyn, N.Y.
Details:
This is part of the "Atlas Obscura Speakers" series of talks at Observatory, 543 Union Street (at Nevins), Brooklyn, NY 11215. 543 Union Street is the large red brick building on right. Go right on Nevins and left down the alley through large black gates. Gallery is the second door on the left. Enter Observatory via Proteus Gowanus Gallery.
ADVANCE TICKETS RECOMMENDED.
The Obscura Society is the real world exploration arm of Atlas Obscura.
Find out more, and join our local events announcement list here.
Date and time
Location
Observatory
543 Union St
Brooklyn, NY 11215