Obscura Society LA: Sci-Fi Sewage Sanctuary

Monday, February 23, 2015 from 9:45 AM to 12:30 PM (PST)
Event Details
On Monday, February 23, join field agent Sandi Hemmerlein on an epic voyage to a wastewater treatment plant in Van Nuys, whose recycled water reaches its final frontier either at the Hyperion Treatment Plant in Playa Del Rey, or next door in its own Japanese Garden – which is aptly referred to as the "garden of water and fragrance," and which is irrigated with reclaimed water from the plant.
One of the leading producers of reclaimed water in the San Fernando Valley, The Donald C. Tillman Water Reclamation Plant recycles as much as 26 million gallons of poop water per day, relieving the overburdened portions of the wastewater collection system between the San Fernando Valley and Hyperion. Although few get to tour its sprawling campus, many recognize its futuristic Administration Building as a shooting location for numerous films and television shows, including as Star Trek's Starfleet Academy.
On our private hard hat tour of the treatment facility, one of the plant's own engineers will show us how they separate solids from the wastewater, which is then filtered and disinfected in a process that takes nearly a half day. We'll then tour the 6.5 acre garden, which was designed by world-famous designer Dr. Koichi Kawara, also responsible for Japanese botanical gardens at the Los Angeles County Museum of Art and San Diego's Balboa Park. Kawara fashioned this garden after "stroll gardens" constructed during the 18th and 19th centuries for Japanese Feudal lords.
On our stroll, we'll witness the 2.75 acre lake that is filled with the plant's treated water, and a waterfall, which is the main entry of water from the reclamation plant into the lake, where about three million gallons of reclaimed water pass through daily.
Notes for this adventure:
- This event occurs on a weekday morning – specifically on a Monday.
- Please arrive early for parking and check-in. We must begin promptly at 10 a.m.
- Unfortunately this facility is not handicap accessible
- Please wear sturdy shoes and be prepared for at least two hours of walking, standing, and climbing up and down stairs.
- A portion of our tour will be outside, so please wear sun protection (sunglasses, hat, sunscreen).
- We will be supplied with hard hats to wear, which are required.
- This is an active plant with lots of working machinery with moving parts, open containers, sights and smells. Please be careful and please no touching!
All sales are final.
GO EXPLORE!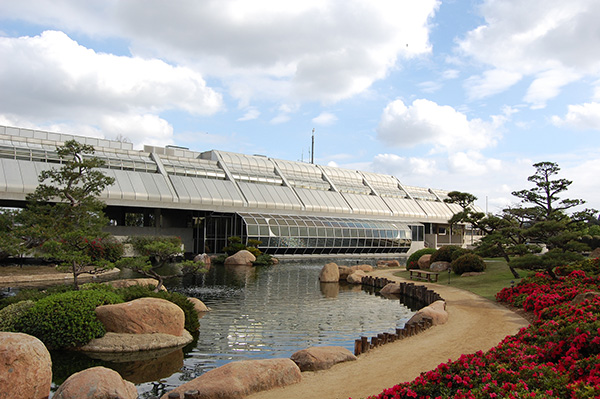 The Obscura Society is the real world exploration arm of Atlas Obscura.
Find out more, and join our local events announcement list here.
When & Where

Donald C. Tillman Water Reclamation Plant
6100 Woodley Avenue
Van Nuys, California 91406


Monday, February 23, 2015 from 9:45 AM to 12:30 PM (PST)
Add to my calendar
Organizer
The Obscura Society is the real world exploration arm of Atlas Obscura. 

We seek out secret histories, unusual access, and opportunities to explore strange and overlooked places hidden all around us.

 

Join us.