Description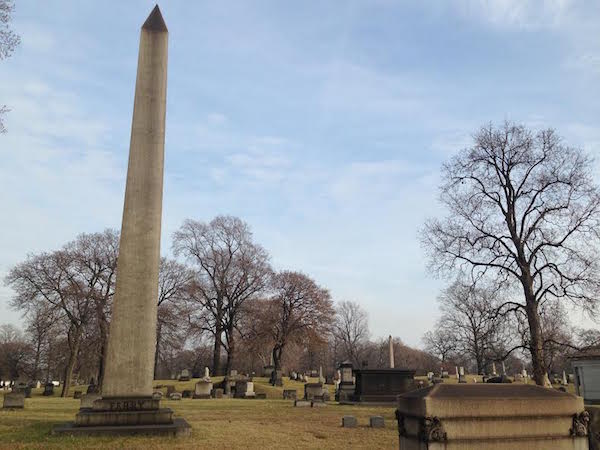 Saturday, May 30 - Obscura Day 2015: Woodmere Cemetery
Woodmere Cemetery, founded in 1867, is the final resting place of Detroit's pre-automotive captains of industry, including tobacco barons, lumber barons, and ginger-ale barons (James Vernor, creator of Vernors Ginger Ale, is buried here). Located in Southwest Detroit, this sprawling rural cemetery also has a story to tell about an intriguing shift in thinking about American burial practices: the rise of cremation, promoted by activists in the late 19th century as a hygienic and "pure" alternative to in-ground burial.
Join us for a two-hour walking and driving tour of this historic 200-acre cemetery, led by Gail Hershenzon, author of Detroit's Woodmere Cemetery, and Amy Elliott Bragg, author of Hidden History of Detroit. The tour includes a visit to the columbarium that was once part of the Detroit Crematorium, "the cradle of cremation" in the Midwest.
Details:
Saturday, May 30, 11 am - 1 pm
Ticket Cost: $10
Meet-up will be at the front gate at Fort and Woodmere Streets.