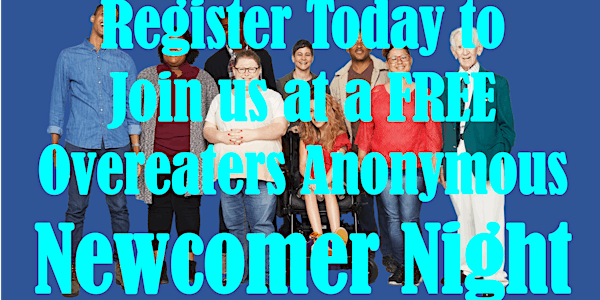 OASV Newcomer Nights
Have you ever struggled with your weight, disordered eating, body image, or obesity? If "YES," then be sure to attend this free event!
About this event
Get to know Overeaters Anonymous - Join us at a Newcomer Night!
Are you overeating, undereating, binge eating, restricting to the point of starvation, or getting up at night and eating till you thought you would burst? If you answered "YES!" to this question, then OASV is here to offer you a solution to your problem.
Just like you, we at Overeaters Anonymous Silicon Valley (OASV) have been obsessed with our body, our weight, and with food. We know the pain and struggle of going on diet after diet, searching desperately for the diet that works. We each thought that if we could somehow manage to drop the weight (or gain enough weight to be healthy), our lives would be better. And yet, we either struggled to keep it off (experiencing repeated regain and even more extra pounds), or we struggled to keep weight on! Some of us have refused to eat, severely restricting our food intake. Others have taken to exercising for hours at a time, consumed by the perceived imperfections of our bodies. At times, it has felt so very isolating and been so extremely painful, that we thought it was utterly hopeless.
If you have felt this way, then know you are NOT alone! Like you, we imagined that we were beyond help and beyond hope. We want you to know that there is hope and that we are here to help – Overeaters Anonymous (OA) has a solution that not only addresses your obsession with food, but that offers a design for living that really works – and we have no dues or fees for membership!
Join us at our free Newcomer Night (Pacific Time Zone):
Should you have any questions or concerns, please feel free to call/text (408) 839-8153 or to send email to newtooa@oasv.org.
Important Note: images used herein are merely stock photos - not actual members - as we respect and honor the anonymity of our OA fellowship. To learn more about OA Anonymity, please check-out an article from our LifeLine magazine entitled, "Only through Anonymity."
Who should attend
All are welcome to attend these open Newcomer Nights, but we hope that those who have known the suffering, pain, and isolation of compulsive eating and compulsive food behaviors will make it a point to attend.
Examples of who should attend:
Anorexics/Restrictors
Bulimics/Binge & Purge
Those struggling with Excess Weight/Obesity/Morbid Obesity
Yo-Yo Dieters that struggle with regain/relapse
Bariatric Patients (pre- and post-surgery)
Night time eaters/Endless Food Grazers
Anyone that has struggled with body image, excessive exercise, compulsive or disordered eating
Friends and family who are willing and able to lend support to their loved one, may also attend this evening of valuable, openly shared OA information and discussion. We ask that those who might self-identify as being a compulsive eater, or having a problem with food, attend the break-out sessions offered during the second hour where more personal questions may be asked and answered by our recovered OA members who will meet with you in those special break-out rooms.
Where we'll meet - Online or by Phone!
We will meet online - all you need is a mobile phone, tablet, or computer with internet access (we will send you the unique link, meeting ID, and passcode to attend this special online meeting once you have registered). If you do not have an internet connection, we will provide you with a dial-up number and passcode that you may use to connect with us by phone.
The online application we will be using - Zoom - will install itself (at no cost to you), and will afford you the opportunity to meet some of us who have worked this amazing Twelve Step program of recovery and have come to know food neutrality and freedom from our food obsessions.
Because we are making this available to you at no cost (and through the internet or over the phone), you need not leave the comfort of your own home. If you so choose, you can keep your video off and remain muted, or you can be an active participant, asking questions and dialoguing with OA members in what promises to be a an informative and educational evening, with a Twelve Step solution to the problem of compulsive eating and compulsive food behaviors. (If you happen to join us by phone, please press *6 to mute and unmute yourself.)
If you've never experienced an online meeting, or if you do not have an internet connection, we still encourage you to attend. We can provide you with a dial-up number so you can connect by phone and listen to what we have to share with you that has helped tens of thousands around the globe recover from a debilitating, progressive, and ultimately fatal disease: compulsive eating!
What you'll learn
You will be introduced to the Twelve Steps of Overeaters Anonymous - a program of recovery from compulsive eating and compulsive food behaviors that really works!
You'll meet OA members from diverse walks of life who have come to OA and found a solution to their problem and a new way of life that provides them with happiness, joy, and freedom from the disease of compulsive eating!
In OA we have no program of diets and exercise, no scales, no magic pills. What we do have to offer is far greater than any of these things - a fellowship in which we find and share the healing power of love. Our common bonds are two: the disease of compulsive eating from which we all have suffered, and the solution that we all are finding as we live by the Principles embodied in our Twelve Steps.
If you think you may be a compulsive eater, give yourself a chance for recovery by trying the OA program. The only thing you have to lose, is your misery! What works for us, will work for you, too!
Brought to you by OASV Intergroup
"But I'm too weak. I'll never make it!" Don't worry, we have all thought and said the same thing. The amazing secret to the success of this program is just that: weakness. It is weakness, not strength that binds us to each other and to a Higher Power and somehow gives us the ability to do what we cannot do alone. If you decide you are one of us, we welcome you with open arms.
Whatever your circumstances, we offer you the gift of acceptance. You are not alone anymore.
Welcome to Overeaters Anonymous. Welcome home!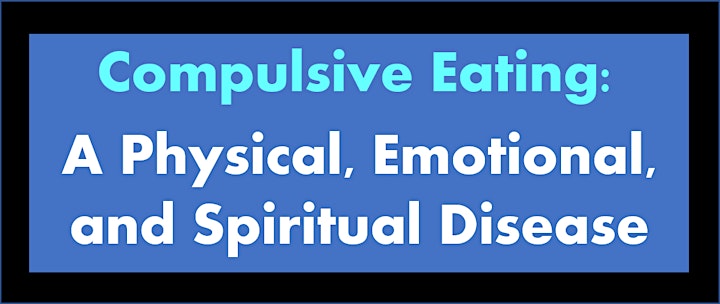 About OASV Intergroup
The Overeaters Anonymous Silicon Valley intergroup (OASV) represents the OA meetings in Santa Clara County, CA - this includes the 15 different cities within our county:
Campbell
Cupertino
Gilroy
Los Altos
Los Altos Hills
Los Gatos
Milpitas
Monte Sereno
Morgan Hill
Mountain View
Palo Alto
San José
Santa Clara
Saratoga, and
Sunnyvale
If you are new to OA and looking to check us out or to attend one of our open online meetings (we will again begin to offer in-person meetings post-pandemic), then please click here!
We offer meetings at various times of the day from Sunday through Saturday, including evenings, weekends, and holidays, without interruption.
If you would like to give us a call, then please dial: 408- 940-6278. Please leave us a message and we will get back to you promptly!
Or, you may also send email to: newtooa@oasv.org - you will receive a reply within 24-48 hours or less!
Please don't attempt to do this alone - we get better together, and we are here to help!