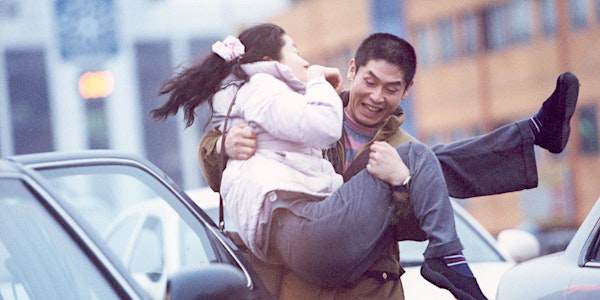 Oasis X McCord Museum
The award-winning feature Oasis (2002) by LEE Chang-dong will be closing the 9th edition of the KFFC!
When and where
Location
McCord Museum 690 Rue Sherbrooke Ouest Montréal, QC H3A 1E9 Canada
Refund Policy
Contact the organizer to request a refund.
Eventbrite's fee is nonrefundable.
About this event
Being released from jail after a hit-and-run, Jong-du goes to his victims' house for a visit. There, he meets the daughter of the family, Gong-ju, who has cerebral palsy. As she is left behind by her older brother and his wife, Jong-du begins to take care of her, and a fairytale-like love story takes place between the two as they grow closer.
Libéré de prison après un délit de fuite, Jong-du se rend chez ses victimes pour leur rendre visite. Il y rencontre la fille de la famille, Gong-ju, qui est atteinte de paralysie cérébrale. Alors qu'elle est abandonnée par son frère aîné et sa femme, Jong-du commence à s'occuper d'elle, et une histoire d'amour digne d'un conte de fées se déroule entre les deux, alors qu'ils se rapprochent.
뺑소니 운전으로 교도소에 들어갔던 종두가 사회로 돌아온다. 그가 없는 사이 이사를 가버리고 연락을 끊었던 가족들은 종두가 찾아오자 노골적으로 적대감을 드러내며 불편해한다. 그러나 결코 가족들을 미워하지 않는 착한 남자 종두는 자신이 저지른 교통사고의 피해자 집을 찾아가고, 그 곳에서 그의 딸인 뇌성마비 장애인 공주를 만난다. 공주를 공주마마라 부르며 좋아하게 되는 종두. 오빠 부부가 자신을 남겨두고 이사간 뒤 혼자였던 공주도 종두를 홍장군이라 부르며 든든해한다. 서울 변두리, 오아시스 양탄자가 걸린 낡은 아파트에서 시작된 공주와 장군의 동화같은 사랑.