Oasis Winter Ladies Day

Saturday, January 27, 2018 at 5:00 PM (EST)
Event Details
Called
"Faithful is He that called you who also will do it." 1Thess. 5 : 24
Join us for an extraordinary evening filled with dynamic worship, sisterly connection and an empowering word. Grab your daughter, sister, mother - and all your girlfriends - for this one-day event you will NOT want to miss! On Saturday, January 27th, let's link arms, because we women can do far more together than we can on our own.
---
                                                                LADIES DAY SPEAKER 1st Lady Kathy Terry
---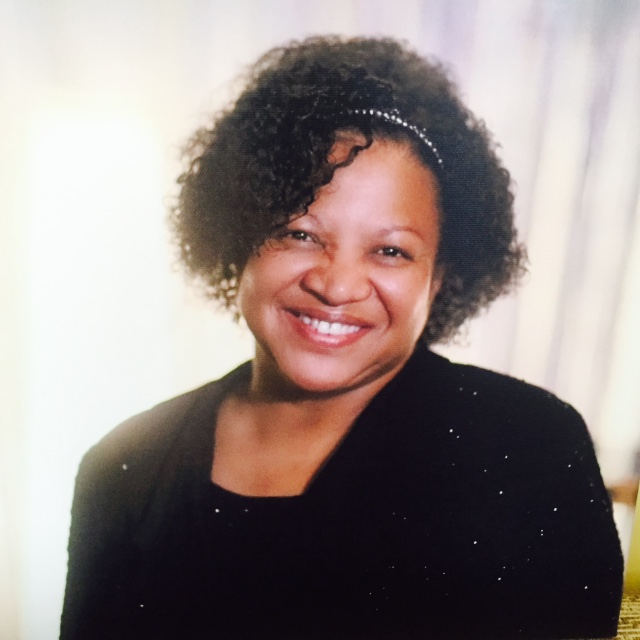 Mrs. Kathy Terry is a pastor's wife and the mother of three children. She is integrally involved in ministry at Solid Rock Pentecostal Church where she serves in various areas of ministry. 
Mrs. Terry directs the Prayer and Women's Ministries of her local church. She also serves as the host and director of the annual Oasis Women's Conference, a national conference to empower women. She is a dynamic and anointed inspirational conference speaker and has been privileged to minister at leadership and ministry seminars, as well as women's conferences throughout North America.
Mrs. Kathy Terry currently serves as the Director for Section Five Ladies Ministries, Georgia District UPCI. She also serves as mentor to numerous women locally and across the nation.
In her leisure time, she enjoys reading, music, and traveling.
When & Where

Solid Rock Pentecostal Church
4707 Washington Road
College Park, GA 30349


Saturday, January 27, 2018 at 5:00 PM (EST)
Add to my calendar
Organizer
Solid Rock Pentecostal Church has two Campuses:
South Campus (main) - College Park,  Georgia.
North Campus (spanish) - Norcross, Georgia.
We are a multi-cultural church consisting of many nationalities.
Or ministry FOCUS is to:
     1.  Aide in the Spiritual Enrichment of Families.
     2. To assist others with the Discovery of Spiritual Gifts and Ministry Purpose.
     3. Endeavor to Transform our Communities with the Gospel of Jesus Christ.
     4. Promote Fellowship and growth through LIFE CONNECT groups.
     5. Provide Training to the local Community in the areas of Life Purpose, Parenting, 
         Mentoring, Finance and Leadership.

Solid Rock Pentecostal Church servers as host to multiple Conferences and Events that impact our Community, Nation and World, such as:
     Mentorship Conference -  An International Conference for the Development of Pastors, 
     Ministry Leaders and Churches.
Oasis Women's Conference - A National Conference for the Physical and Spiritual Connection and                   Encouragement of Women.

Listed below are Four Ways we may assist you with Achieving God's Best:
     1. BELONGING - Being part of a local church is essential for one's spiritual growth. Fellowship with new                 believers, the preaching of God's Word, and Worship will help one develop and mature as a Christian.
     2. GROWTH - God is interested in the spiritual growth that takes place in one's life. It is not enough to be a             part of a local church, but it is vital to attend church service on a regular basis. Faithful church                             attendance will greatly help one to develop the spiritual habit and discipline of spending time with God                 and with other believers.
     3. SERVING - One's spiritual gifts will better equip you to serve in God's kingdom. Martin Luther King Jr.                 once said, "Service is the rent we pay for living."  We serve God by servicing others.
     4. REACHING - We want to help you discover and fulfill your life's mission. "Jesus came to seek and to                   save that which is lost."  Share your testimony with others so that they may know Christ as you do. Lost             people matter to God.