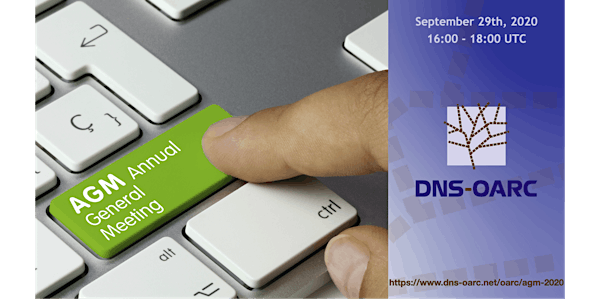 OARC AGM 2020
The OARC AGM 2020 will take place online on September 29th (16:00 - 18:00 UTC), 2020
About this event
NOTE: You must use the email address linked to the Member organisation you are representing - within their domain name - in the registration form.
The only exception is if you use a different email address as a registered contact for the Member organization within the OARC Portal.
----- ----- ----- ----- -----
Even though it takes place immediately after OARC 33, the OARC AGM 2020 is a stand alone event.
If you wish to attend both the AGM and OARC 33 you will need to register for each one separately.
----- ----- ----- ----- -----
Click here to open up a new window for Board Election Candidates statements