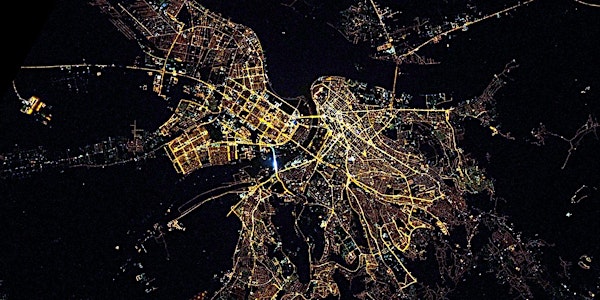 OARC 39 & 47th CENTR Technical Workshop
OARC 39 & 47th CENTR-Tech will be a hybrid event taking place at the Golden Tulip Zira in Belgrade, Serbia on October 22nd & 23rd, 2022
When and where
Location
Golden Tulip Zira Belgrade 35 Ruzveltova 11000 Beograd Serbia
About this event
OARC 39 will have a joint Programme with the 47th CENTR Technical Workshop in a hybrid in-person and online format at the Golden Tulip Zira Belgrade, Ruzveltova 35, 11000 Belgrade, Republic of Serbia on Saturday October 22nd and Sunday October 23rd, 2022
Note: You must be fully vaccinated against COVID-19 no later than October 7th, 2022 to attend OARC 39 at the venue. Further details will be in the COVID-19 Protocol section on the OARC 39 Workshop page.
Social Media hashtags: #OARC39
Workshop website: OARC 39 Workshop
DNS-OARC is a non-profit, membership organization that seeks to improve the security, stability, and understanding of the Internet's DNS infrastructure. Part of these aims are achieved through workshops.
DNS-OARC Workshops are open to OARC members and to all other parties interested in DNS operations and research.
For more information about DNS-OARC itself, please visit our primary site.
Registration Fees:
Remote Attendance:

US$100 (Members within allocation / Speakers)
US$200 (Others)

In-Person Attendance:

US$350 until October 3rd ; US$450 thereafter (Members within allocation / Speakers)
US$500 until October 3rd ; US$600 thereafter (Others)
Fee waivers are available to support those who are part of under-represented groups at DNS-OARC. Please, e-mail meeting@dns-oarc.net to get a special registration link.
Please Note:
Funding DNS-OARC Workshops:
We are currently seeking further funding for the workshop. This can be done in various ways:
1) Sponsoring OARC 39
2) Annual Workshop Patronage (in the calendar year 2022)
3) Donation
4) Adding an additional amount to your registration of OARC 39 - by selecting both your "Registration" and the "A Little Extra" options on the registration page.
FAQs
Send an email to meeting@dns-oarc.net
Only in special circumstances where previously agreed
Please contact us to do this