oAngola Kizomba Dance Show Social 7.22.16 Passages Gallery Hartford

Friday, July 22, 2016 from 7:00 PM to 11:00 PM (EDT)
Event Details
Kizomba Hartford & Fine Art:
OAngola Kizomba Dance ShowSocial 7.22.16 Passages Gallery.
July 22 in Hartford: Kizomba Show and Tell, Social, Partners, Styling, Routines in a relaxed studio atmosphere. Dance from 7-11pm at the beautiful Passages Gallery 509 Farmington Ave Hartford CT
Byob. Hosted by Triszilion Official
***3omin Absobasic
#workshop
at 7:30 sharp included with entry.
Kizomba Dance Social, Styling, Open Floor, Show and Tell. Byob.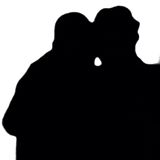 oAngola Kizomba Show Social
7p-11p byob $10usd/7Member Pass in Advance
$15/10 at the Door where Passes Available
Kizomba Hartford DanceTroupe
509 Farmington Ave Hartford
Pass Link: Eventbrite/KizombaConnecticut
______________________________________
Kizomba Hartford Is on Facebook: Facebook.com/KizombaHartfordCT
Twitter:@KizombaHartrfordInstagram: @Kizomba_Hartford
Youtube: KizombaHartford; Belizemultiversal
______________________________________
Membership-Volunteer-Sponsor
Kizombaconnecticut@gmail.com
______________________________________
Kizomba Hartford Calendar:
Kizomba Public Mondays 1 Union Pl Great Room Hartford 6-8pm
Tuesdays and Wednesdays: Kizomba Public/Popup Dancing in the Communities and Neighborhoods/Dance Calls;
Thursdays: Kizomba New Haven at Alisa's House of Salsa
912 Whalley Ave New Haven CT 7:45-9:45 $20usd
Fridays: Kizomba Classe 3pm-6pm Kizomba Hartford Dance Space: 3pm AbsoBasics; 4pm Fundamentals 5-6pm Social at 509 Farmington Ave Hartford CT
Saturday/Sunday: Travel/instruction/Special Events
July 22 oAngola Show Social Passages Gallery 7pm
509 Farmington Ave Hartford CT US byob
August: Miami Beach Kizomba Festival
October 26, 2016: Kizomba Hartford troupe 2 year Debut Anniv
November 11, 2016 Angolan Kizomba Day in Hartford
Kizomba Hartford Awards Show
Dec 21 Longest Day Kizomba Anniversary Celebration
June 1-4, 2017 Kizomba Liberal Arts Festival, Trinity College, Hartford
When & Where

Passages Gallery
509 Farmington Ave
Hartford, CT 06105


Friday, July 22, 2016 from 7:00 PM to 11:00 PM (EDT)
Add to my calendar
Organizer
Kizomba Connecticut
 Kizomba Connecticut was founded in 2014 by Tricia Jessica Johnson as a division of Kizomba Hartford Development Group (2013)(Making Dance the Centerpiece of Knowledge about our World.) Initially, we began hosting Learning and Social Dancing events at various venues in the Greater Hartford area. In 2015 we expanded  to the CT shoreline area. We host weekly free practice sessions, weekly workshops, monthly socials, and annual festival and special events throughout the year. Our Membership Program is engaging and helping to grow the Kizomba Community and network. We operate our learning division at StudioConEtiquette, at the Kizomba Headquarters in Hartford, Connecticut.
We offer Learning and Dancing events throughout Connecticut, and in Westechester, NY. Other Offerings: Private and Group Kizomba Lessons, Dance Party Hosting, Performances, Workshops, Talks. Membership offers Learning, Performance, Professional, Leadership and Community Service.  Our ten-point pledge starts and ends with Angola, home of Kizomba and Semba; and, other points of The Pledge coinsider the importance of inclusion and authenticity.
Join us at our montly social dance parties on the first and third Fridays in Hartford and New Haven. Register for a dance workshop with regional, national and international teaching artists. Consider a membership. 
For more information:
Tricia Jessica Johnson
Kizomba Hartford Development Group
860.231.0184
 Find Tickets to Upcoming Events: KizombaCt.Eventbrite.com
Calendars:
1st Fridays: Kizomba New Haven First Fridays Salsa Bachata Kizomba
3rd Fridays: Kizomba Hartford oAngola Show Social
June 1-4  Kizomba Hartford North American Liberal Arts Festival
July, August, September: Master Classes, Flash Mobs, Earlybird Kla Sale
October 26: Debut Anniv (since 2014)
November 11: Angolan Kizomba Day Hartford & Awards Show (since 2015)
     Membership Drive, Project Submittals, Longest Day Performer Regist.
December 21: Longest Day (since 2015)
     Member Annual Meeting,  Making Dance Registr.
January 11: Making Dance Day - Membership Drive, Competition Registration
February 21: Return of Making Dance, Stage 1 Competition
March: Back to Basics, Stage 2 Competition
April: Festival Pre Events and Stage 3 - Final Competition
May: Final Festival Registration 
June: Kizomba Hartford North American Liberal Arts Festival
Weekly Practice: Mon 6pm-8pm 1 Union Pl Great Hall Hartford CT
Weekly Workshops:
   Kizomba Connecticut, 224 Farmington Ave Hfd, CT - Tue 5:45pm
   Kizomba New Haven, 912 Whalley NewHvn CT - Weds 7:30, Thurs 5:30p
   Kizomba Hartford, 509 Farmington Ave, Htfd, CT (open floor) - Tues 6p
Monthly Parties:
1st Friday: Alisas House of Salsa, Kizomba New Haven 7:30pm-11pm byob
3rd Friday: Passages Gallery, Kizomba Hartford, 7pm-11pm byob
Member Meetings: by Committee and Committee of the Whole
Find us on facebook: @KizombaCT @KizombaHartfordCT @Triszilion
@tjessicajohnson @kizombahartford @oangola @kizombanorthamerica
www.KizombaCT.com  |   Kizombaconnecticut@gmail.com  |   860.231.0184  
oAngola Kizomba Dance Show Social 7.22.16 Passages Gallery Hartford