Description
Kizomba Hartford & Fine Art:
OAngola Kizomba Dance ShowSocial 2.17.17 at Passages Gallery.
February 17 in Hartford: Kizomba Show and Tell, Social, Partners, Styling, Routines in a relaxed studio atmosphere. Dance from 7-11pm at the beautiful Passages Gallery 509 Farmington Ave Hartford CT - All Ages Event; Youth and Elders Encouraged to attend!
Byob. Hosted by Triszilion Official
***3omin Absobasic
#workshop
at 7:30 sharp included with entry.
Kizomba Dance Social, Styling, Open Floor, Show and Tell. Byob.
oAngola Kizomba Show Social
7p-11p byob $10usd/7Member Pass in Advance
$15/10 at the Door where Passes Available
Kizomba Hartford DanceTroupe
509 Farmington Ave Hartford
Pass link: oAngolaHartford.eventbrite.com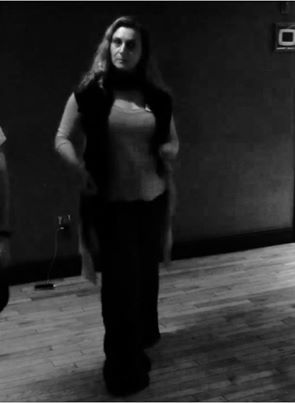 ______________________________________
Kizomba Hartford Is on Facebook: Facebook.com/KizombaHartfordCT
Twitter:@KizombaHartrfordInstagram: @Kizomba_Hartford
Youtube: KizombaHartford; Belizemultiversal
______________________________________
Membership-Volunteer-Sponsor
Kizombaconnecticut@gmail.com
______________________________________
Kizomba Connecticut Calendar:
-Kizomba Public Mondays 1 Union Pl Great Room Hartford 6-8pm | FREE
-Tuesdays: Kizomba Hartford at Passages Gallery
AbsoBasic Workshop 6p-6:55pm 10usd
509 Farmington Ave Hartford CT
-Thursdays: Kizomba New Haven at Alisa's House of Salsa
912 Whalley Ave New Haven CT 5:30-6:25pm $20usd
Alisa's House of Salsa 912 Whalley Ave New Haven $10/7 adv
-Feb 17, 2016: oAngola Show Social
Passages Gallery 509 Farmington Ave Hartford $10/7 adv
-June 3, 2017 Kizomba Liberal Arts Festival, Hartford
______________________________________
oAngola Kizomba Show Social
7p-11p byob $10usd/7Member Pass in Advance
$15/10 at the Door where Passes Available
Kizomba Hartford DanceTroupe
509 Farmington Ave Hartford
oangolahartford.eventbrite.com