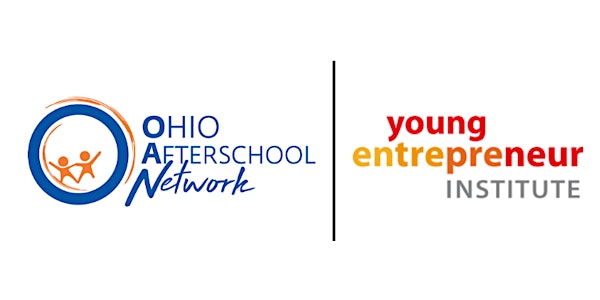 OAN: Entrepreneurship & the OhioMeansJobs Readiness Seal Deep Dive Workshop
Deep dive into entrepreneurship education in schools, and support HS aged youth understand the Ohio graduation requirements.
About this event
COURSE DESCRIPTION:
This virtual learning experience is brought to you by Ohio Afterschool Network, in partnership with EnvisionEdPlus and Young Entrepreneur Institute.
This 2.5 hour deep dive workshop helps to assist schools, afterschool, and summer programs that support HS age youth in understanding the basic requirements of the OhioMeansJobs Readiness Seal and its importance in helping students meet Ohio's graduation requirements. As part of this session, participants receive the free 12 lesson curriculum created by OAN and YEI. Programs are trained to implement this curriculum within their afterschool and summer programs. By the end of the session, participants will have everything they need to successfully begin offering the program to students
*Workshops are free to all Ohio schools as part of the Career Ready Transformation collaborative's statewide awareness campaign that was funded by the RemotEDx Industry Recognized Credential Grant.
If you like this sessions, you may be interested in similar sessions. Visit our page for additional courses.
FACILITATORS:
Michele Timmons, EnvisionEdPlus President
Liz Nusken, Ohio Afterschool Network, Entrepreneurship Consultant
Kelly Biggar, Young Entrepreneur Institute, Afterschool Program Manager
Graduate Credit Opportunity.
EnvisionEdPlus has a terrific partnership with Ashland University. Purchase 1-3 graduate credits during a single school year at $205/credit hour. You can even mix and match across all of our PD options (PDPlus, live virtual, design labs.. etc).
12 hours = 1 credit ($205)
24 hours = 2 credits ($410)
36 hours = 3 credits ($615)
Contact Tricia Moore (tricia@envisionedplus.com) to learn more about graduate credit opportunities.