Oakland Local Holiday Party & Community Voices Awards 2013

Wednesday, December 11, 2013 from 6:00 PM to 9:00 PM (PST)
Event Details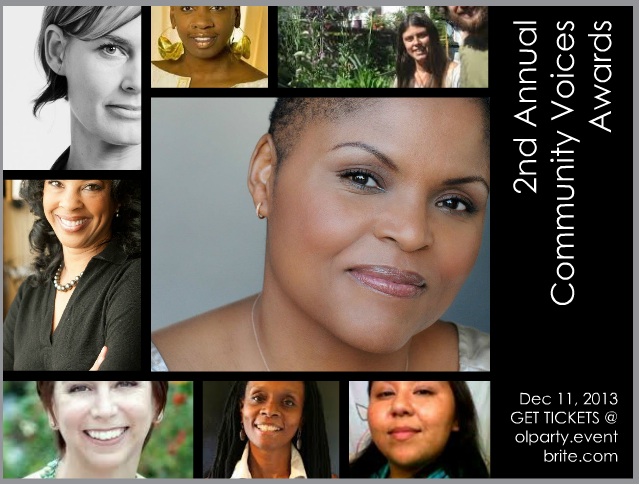 Get your tickets now & celebrate with us at the Oakland Local Community Voices Awards + Holiday Fundraiser
UPDATE: We are renting HEATERS for the space, so stay cozy!

Oakland Local is honoring entrepreneurs and change makers behind Oakland's economic and cultural sustainability and transformation for the second year in a row.  Our 2013 awardees--all of whom will be on hand to receive their awards, are:
Gavin Raders and Haleh Zandi, Co-Executive Directors, Planting Justice, for practicing sustainable agriculture in Oakland while creating jobs for re entry gardeners
 Jennifer Palhka, Executive Director, Code for America, for the impact CfA has had in improving civic data and tech community in Oakland
 Konda Mason, CEO, Ashara Ekundayo, COO, Impact HUB Oakland: for bringing new life to downtown's core with evening workshops & events
 Lori Fogarty, Executive Director, Oakland Museum of California and team,  for launching Friday Nights at OMCA and Off the Grid to make the museum an evening destination
Regina Jackson, Executive Director, East Oakland Youth Development Center, for bringing EOYDC youth to China and broadening their world
 Tanya Holland, Exec Chef and owner, Brown Sugar Kitchen and B-Side BBQ, for being a tireless ambassador for Oakland
And the Community Voices contributor award goes to Krea Gomez, Community Action Learning Instructor & Extended Day Program Coordinator at North Oakland Community Charter School for her  essay So, um. I just came from "Fruitvale." 
Join Oakland Local and the  2012 honorees Effie Tesfahun, Jakada Imani, and Joyce Gordon, in honoring our new 2013 awardees.  
We'll have great food from Blue Heron Catering, local wine and beer, tasty music from DJ Juan, and amazing local people in attendance, including OL editors, writers and business folks.
The Community Voices Awards are an annual honor bestowed on local leaders who make a difference in the life of Oakland, and whose values and organizations reflect values of diversity, equity, and transformation through economic development and innovation.
Tickets are $25; $20 pre-sale till Dec. 10.
This year's event is going t be the best ever! We'll be pouring delicious wines from Urban Legends Cellars and Two Mile Wines, beer from Linden Brewery, plus yummy food from Blue Heron Catering and treats from Bump City Bakery.  The buffet menu includes:
Thai Vegetable Satay Skewers 

Smoked Salmon Crepes

Duck confit and Shredded Vegetable Tart

Scallop, Avocado and Papaya Salad 
In addition to the great eats and drink, we'll be enjoying amazing music from DJ Juan, and have Steve Snider as our Master of Ceremonies. We'll he taping and shooting the event and will capture everyone having fun--and celebrating our great awardees. Classic Cars West is a gorgeous space in Uptown, with great vintage cars, an outdoor patio and lots of room to hang out.
Beer donated by Linden Brewery, wine from Two MIle Wines and Urban Legend Cellars, Food from Whole Foods and Blue Heron. Sponsors include Whole Foods Oakland and local law firm Donahue Gallagher Woods (yeah!)
SUPPORT INDEPENDENT NON-PROFIT COMMUNITY MEDIA TO COVER OAKLAND, CA! 
Funds raised from this party will suport education, city hall & zoning, arts & culture, and general assignment reporting from Oakland Local, Oakland's non-profit news resource since 2009. Come celebrate the year with us, and give directly at Razoo. Oakland Local is a project of The Center for Media Change, a 501c3.
This event is a fundraiser to support Oakland Local's operational expenses and coverage of local education news, police and city government. Give to support coverage of your city by independent, non-profit media.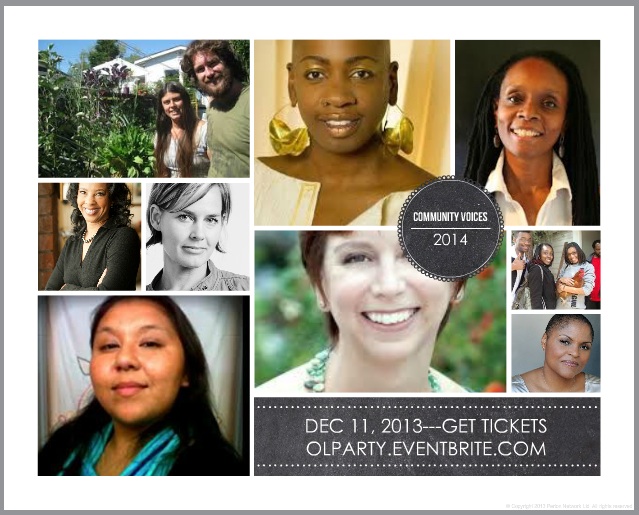 When & Where

Classic Cars West
411 26th Street
Oakland, CA 94612


Wednesday, December 11, 2013 from 6:00 PM to 9:00 PM (PST)
Add to my calendar
Organizer
Oakland Local
Oakland Local is the independent, non-profit news resource for what's happening in education, city government, food, innovative tech, arts & culture, youth & more in Oakland.  We are journalists, educators, women, people of color and entrepreneurs funded by Google, the Fund for Ethics and Excellence in Journalism, the Fund for Investigative Journalism,  the Investigative News Network, the California Endowment Foundation, and many local small donors--like you.
We are the authentic voices of Oakland. Our contributors live across the city and range in age from 17-75. We publish diverse viewpoints from a wide range of people drawn together by their passion to reflect the real Oakland and tell the stories that should be told and are not. We publish community voices and professional reporters and we love youth and beginners as well as OGs and experienced folks.
We are pro-small and local business. We're all about shopping locally and helping merchants, artisans and small business people use our site and our classes and programs to connect to community who will buy from their and keep and bring money and jobs into the community. We celebrate Oakland innovators, workers, and business folks, because they are us.
Empower community voices with your support of our events, marketing and reporters.
Oakland Local Holiday Party & Community Voices Awards 2013