Description
Welcome to Freelancers Union SPARK Oakland!
We host meetups for freelancers by freelancers: we invite you to bring your expertise, questions, and elevator pitches to the table to workshop and discuss.
Join us on the first Wednesday of every month (and online via our Facebook Goup) to meet other entrepreneurs in the area, get inspired, and talk about stuff like...
November Networking Hour
Fall is in full swing, so what better time to hang out with your community and do a little networking? Come for the opportunity to mingle in a relaxed environment, stay for the unique SPARK vibes and conversation.
Regardless of industry, we all share similar experiences as independent business owners! We try to ensure everyone leaves with insights and connections that will help their business thrive.
---
SPARK is built on the premise that we're stronger together than we are on our own.
Check out the national conversation at #FreelanceSPARK or send a friend to one of our events across the country!
Quick tips:
Yes, this event is for freelancers of all industries. We're all connected by our efforts to succeed in the gig economy.

No, this event will not be taped - it's a meetup!

Sometimes we do bring in an expert speaker - we'll announce that above.

Yes, we will have refreshments and snacks!


SPARK OAKLAND is brought to you by:
About LifeWork
LifeWork is the payment platform that gets you paid faster when you complete your freelance work using an innovative escrow service. Learn more at our website (www.lifeworkonline.com) and sign-up for our mailing list to be at the front of the line when we launch the service in August 2019.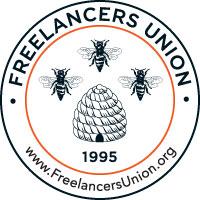 About Freelancers Union
Freelancers Union is a membership organization that provides benefits, resources, and advocacy for 425,000 independent workers nationwide. To learn more or join, visit freelancersunion.org. Membership is free.