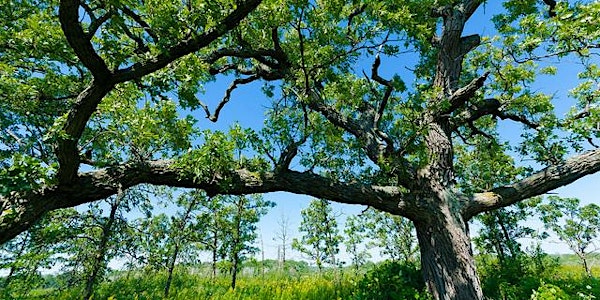 Oak in the Driftless Landowner Workshop
Location
University of Wisconsin-Baraboo/Sauk County
1006 Connie Rd
Umhoefer Building
Baraboo, WI 53913
Refund policy
Refunds up to 7 days before event
Sales Have Ended
Registrations are closed
Thank you for your interest in the Oak in the Driftless Workshop! Unfortunately, registration has closed. You may contact Jen Simoni at 608-963-8712 or jsimoni@aldoleopold.org to see if space is still available. Please visit the My Wisconsin Woods website at mywisconsinwoods.org to stay up-to-date on upcoming news and events.
Description
Oaks are the cornerstone of woodlands across western Wisconsin. This landowner workshop will cover a wide range of topics all centered around the idea that oaks, today and in the future, are a shared resource important to people and wildlife of the Driftless Area. During the morning sessions, experts will discuss the many issues of our Oak resource.
Morning sessions include:
¨ Oak ecology
¨ Improving wildlife habitat
¨ Properly harvesting trees
¨ Tree planting
¨ Identifying and controlling invasive species
¨ Using prescribed fire
¨ Managing for deer and turkey
¨ Understanding what your trees are worth
¨ Programs and resources available to woodland owners
¨ Developing a plan for your woods
See the full list of speakers and sessions for more details.
Whether you are new to owning land or have taken on many projects, there will be a session for you!
Lunch will be provided followed by your choice of an afternoon field trip to a variety of private woodlands actively managing Oak.
Afternoon field trip options include visiting woodlands that focus on:
¨ Invasive species control
¨ Tree planting
¨ Shelterwood harvest - a two-step method of tree harvesting that encourages oak to grow.
¨ Patch-cutting - a method where landowners can create small openings in their woodlands to encourage oaks to grow.
Other topics covered during the field trips include wildlife habitat improvements, using financial programs, prescribed fire, and how to implement a management plan.
REGISTRATION INFORMATION:
Registration Fee: $35 (Individual) or $50 (Couple) ends September 23rd.
Door prizes donated by McFarlanes' Retail and Service Center in Sauk City.
Thank you to the workshop organizers: The Aldo Leopold Foundation, McFarlanes' Retail and Service Center, My Wisconsin Woods, National Wild Turkey Federation, The Nature Conservancy, Wisconsin Department of Natural Resources, USDA-Natural Resources Conservation Service and UW-Extension.