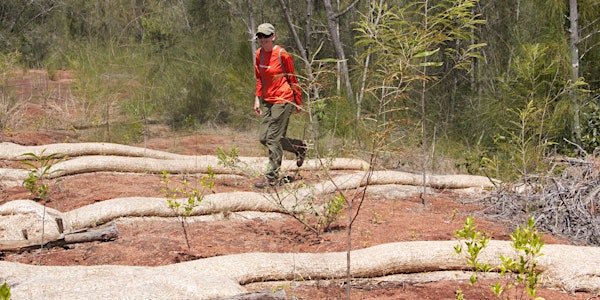 O'ahu Landowner Assistance Workshop: Land Mgm't & Technical Assistance
When and where
Location
Waimea Valley 59-864 Kamehameha Hwy North Shore, Hawaii
Refund Policy
Contact the organizer to request a refund.
Description
West Oahu Soil and Water Conservation District, Hawaiian Islands Land Trust, and the Hawaii Division of Forestry and Wildlife are pleased to present a unique Landowner Assistance workshop focused on technical assistance and land management.
As part of the workshop, participants will explore successes and challenges for Waimea Valley with the site's Conservation Specialist, Laurent Pool.
Explore the agenda below. Please know that seats are limited and our cap of 30 persons is firm to ensure all participants have a positive experience.
AGENDA:
Location: Meet at Waimea Valley - Mauka side of the parking lot.
9:00 Introductions
9:45 Site visit of Waimea Valley with Conservation Specialist Laurent Poole - This includes a 45 minute hike to the Waimea Valley restoration site where we will debrief on programs such as Conservation Reserve Enhancement Program and Forest Stewardship. The hike is easy/medium in difficulty and 1 hour 15 minutes roundtrip, approximately. Proper footwear and clothing/resources are recomended: sunscreen, close-toed shoes, hat/sun protection, foul weather gear, camera, etc.*
12:00 Lunch (included)
1:00 Presentations from experts (10 minutes each)
- Hawaii Islands Land Trust, Kawika Burgess
- Hawaii Association of Conservation Districts, Puaonaona Stibbard
- Oahu Resource Conservation & Development Council, Stephanie Mock
- Division of Forestry and Wildlife CREP and Forest Stewardship Programs, Malia Nanbara
- Natural Resource Conservation Service, Bernadette Luncsford
- West Oahu Soil and Water Conservation District, Michelle Gorham
2:00 Talk story with the experts and get guidance on programs. Learn about and start the application process for the partner programs on-site!
2:45 Wrap up
3:00 Pau
Lunch included with the registration fee of $15. Address: 59-864 Kamehameha Hwy. website: http://www.waimeavalley.net/
Questions? Contact: Michelle@OahuSWCD.org
*Please call Michelle if your mobility is limited to discuss options.