OACny Third Annual Day of Impact

Wednesday, September 21, 2016 at 12:00 PM

-

Saturday, October 22, 2016 at 10:30 PM (EDT)
Event Details
JOIN US FOR OUR THIRD ANNUAL

OCTOBER 22, 2016
Join fellow architects and design professionals in making an impact in our boroughs, through OACny's annual city-wide service day! Participants will collaborate with some of New York City's best volunteer-based organizations by getting hands-on with painting, planting, and rebuilding projects, all of which will improve our neighborhoods on both physical and social levels
October 21th: Night of Impact - Kick-off Party
October 22th: Day of Impact - Service Day
---
IMPORTANT INFORMATION
OACny appreciates your interest in the Third Annual Day of Impact as part of this year's Archtober.
Please be aware that we are asking volunteers to attend (1) orientation session. Without attendance to an orientation session, you will not be able to participate in Day of Impact. (Orientation should be 10-15 min.) You do not need to be there for the full time, drop-in when available.
Please be aware that if you do not attend a pre-scheduled orientation you will not be eligible to receive a refund. If you are unable to attend orientation but want to participate in the 2015 Day of Impact please email impact@afhny.org.
Orientation Site: Center for Architecture
Tuesday, October 11th       6:30pm -7pm (Site Coordinators Only)
Tuesday, October 18th       7:00p.m. - 8:00 p.m.  Manditory for Volunteers
                                                                 (Firm Teams are Not Required)
---
Day of Impact 2016: Service Day Sites
 Location: Brooklyn (Meeting Location TBA)
 Time: 9:30 a.m. - 4:00pm
 Join Rebuilding Together NYC for a day in creating sustainable homes in our city. Volunteers will be assisting in  solar panel installations in Brooklyn.
 Location: Queens Botanical Garden
 Time: 9:00 a.m. - 12:00 pm
 Gather at Queens Botanical Garden for some compost sifting. Learn how composted food scraps nourish the  soil and provide healthy food for us in NYC. Volunteers will be  composting,  sifting, weeding, harvesting and  planting. 
Lower East Side Ecology Center
 Location: East River Park, Fire Boat House
 Time: 10:00am - 3:00pm
 Go outside with the Lower East Side Ecology Center to assist them in planting bulbs in preparation for spring!  The Ecology Center is located in the East River Park, a 59 acre public park in the Lower East Side. OACny volunteers will be working alongside volunteers from the LES Ecology Center. Please bring a  packed lunch or snack.
 Location: Inwood Hill Park
 Time: 9:00am - 1:00pm
 Get your hands dirty as you beautify our city. Million Trees has successfully planted over 1 million trees across  New York City. Plant trees with NYC Parks as they continue this successful initiative!
 Location: Urban Assembly School for the Performing Arts
 Time: 9:30am - 3:30pm
 Get ready to grab a paintbrush and buddy up with NYC's public school students, in support of Publicolor's  mission to fight poverty with design-based programs for inner-city kids.
 Location: 157th Street & Amsterdam - Harlem
 Time: 10:00am - 2:00pm
 Support CITYarts' restoration of a mosaic Peace Wall, including selection of replacement tiles. CITYarts connects  youth and artists in the creation of public art, such as murals and mosaic.
Hunter's Point Park Conservancy
 Location: Hunter's Point Park South
 Time: 9:00am - 12:00pm
 Volunteers will be sprucing up garden beds in Hunter's Point South Park. Join the thousands of New Yorkers  that help revitalize NYC's parks each year by planting and caring for trees.
 Location: Astoria Park 

 Time: TBA
 In collaboration with the Partnership for Parks, we'll join the Friends of Astoria Park to beautify their community.  Throw on some garden gloves and help to clean up the shoreline of Astoria Park.
 Location: JHS 232 Winthrop Campus Flatbush, Brooklyn

 Time: 9:30am - 2:00pm
Help to improve education in NYC during New York Cares day for Schools. Volunteers will be at 70 different schools across the 5 boroughs cleaning classrooms, organizing libraries, painting murals, and more to enhance learning spaces!
Please remind your volunteers to bring plenty of water and a bagged lunch (optional). They should also wear closed toe shoes and comfortable clothes that they do not mind getting dirty.


STAY TUNED FOR THE ANNOUNCEMENT OF ADDITIONAL SITES!
Follow Us:
Facebook
Twitter
Instagram
Website
Thank you to our generous sponsors, donors, and partner organizations
who have made this year's Day of Impact possible.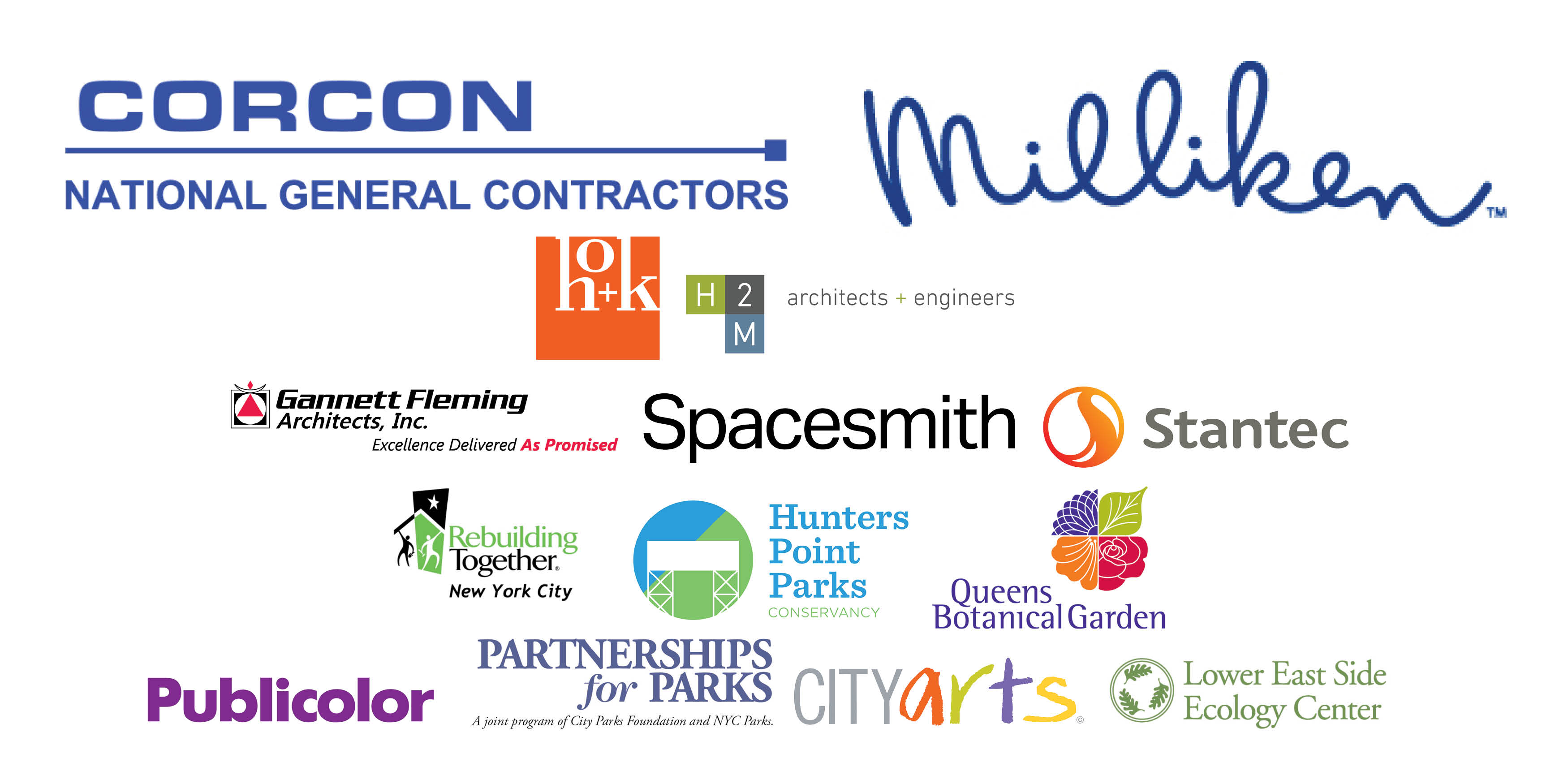 Have questions about OACny Third Annual Day of Impact?
Contact OACny
When & Where

Various Sites - www.oacny.org
October 22nd, 2016
Manhattan, Brooklyn, Queens, New York


Wednesday, September 21, 2016 at 12:00 PM

-

Saturday, October 22, 2016 at 10:30 PM (EDT)
Add to my calendar
Organizer
Activates local, pro-bono creative professionals to deliver design and development solutions that respond to the needs of our community. Our volunteers work to build a more sustainable future across the five boroughs of New York.
We believe that everyone deserves a well-designed environment. We strive to collaborate with local community organizations to develop and implement quality design solutions within their neighborhoods.
We thrive when we bring together communities, like-minded organizations, and design professionals to implement the visions of New York City's neighborhoods by Designing Like We Give A Damn!