OAA to host Technology Workshop

Thursday, February 27, 2014 from 1:30 PM to 4:00 PM (EST)
Event Details
GOVERNMENT OF THE DISTRICT OF COLUMBIA
Executive Office of the Mayor
Office on African Affairs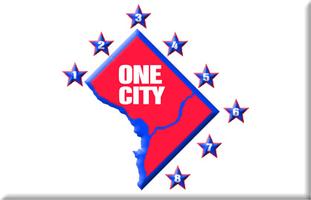 PRESS RELEASE
FOR IMMEDIATE RELEASE:  Tuesday, February 12, 2014                         
Contact:  Tsedey Aragie (OAA) 202. 727-2291 tsedey.aragie@dc.gov
OAA to Host Technology Industry Workshop
Second of a Series of Industry-Specific Workshops to Support and Nurture District Businesses
(Washington, DC) – As part of its citywide effort to support local African businesses, the Office on African Affairs (OAA) will host a Technology Industry business workshop on Thursday, February 27, 2014.
This  is the second of a series of industry-specific workshops following last month's OAA's Food Industry Workshop at the Reeves Center (2000 14th Street, NW 2nd floor), with many in attendance representing the growing African businesses in the Food & Beverage Industry. These industry-based workshops are a follow-up to the 2nd Annual Business Symposium: "From DC to Africa: Growing Local, Going Global" held on November 25, 2013. Over 300 business owners and entrepreneurs attended the day-long symposium which facilitated connections to much needed resources and opportunities to grow and expand their businesses in the District. The symposium also yielded qualitative recommendations on the need for more focused, business industry-specific outreach and education.
The first part of the program, open to all attendees, will feature a series of presentations administered by DC and Federal government agencies – Department of Small and Local Business Development, Office of Contracts & Procurement, Office of Deputy Mayor for Planning and Economic Development, and U.S. Commerce. The second portion of the program is reserved for pre-registered business owners only, and will feature one-on-one clinics by presenters and other participating agencies.
Date:          Thursday, February 27, 2014
 Time:         1:30pm-4:15pm
 Address:  200 I (Eye) Street SE, Washington D.C. 20003
PRE-REGISTER HERE:
https://docs.google.com/forms/d/1LLWTtmTBZ-E-W0nX71X8qlkmllzNzL61X5cmxAprM-0/viewform
 =================================================================================================================================================
DC Mayor's Office on African Affairs Presents
"Growing Local or Going Global" TECH Sector Workshop
Thursday, February 27, 2014 – 1:30pm – 4:15 pm | 200 I (Eye) St. SE, Washington DC 20003| Multimedia Room A/B
PROGRAM
_________________________________________________________________________
Goals:
Connecting District entrepreneurs and businesses to resources and opportunities for growing and expanding business in the Technology Sector. 

Facilitate one-on-one meetings with business owners as a one stop shop event.
_________________________________________________________________________
Resource Tables: Office of the Deputy of Mayor for Planning and Economic Development (DMPED) | U.S. Export Assistance Center (USEAC)| DC Department of Small Local Business Development (DSLBD) | U.S. Department of Commerce (DOC) | Overseas Private Investment Corporation (OPIC) | Enterprise Development Group (EDG) |                        
PART 1
1:30pm-2:45pm       Welcoming Remarks & Presentations
Ngozi Nmezi, Director OAA
Maurice Henderson, Chief Administrative Officer                     OCTO
Margaret Singleton, VP of Contracts & Programs                       DCCC
Multimedia Room A| Facilitator Tsedey Aragie, Americorps VISTA Business                          Development Specialist, OAA
£  Tax incentives when you relocate your IT Firm in the District (DMPED)
£  Procurement Schedule & responding to RFP's (OCP)
£  STEP Grant and Export Readiness Training (DSLBD)
£  Key markets in Africa and Contracts on the ground (DOC)                                                                                                         
Presenters
DMPED 1:45-2:30 pm:                      Erin Horne-McKinney, TECH Sector Manager
OCP 2:30-2:45 pm:                            Derrick White, Commodity Manager
DSLBD 2:45-3:00pm:                       Gizachew Andargeh, DC Export Manager
DOC 3:00-3:15pm:                             Saliha Loucif, Senior International Trade                                                                                         Specialist
PART 2                      One-on-One Clinics
2:45pm-4:10pm
                                                Access to Resources & Capital:
                                                OPIC:                                                     Lawrence Spinelli, Director of Outreach and                                                                                                                   Public Affairs
                                                USEAC:                                                 William Fanjoy, Director
                                                EDG:                                                      Eric Lowe, Loan Officer
                                                                                                                Rigoberto Luis, Small Business                                                                                                                                            Finance/Loans
                                                DSLBD:                                                 Philip Reeves, Manager Small Business                                                                                                                            Technology and Innovation
                                                OCTO:                                                   Michelle Morton, Program Development                                                                                                                          Specialist, Connect D.C.
                                                DCCC:                                                   Marian Pegram, Assistant Director DC Health                                                                                                                 Link
                                                Other Resource Tables:                      DMPED | DOC |
When & Where

200 I St SE
200 I Street Southeast
Washington, DC 20003


Thursday, February 27, 2014 from 1:30 PM to 4:00 PM (EST)
Add to my calendar
Organizer
DC Mayor's Office on African Affairs
The mission of the Mayor's Office on African Affairs (MOAA) is to ensure that the full range of health, education, employment, social services, safety, business and economic development information, services and opportunities are accessible to the District's African immigrant communities. By serving as the liaison between the District's African immigrant communities, District government agencies and the Mayor, MOAA aims to: Improve the quality of life of the District's diverse African born..
OAA to host Technology Workshop