Description
O Steaks & Seafood is excited to host an exclusive wine dinner featuring Mollydooker Wines. This fun Australian brand focuses on making wines that make people go "WOW!" through attention to detail and commitment to excellence. This wine dinner will be hosted by Luke Marquis, son of owner and chief winemaker as well as manager of vineyards and harvest operations.

The reception will begin at 6:00pm and the dinner will begin at 6:45pm. Join us for this four-course wine dinner for $100.00 per person, all inclusive of taxes and gratuity.
Purchase your ticket now online and join us for this incredible event!
PAIRING MENU
"Sparking Shiraz" (During Reception)
Raspberry Sabayon ~ Tarragon Lobster Tail ~ Parma Ham
"Two Left Feet"
Poached Beets ~ Cremont Cheese
Duck Cracklin ~ Orange Zested Brown Butter Snow
Arugula
"The Boxer"
Cherry Smoked Wagyu Brisket
Vanilla Sweet Potato Croquetes
Fennel Oil ~ Peppadew Pepper Gastrique
Verdelho Intermezzo
Pear & Lavender Sorbet
"Gigglepot"
Pistachio & Mint Lamb Roulade
Butternut Squash Puree
Balsamic Caviar
"Blue Eyed Boy"
Blueberry Cheesecake
Lemon Curd
Cinnamon Vol-au-Vant
SPECIAL GUEST: Luke Marquis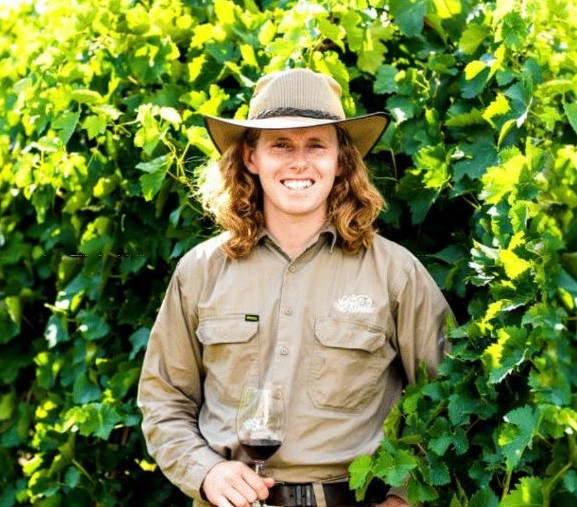 Luke Marquis is an integral part of the viticulture team at Mollydooker Wines and son of Sarah Marquis, Owner and Chief Winemaker. At the ripe young age of 10, he was affectionately named the Blue Eyed Boy, which has now become one of Mollydooker's most successful Shiraz labels. Growing up in the winery & vineyards, Luke is responsible for implementing the unique Marquis Vineyard Watering Program®, managing the Mollydooker vineyards and harvest operations that produces the premium fruit that makes award winning Mollydooker Wines. Outside of vintage, you will find him sharing his incredible passion for Mollydooker, both at the Cellar Door and on the road coordinating distribution and events in the US market where the brand holds a cult following. Luke, who is much like his Mum, loves the thrill of life & speed. During his teens, he became a National Go Kart Champion and then raced in the Australian Formula Ford series. Now his love is to travel the world going to music festivals and jump out of aeroplanes as much as he can!
WINE SCORES
2017 Velvet Glove Shiraz • 2017 WS 94 pts / WA 96 pts
2017 Carnival of Love WS 93 pts WA 95 pts •
2016 Enchanted Path Shiraz/Cabernet • WS 93 pts • 2016 WA 95 pts
2017 Blue Eyed Boy Shiraz • WA 93 pts • WS 92 pts
2017 Gigglepot Cabernet Sauvignon • WA 93 pts • WS 93 pts
2017 Miss Molly (WA 90) – 300 case
2017 The Scooter (WS 90 WA 86)
2017 Two Left Feet (WS 90 WA 91)