About this Event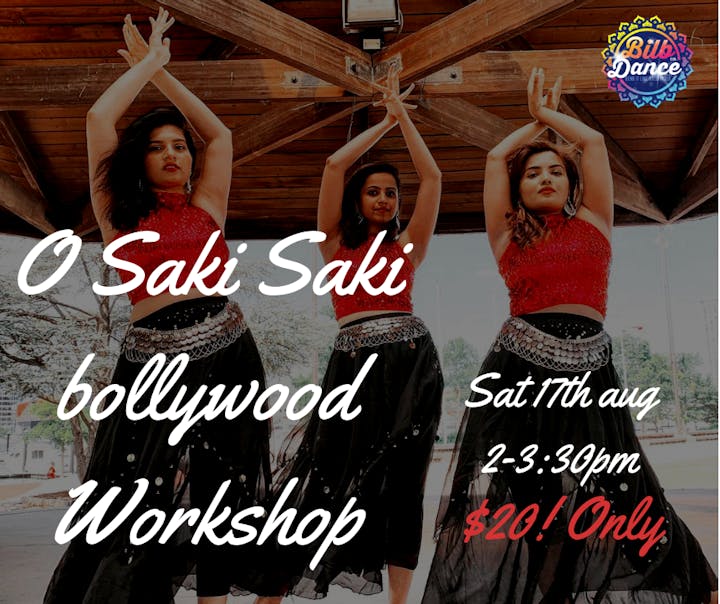 This is our FIRST ever BOLLYWOOD DANCE WORKSHOP. We are super excited to be hosting this class for you all. This workshop is open to any and all levels of dancers, yes that means YOU!
Come join us in this exciting event with our three talented choreographers, Pavani, Sharanya and Umi. In this workshop we will be teaching a choreo to a song that everyone has been talking about, O Saki Saki!
We already love the original Saki Saki track with Koina Mitra, this remake is such a great one and Nora Fatehi did an awesome job with her moves and now here is our take on the dance moves to Saki Saki.
GET YOUR TICKETS NOW!
SEE YOU ALL AT THE WORKSHOP!
Check out the choreography on Bollyshake: https://www.bollyshake.com/video/o-saki-saki-batla-house-bend-it-bollywood-choreography