About this Event
(REGISTER ONLINE UNDER EACH CHILDʻS NAME SEPARATELY, YOU MUST BE THE CHILDʻS PARENT OR LEGAL GUARDIAN TO REGISTER)
Main tournament event is for ages 1-14 years old and theyʻll be a special Keiki Fish Pond (just for the little ones) ages 1-3 years old.
Awards & Prizes: (must be present to win)
Special fish catch place-awards for largest: Kupipi, Aholehole, Hinaleʻa, & Poʻopaʻa. Special awards for most fish caught. EVERY KID WHO FISHES TAKES HOME A PRIZE - Catch or NO CATCH!! Prizes are awarded to each child in the order that they register so register early please.
Check-in time: 8:00 am - 9:00 am
Welcome / Rules: 9:00 am
Distribute Poles / Bait: 9:30 am
Fishing Time: 10:00 am - 11:30 pm
Free Lunch: 12:00 pm - 12:30 pm
Awards & Prizes: 1:00 pm
Fishing guidelines:
Hand Pole Fishing with barbless hooks ONLY
You are welcome to bring your owner personal hand poles.
Hand Poles, fishing gear and bait are provided for those without fishing equipment.
All necessary fishing equipment and bait are issued on a first to register-first to receive equipment basis until we run out.
No chumming or using Palu (bread, mackerel, etc.)
All fishing is "Catch and Release".
1 hour and 30 minutes of fishing time.
For more information, call Guy Enriques at 217-2253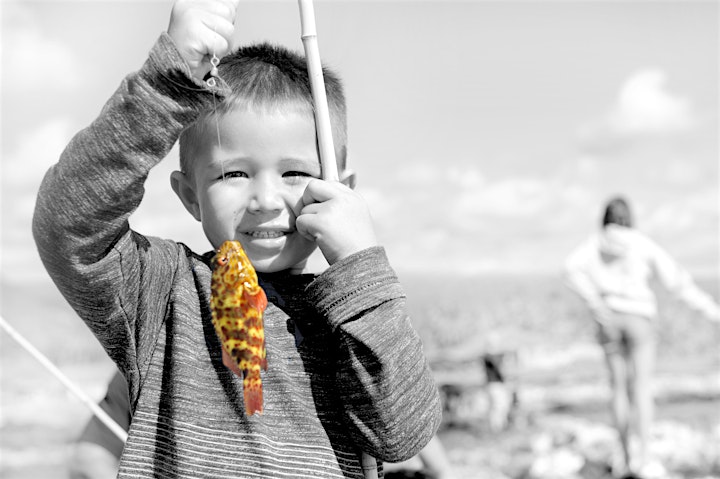 By registering online, I, hereby authorize my child's participation in the OKK Keiki Fishing Tournament.
I am aware of the inherent dangers of shoreline fishing and I take full responsibility for the supervision and safety of my child throughout the fishing tournament.
I hereby release OKK, its members, sponsors, staff and associates of the event from all action, causes of action, damage claims or demands which I, my heirs, personal representatives or assignees may have against OKK and above named parties. I do further agree that I shall indemnify and save harless, OKK or any of its staff members or associates of the fishing tournament either jointly or severally from any and all claims, demands, damages, losses of service and for all personal injuries or actions brought by a third party resulting or arising from me or my child's participation in the fishing tournament.
I grant permission to OKK to photograph or video (film) myself, my family and any keiki (minors) participating in the OKK Keiki Fishing Tournament. I understand that such photographs or video may be used in any lawful purpose including for example such purposes as publicity, recognizing participant winners, promoting and summarizing the Fishing Tournament.