NYU Graduate and Professional Schools Campus Tour
Location
Bonomi Family Admissions Center
27 West Fourth Street
New York, NY 10012
Description
A tour of NYU given just for prospective graduate and professional students
Learn about the many schools, colleges, centers, and institutes that make up the university and get a glimpse of what life is like for students in their graduate and professional programs.


Tour Check-in and Start Location:
Bonomi Family Admissions Center
27 West 4th Street, New York, NY 10012
Looking for 2019 tour dates? Click HERE
---


General Info Session:
Just starting to think about pursuing a graduate degree? Looking to learn more about the hundreds of graduate and professional programs at NYU? Our general information session examines whether a graduate or professional degree is right for you and gives an overview of the offerings at NYU. This session takes place right after the Wednesday afternoon (3:30 pm) tour. To learn more or to register, visit our NYU Genral Information Session page HERE.
Complete Your Visit:
To learn more about the specific admissions process for your program, we recommend that you arrange to visit a specific graduate or professional school. We suggest that you connect with your specific school or department of interest ahead of time - those separate offices' availability will vary.
Undergraduate Visitors
This tour is intended for prospective graduate and professional students. All are welcome, but students interested in undergraduate (bachelor's) programs may wish to visit NYU Undergraduate Admissions for a more appropriate visit experience.
START your search. EXPLORE your options. GradNYU.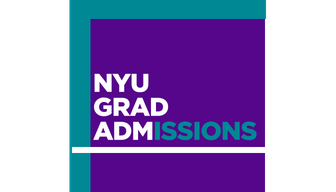 ---
Tour FAQs
How long is the tour?
The tour should last a little over an hour, usually around an hour and fifteen minutes.
Will the tour be cancelled due to weather?
Unless the university is closed for extreme weather conditions, our tours will go as scheduled! Be prepared for whatever the forecast is, and our tour guides will have an alternative route available for inclement weather.
Will we be visiting every NYU building?
Because NYU's campus is spread throughout Manhattan and Brooklyn, we will only be visiting key buildings on our main campus that are open to all NYU students. However, if you want to visit a specific building, feel free to ask your tour guide for directions!
Is there parking nearby?
Manhattan can be a tricky place in terms of parking, but there is a parking garage on West 3rd between MacDougal and 6th Avenue, as well as West 3rd between Laguardia and Mercer St. Bring your parking ticket to the Bonomi Admissions Center and we can stamp it for validation.
If you're lucky, you may also be able to find parking on the street. But, we recommend taking public transportation whenever possible, as we're located close to several subway stops.
Can I leave my bags or luggage at the Admissions Center?
Unfortunately we do not have a place to store luggage or any personal items. If you bring anything with you to the tour, you will have to carry it with you for the duration of your visit. We strongly suggest packing light, but if you do have luggage with you, be sure to let your tour guide know and they'll be sure to take elevators instead of stairs when necessary!