Nytt EU-direktiv - miljørevolusjon i offentlige innkjøp?

Thursday, November 20, 2014 from 9:00 AM to 12:00 PM (CET)
Event Details
Senest våren 2016 vil Norge ha implementert nylig vedtatt EU-direktiv for offentlige innkjøp. Direktivet åpner for å bruke seriøse miljømerker som miljøkrav i tillegg til å gi enklere og bedre anbudsprosesser.
Advokat Robert Myhre, tidligere sekretariatsleder i Klageorgan for offentlige anskaffelser, presenterer sitt syn på mulighetene med spesielt vekt på miljøkrav. Kristine Foss fra Presseforbundet sier «Bort med sladden!», presenterer reglene for innsynsrett og argumenterer for at større åpenhet sikrer bedre kvalitet på innkjøpene og de valgte løsningene. En miljøoffensiv innkjøper presenterer erfaringene med å benytte strenge miljøkrav og to leverandører forteller om hvordan de liker å bli utfordret på sin miljøprestasjon. Møt opp, kanskje får du se lyset i enden av «miljøtunellen»!
Program
08.45 – 09.00 Kaffe og innsjekk
09.00 - 9.15 Åpning ved direktør i Miljømerking og prosjektleder Svanens innkjøperklubb.
09.15 – 10.00 «Nytt innkjøpsdirektiv forenkler miljøarbeidet», advokat Robert Myhre, tidligere sekretariatsleder i KOFA
10.00 – 10.25 «Bort med sladden! Bruk klageadgangen og krev åpenhet!» Kristine Foss, organisasjonssekretær i Norsk Presseforbund
10.25 -10.45 «Still offensive miljøkrav og overlat miljøevalueringen til en tredjepart.» Jorunn Amundgård, Fredrikstad Kommune
10.45 – 11.15 «Still krav til oss, så gjør vi miljøjobben!» Jonas Floa Harsem, Bid Manager at Scandic Hotels og Brita Staal, CSR & Quality Manager Staples Norway AS
11.15 – 11.30 «Hva gjør Stiftelsen Miljømerking?» Tormod Lien, Prosjektleder Svanens innkjøperklubb
11.30-12.00 Lunsj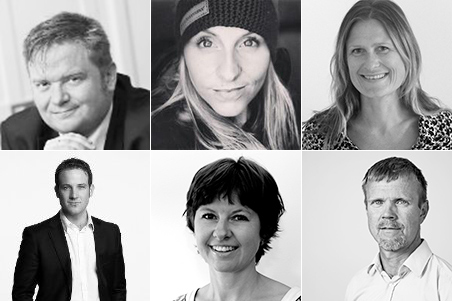 When & Where

Radisson Blu Hotel Nydalen
Nydalsveien 33
0404 Oslo
Norway


Thursday, November 20, 2014 from 9:00 AM to 12:00 PM (CET)
Add to my calendar
Organizer
Miljømerking Norge
Stiftelsen Miljømerking i Norge forvalter de offisielle miljømerkene i Norge. 
Nytt EU-direktiv - miljørevolusjon i offentlige innkjøp?